For the story mode in Armor Blitz, we are implementing a dialogue system similar to that of a visual novel. To make it more interesting, we're working on some painted backgrounds to spice up the world.
We're working with the artist, Stevie Galliart to make it happen. Below you can see her process of painting the environment. You'll be able to see it whenever you're encountering some dialogue on a grasslands tile!
---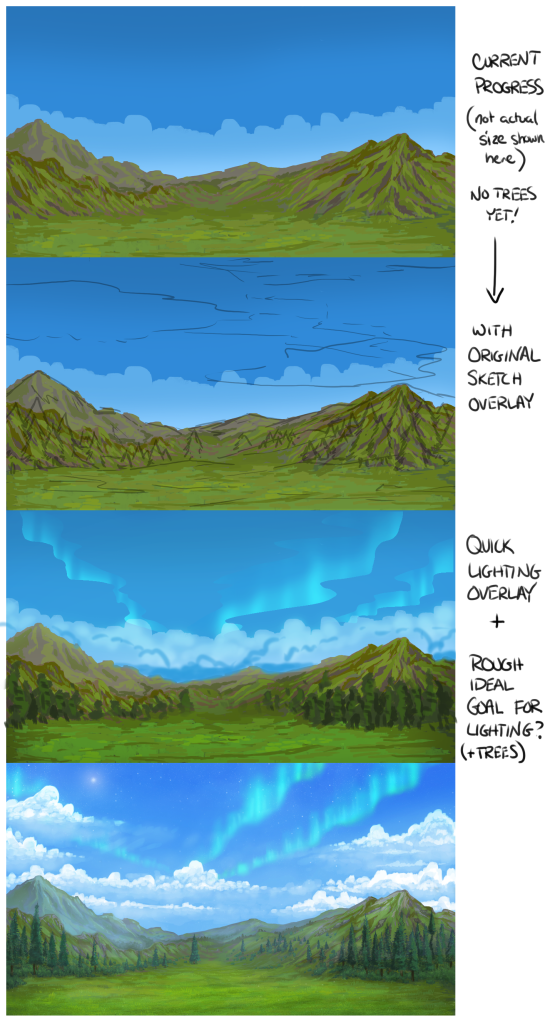 Stay tuned for more art and big developments. We've got some cool stuff in the pipeline!