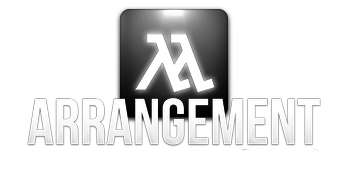 Wowsies, yet another year. But it was so worth it. Before extending too much myself, I am going to do a quick recap of the status of the project. So, here we go!
(EDIT) New working launcher from Shepard
This way, you will make sure you will have the latest version up to date, plus there's options to customize your game, in case you want to increase performance or quality.
Heavy clean up of code plus usage of SDK 2.4
We noticed that the code we already used it was around, 8 years old. It did contain very old code and tests that went nowhere, but bits and nuts were there. That caused many problems with memory, content, and truck load of bugs.
This is why we decided to start from a clean SDK, and started to add ONLY the features we needed in.
Repository usage for coding
Sharing code before was a mess. And prone to leaks and grab & use with no credit. Not to even mention colaboration between in-house programmers. This is why we created a private repository to track, protect and have better control of the the brain of the game.
VBO for the masses, cubemapping, shadowmapping and more
Having an improved, and cleaner compilation, plus new methods of rendering, helped the world to perform almost 300% faster. This will help us to create more detailed and complex scenarios.
Shadow mapping lets the designer spawn special lights to create a more realistic and inmersive environment. This also lets the story of Arrangement shine brigther.
Cubemapping let us give special refractions to certain kind of surfaces. The process of creating the cubemaps is easy, modders friendly, and increases the quality overall of the game.
Cubemapping and special texturing that supports alpha and hi-res dimensions, combined together, could be used for great effects that were not taken into account.
A new particle system based on Trinity's renderer, lets the designers create incredible particle effects. Each particle reacts intelligently to the world and interacts in a detailed way.
We will let you guess what this one is about ;)
New I/O Filesystem to avoid exceptions
We replaced the way GldSRC reads and writes on files. This give us 100% control and proper debugging when it comes to memory and profiling. This also fixes the popular file system bug that was present since Quake.
New custom NPC models, finally
A picture is worth a thousand words!
--------------
So, that would be all for this friday. More updates coming soon. Big thanks for everyone involved in the making and the fans that show us that awesome support.
You can suscribe to our studio's channel to get updates about our projects, ARRANGEMENT included!: Youtube.com
Thanks!