Sarge's Heroes gameplay just got more intense! Prepare to charge on the battlefield in a guns-blazing glory or go out with a loud bang. Explosions everywhere! Gunshots firing! Bullets coming from several directions. Realistic mortar blasts! In this Army Men Sarge's Heroes HD modification, we plan to change the gameplay feeling from what seemed to be a boring and bland experience, to intense Run n' Gun action! Putting more emphasis to REAL Combat, Plastic Men.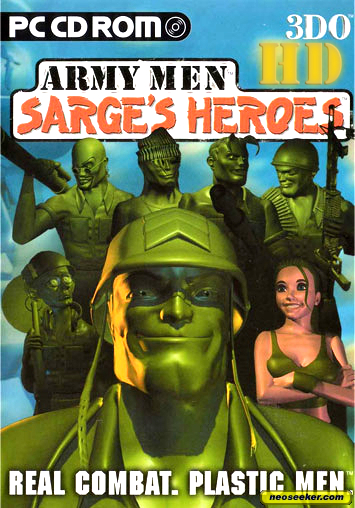 Current Features in this Release
Improved and revamped sound effects
Improved and revamped music
Newer and better music during cutscene events
Ambient background sound effects played during most cutscenes and gameplay music
Realistic explosions, weapon and vehicle sound effects
Improved audio quality (from the old 11025 to a well-refined 44100 Sample Rate)
Revamped music replacements for both "Attack", "Blue Spy", and "Escape 2 "
Expected Features in the Graphics HD Release
Improved texture quality & detail
Realistic explosion and projectile sprites
Possibly newer and revamped character texture.
Possible bloom lighting and graphics hack.
Credits
Audio HD Mod created by Lord Iheanacho
Thanks for playing!
- Néotl Empire