Today we return to the smaller animals living in the Yixian formation and the single most well armoured animal present there. Liaoningosaurus paradoxus!

Among the Ankylosaurian Dinosaurs brought into the present day, Liaoningosaurus is among the smallest, sharing its title with the slightly better-known Australian Minmi. There are distinguishing features between the two however, with the most obvious difference outside of the armour arrangement being the skull shape. Liaoningosaurus had a much more pointed snout in dorsal view, something that heavily alters how the animal appears looking head on more, resembling an angry carnivore than the somewhat gentle herbivore that it is.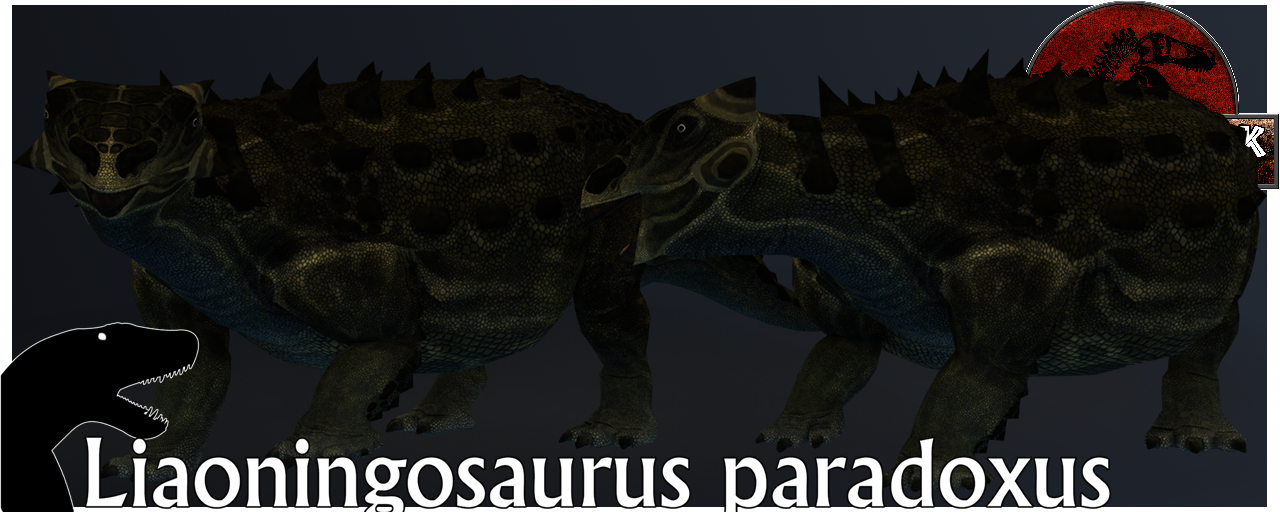 At 3 meters long and almost a meter wide in places, one would expect Liaoningosaurus to be an animal that's easy to spot. This is not the case however due to how low slung this animal is, and more often than not in parks that house Liaoningosaurus alongside animals like Similicaudipteryx or Psittacosaurus, guests will note that there appears to only be one species in the exhibit. This however is not only due to it being so low slung that it sinks into most foliage, the animals colouration and patterning also aids it in hiding in the kind of forest undergrowth that would have been present in its home time and place. It is a mottled mix of extremely dark and lighter greens, with the darkest colouration being present on the animals armour pieces.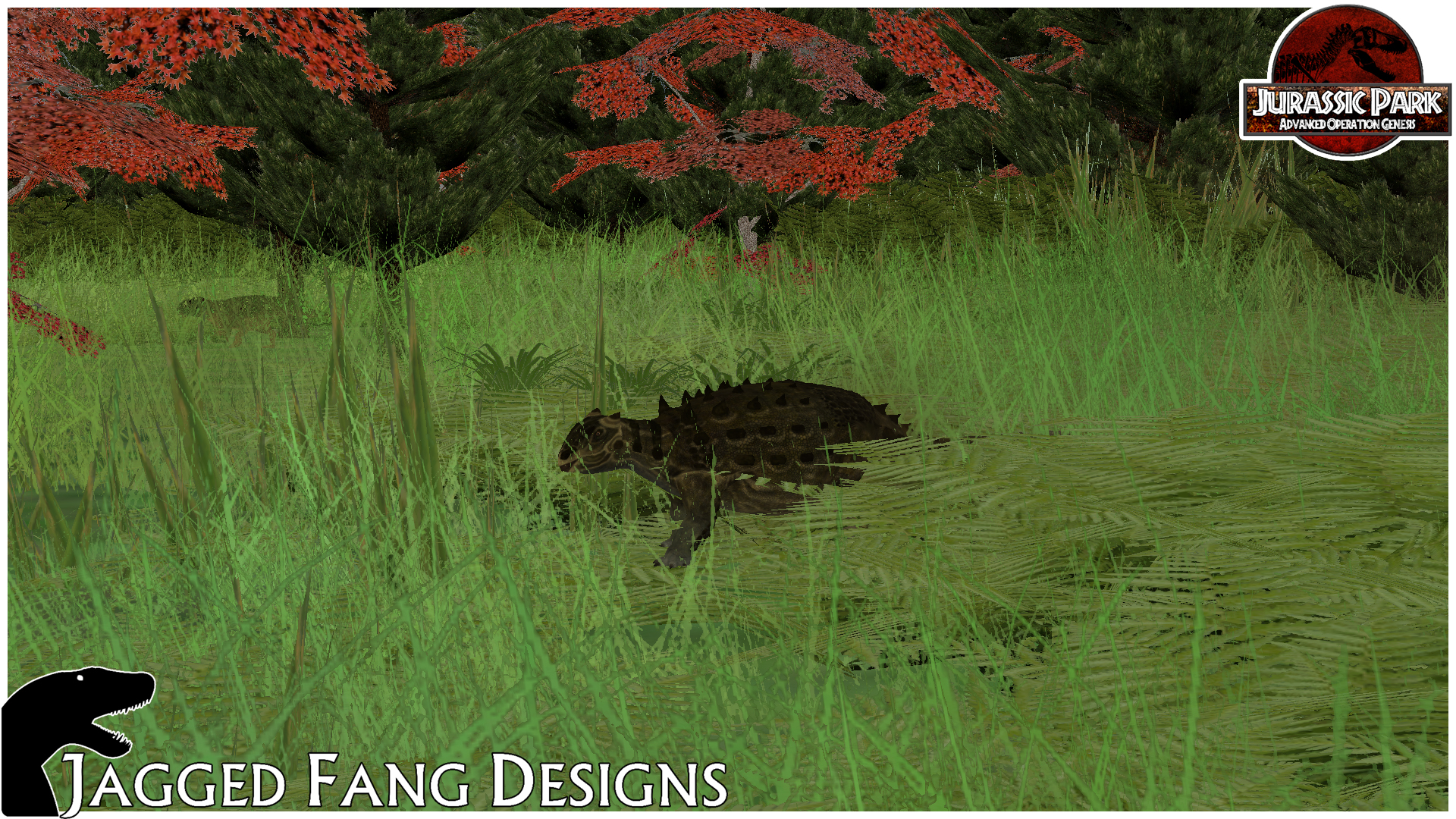 Behaviourally, Liaoningosaurus shows the beginnings of traits that are very prominent much later in its group, namely a huge unwillingness to move unless under immense threat or it is done eating at the current spot it's at, animals later in the lineage take this to an immense extreme of course with Ankylosaurus being an animal that fell out of the public's favour due to this. As such, with this lazy behaviour it is quite easy to monitor Liaoningosaurus individuals in captivity since they rarely move away from where food is distributed. It is thus heavily advised that staff distribute food in different areas each day to promote exercise in these animals.
Thank you all for reading, expect more from us soon.
~Jagged Fang Designs~