... So I have been semi-retired for a while from the modding scene as most people know but none the less I can never resist the pull, back to this beautiful mod, that many devs spent years crafting. We have been looking closely with the multiplayer community (shout out to their discord Discord.gg which if you are looking for advice on the game is a great place to start!) to really ascertain where some of the core mechanic issues lie.
The Federation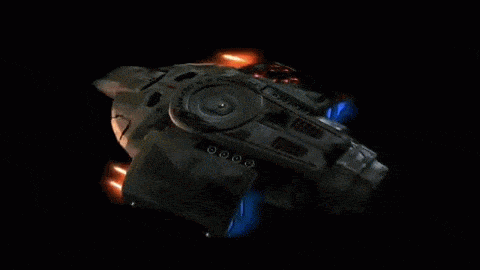 Much work is ongoing with the federation right now, they had a very powerful economy and produced credits at an alarming rate! So much so we have had to reign it in quite a bit. Their new economy sits still at a high level but now compares very well with the other economic systems in the game, each unique in their design.
We also need to look very closely at the Defiant and Akira class, The Akira a versatile and larger cruiser was never intended to be as powerful as it currently is and this was due to the Chain Reaction Pulsar ability we brought in for fan service to Armada 2. Overall we've toned down CRP and increased the supply cost of the Akira to make it a little more reasonable for its tier.
We also felt that people were favouring the Akira over the Defiant and continuing our theme of Offensive Versus Defensive ships we've been working on improving the overall feel of the Defiant, its lost its money to mines ability which was being spammed for little gain and instead opted for Evasion and Shield Boosting abilities both which will really make the ship stand up to other later game ships in other factions rather defiantly (pun intended) shrugging off blow after blow.
I've long felt the feds needed a choice in gameplay style so we've gone and improved the Prometheus as well with a new ability a phase lance, that hits pretty hard while doing AOE splash damage, I finally got around as well to added abilities to both the Prometheus MVAM parts and the Galaxy Class Saucer Separation, this means these abilities are no longer "gimmick" abilities but if specced into provides free ability use of the ships main abilities, consider it an extension of health as well so don't underestimate the effectiveness of separating now, if you want to replay that iconic scene where Picard encounters the Borg Cube and antimatter spreading from your saucer section etc and torpedo volleying from your engineering section, well this can actually happen now in-game
Couple the Prometheus with its upgrades and speed boosting ability with Defiants and Miranda Corvettes and you have a hard-hitting force that allows the serious counterpunch it deserves.
There's still more work to do on the federation with an in-depth review on the Phoenix/ Nebula setup but overall I'm feeling extremely excited for these changes already.
Key Station Changes for Gameplay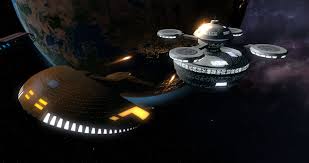 So another important aspect is understanding why people do not use Corvette Classes, Carriers and Anti Fighter Vessels.
Well, I believe this is down to the station's strength and survivability we have rejigged the logistics and trade stations as civilian stations whether military-controlled labs or civic labs in Star Trek Lore they were never heavily defended or armoured (it's not like Deep Space Nine) so we've reduced their health and armour if you imagine the elite carriers like Typhon you can now carefully place carrier strikes on the edge of a gravity well and use these tactically to surgically remove a player's logistics while you attack a different front, this has proven a popular change so far with our testing community who really have felt that this adds some counterplay mechanics sorely missing from the usual deathball fiesta that is STA3 and many sins mods (Not AOTF that's designed very differently - check it out) Most factions with the exception of the federation have few ways to defend this kind of attack without their own carriers or anti-fighter vessels so watch out for this play.
Corvettes also come into the early game a lot now, iconic ships such as the Miranda and the Jem Hadar (Bug Ship) Attack Ships can finally get some much-needed love, faster than scouts they can be used with their increase in armour and stacking ability to again devastate player logistics so you should be prepared to use these tactics against the enemy as best you can.
Coming soon...
We are now working on other factions, looking at both the Union loyalist and Borg *shudders* and I think players will be surprised about how much love this patch is getting...
We may also have some surprising news to share very soon about some returns to the team just for this patch so stay tuned my friends...
This is Bane, Signing out...