UPDATE:
I was able to whip up 2 quick test maps/island. You can dl them and play with them. No buildings, just plain terrain. There's some mountains, etc. They are just for fun. The map harbordam will be worked on. This will be for use when I use Arma for my mod. Though I still have not confirm it. I am trying to set up an island, trying to get things to work before I make a decision on what I want to do.
Test Island is a good generated island. hland is my own made island that needs to be worked on.
No mod is required. You can play on these islands with the vanilla Arma 3.
You can dl them here.
Test Island: Steamcommunity.com
hland: Steamcommunity.com
hland update: bridges and buildings!!!
Let me know if there's any issues and concerns.
Hi all,
The mod is still finished, COD4 anyway. I currently have no plans to go back but I do want to because of the simplicity of modding this game. As for Unity3D, it's on hold, because I still have no assets to work with in the game. I went to Arma for the compatibility and support of what I want to do. Though the AI needs some work, mainly pathfinding, scripting Ai. The AI is pretty good but b/c I need scripted sequences, it's rather hard to work with.
I am trying to get a map/island set up but it's more complicated than it looks. I did whip up the harbordam mission, which you guys can try it out but it requires some mod files. This is still a WIP. I am just dabbling with Arma 3 atm. I have played the Arma series for a long time, and it's a great game and has good support for what I want to do, except for scripted events but I am trying to make modification to make sure the mod can adapt to the game.
This mission is just a playtest so far. It is version 0.1 Alpha. There may need to be some training involved in understanding what to do but the mission is as is. I currently can't help you guys out too much. If you play Arma, it should be a breeze for you on how to set it up. And in Arma, it's called mission. Map is the island. All missions are in one island (2 islands in the game but more with custom islands).
Here is the mission file: Steamcommunity.com
Here is the mod: 1drv.ms
You can give it a try. You do need Steam to play Arma 3 and subscribe to the mission in the workshop. Yes, Arma 3 uses Steam.
Instruction: Load up Arma 3, subscribe to the mission as given in the links above. For the mod, download it separately from the link. Then put it in your Arma 3 root folder. Use a shortcut command mod=Heroes 7 or use the Arma 3 Launcher. I can make a zip file of the mission and you can put it in your Documents/Arma 3/Missions folder but using the Workshop is much easier.
Play as Kevin, he is Squad 1-1. You can play this online but be careful of bugs. You can't play back as the person you play before. You need to run a code function the the esc menu, in the debug box. Selectplayer Kevin;
Known bugs:
Can't advance to the last 2 tasks.
Here is what you need to do, go all the way end to Kavala and you'll see a helicopter (you should), get everyone onboard and you'll fly to the airfield 11km away and attack all the enemies. Reach the end of the runway and it should be mission complete. You can open the mission up in the editor to see where you need to go. This is for advance players. To do this, you have to go the MPMissions folder (ArmA 3 root folder/MPMission or Missions) and extract the .pbo file to your Documents/Arma 3/Missions. Please play as the main character to advance through the mission.
I am only playing around with Arma 3. I still have no final port to Arma. I may still use Unity3D but Arma is another option, which is what I am saying. If I can get an island set up in Arma and things go smoothly, I may consider Arma as where my mod goes. I do have realism in my mod, so Arma is a way to go. As for COD4, I may still think about it. Once I finish school this April, I'll have more time to pick my route and will let you guys know.
You can still ask me question but I may not be proactively answering questions.
Disclaimer: None of the mod files are mine. I just packed the ones I used in the mod. In the future, if I ever use Arma 3, you'll have to download them on your own to avoid some ownership issues. Though, I should be able to package them again next time. Only if Arma 3 came with Arma 2 assets....
Thanks and enjoy!
Here's some screenshots. More screenshots here: Steamcommunity.com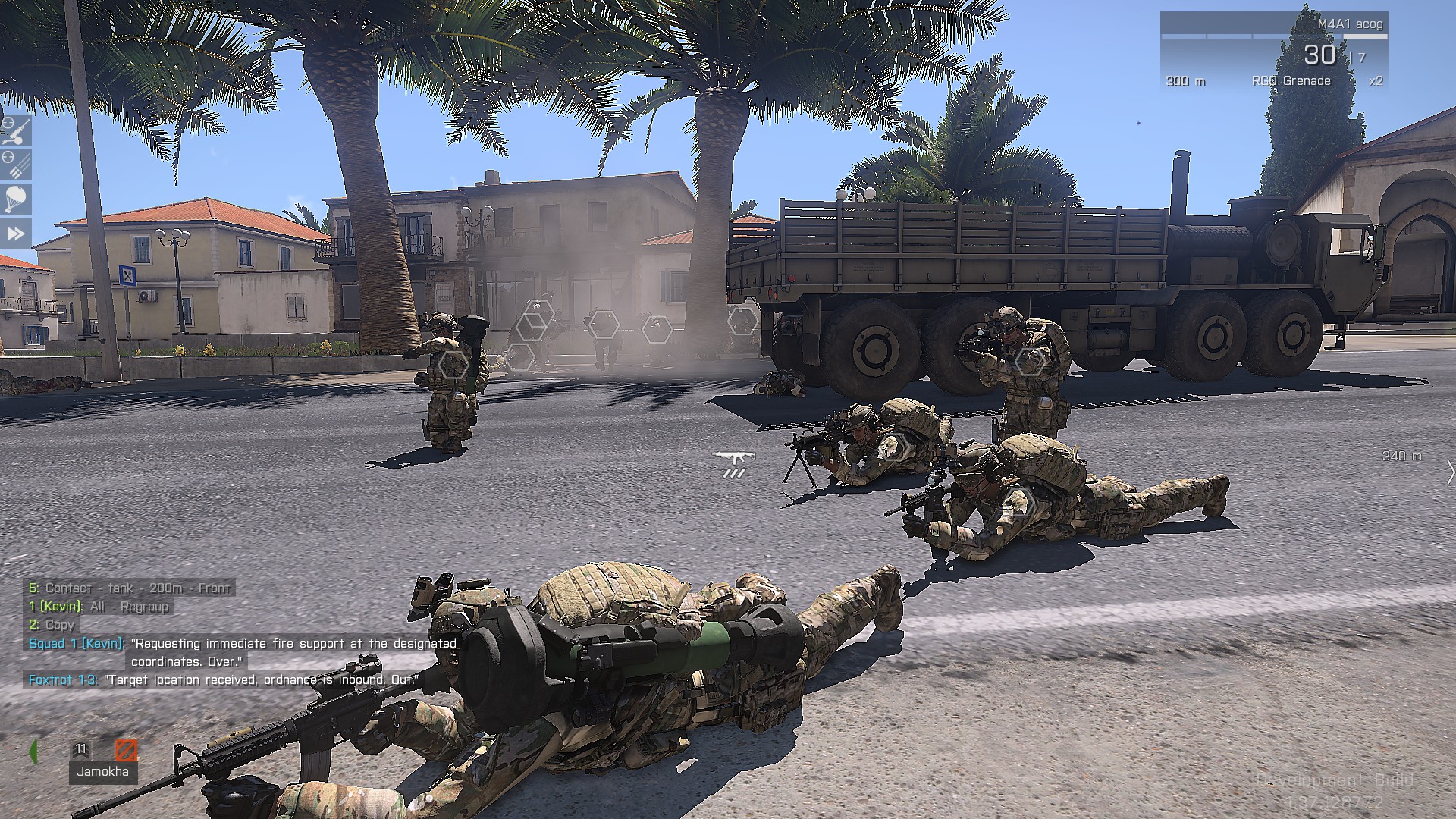 This is what teamwork, sticking together, realism is all about. Everyone staying together, CQB and brotherhood, are the essence of this game and real life warfare. It's beautiful.