Hello everyone. The reason i haven't been posting any news lately is:
I got bored and want to play Halo Reach
Getting permission for models is taking way too long.
Other than that i did post some pics of me rampaging in DC. My home City.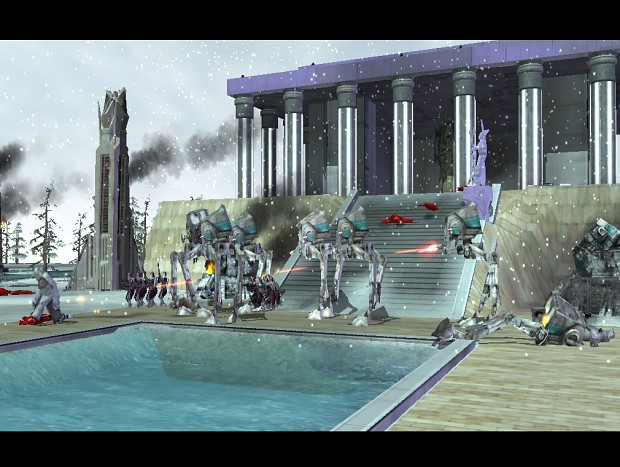 What i do need is some suggestions from you guys about the mod. So far i'm thinking of making all the vehicles in each faction be part of a brigade, except the Mega vehicles (AT-AT, Seismic tank) the problem is that the Rebels don't have a super vehicle during this time period, so what should i do? make another brigade with heavy firepower, or use a suggested model?
The other thing is that the CIS really doesn't have enough ground models on their side to make 3 brigades (seeing that each brigade consists of 2 or more different vehicles), and the only CIS ground vehicles are the Hailfire, Enforcer, AAT, MTT, and Seismic Tank so this is what i am proposing:
light assault brigade-MTT and AAT
Heavy assault Brigade- Hailfire with canderous (donated from DeathWatch
Medium assault Brigade- Enforcer with ?
Mega-Vehicle- Seismic Tank
Death watch replacement for Urai Fen (name?)
well please respond because i would like some advice. Well i'm off to play Reach!