Hi everyone!
It has been a while since our last update about the game. We are very happy to announce that our A.R.E.S. Extinction Agenda EX is now available on Steam.
Support us, Get it now (10% off for the first week)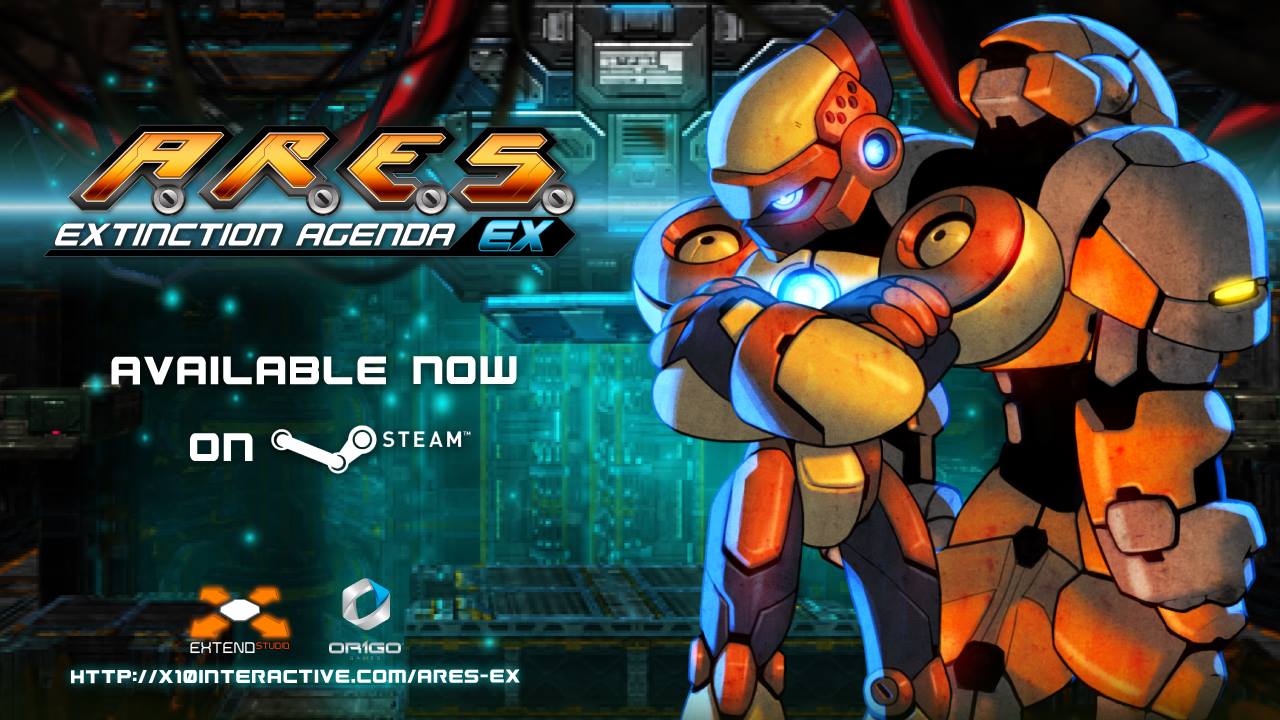 What's new in EX?
For us, EX is like the remake/improved version of the original A.R.E.S. Extinction Agenda plus the expansion of new levels and a new playable character.
1. Five original levels are retouched and redesigned at some parts. The weapon/ability system and GUI are totally redesigned.
2. New high resolution textures as well as brand new animated cut scenes and dialogue.
3. Original enemies and bosses are also re-balanced. Some of them are improved with the new AI
4. There are 2 new levels, built from the ground up, with new enemies, obstacles, mini bosses and bosses. The story is also rewrited, so it reflects new level line up.
5. A new playable character, Tarus, is added with its own story and ending (but the sequence of levels line up is the same as Ares) Tarus comes with his own combat style and ability. I personally recommend everyone who played the original version try the new character.
6. The character leveling system and achievements are reworked.
7. New soundtracks for Tarus campaign.
In short, many things that we hope to be in the original version are here in the EX version. I do really enjoy the EX and I hope everyone here would enjoy it too.
Please feel free to leave your comment below :)
Thanks!
-x10