Overview
Town Hub
Highscores(Online)
All levels available
Traps are unlocked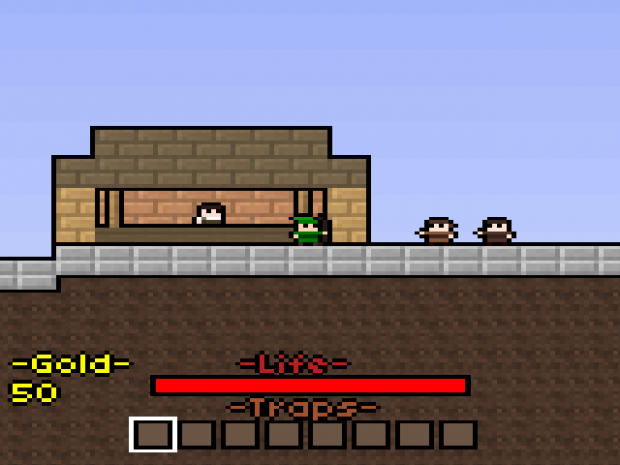 Town Hub
One of the new things that I have put into the game is a "Town Hub". The town hub will serve several purposes.
The town hub removes the need for the old level select screen, and the need for shops to be in the levels.
The player will get to the levels by talking to a horse'n' carriage, the horse'n' carriage will ask you where to go and you will be able to choose which level to go to. There will also be atown shop where the player will be able to purchase items that they unlocked through playing the levels.
Now since the player's inventory is only 8 slots you will only be able to bring with you 8 items to the level that you choose.
Gold will also be able to be stored in a bank, the player will be able to withdraw gold to buy items. Gold is still obtained inside the levels, but if you die you lose the gold that you are currently carrying so you may want to leave a level early to store your gold!
Highscores
This is more of a question right now... Do you think that online highscores should be in the game? (Why/Why not would be helpful!)
All Levels Available
This is also a question, should the levels in the game be all available to the player from the start because each level has different monsters that make the level difficult in its own way.
All traps unlock able
All traps will be able to be unlocked through playing levels and getting farther in them, for example:
The player gets to the 10th wave in the forest biome so they unlock the fire trap and will be able to purchase it in the shop.
Thanks for reading and you can check out the Archer Alec facebook page and my website below.
Facebook
HabitueGames