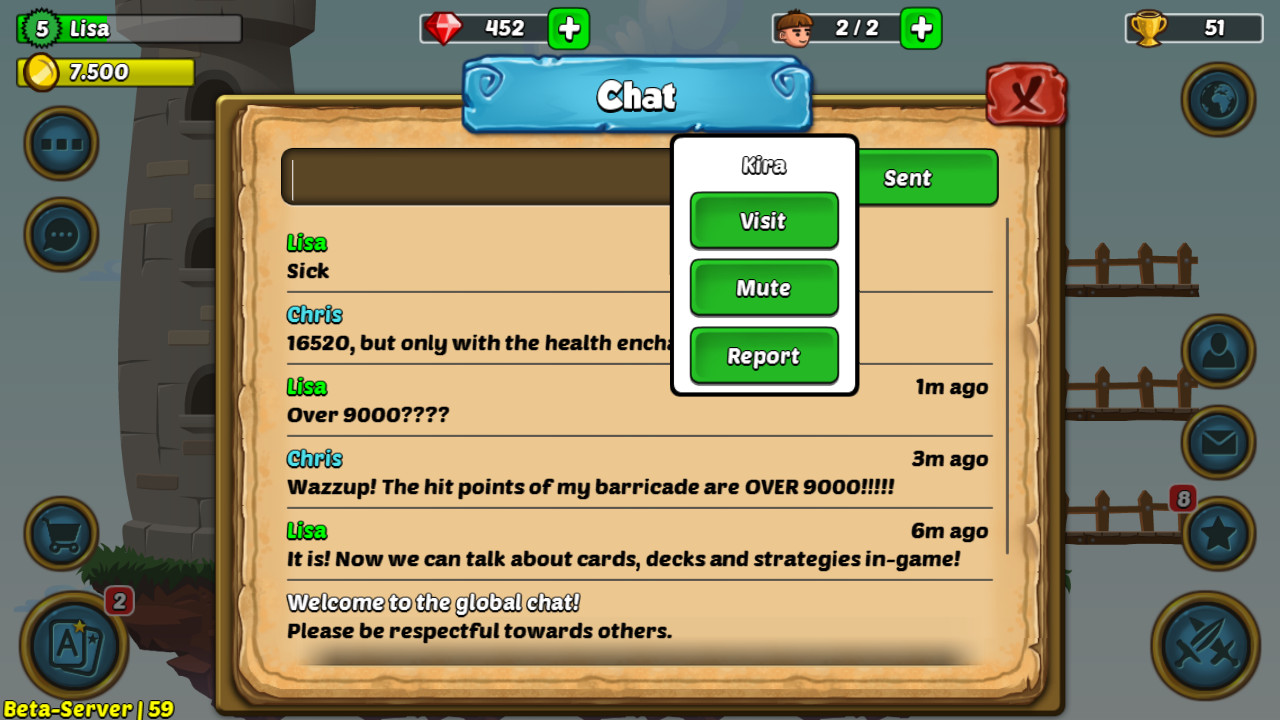 A new version of Arcanox: Cards vs. Castles is available on Google Play.
PATCH NOTES V530
NEW: Join the global chat and talk about cards, decks, and strategies
Improved connection: The game tries anything to reconnect silently and keeps battles going, even when you've a really bad signal
The game doesn't crash on Turkish smartphones anymore
Reduced maximum battle duration from 10 to 8 minutes
To restrict bot users the number of battles per 24 hours has a limit of 100 PvP battles and 200 computer battles now
Text fields are always in the upper third of the screen now
Pressing "enter" on an on-screen-keyboard confirms the input now
Some improvements to the Spanish and French translation
Several internal client & server improvements
Download Arcanox for FREE on Google Play!

NEXT VERSION
Create or join a guild
Borrow cards from other players
Choose between different card packs
Feedback is always appreciated!