WANTED
Composer / SFX Artist
What Do We Need?
Mood-setting orchestrated themes, shriek sound effects when a character is killed in battle, background river flow sounds... We will need it all, eventually. Just a few SFX and tracks will be needed initially as we're aiming to produce an MVP (minimum viable product) demo of Arcadian Atlas to present on Kickstarter as a test of community interest in the game. Your workload will be dependent on the crowdfunding campaign's success or lack thereof. The game will vary from roughly 4-6 hours of total gameplay all the way up to possibly 30+ hours of gameplay, depending on if the Kickstarter reaches its MVP base funding all the way up to the off-chance of overfunding & reaching all stretch goals. Estimated start date is October - November this year so part-time availability during & beyond that time is a must.




Who Are We Looking For?
Any talented Musicians, SFX Artists, or (preferably) someone who is skilled at both with a knack for taking game scenes to the next level with their musical abilities and keen sense of sound effect design & placement. No formal education required. Experience with jazz, trip-hop, and orchestration a plus.
1 to 2 individuals will be required to fill this role depending on if we find an Audio Designer to cover all aspects of the job, or if we opt for a Composer & SFX Artist duo to cover their respective roles.
What

Sort Of Stuff Are We Looking For

?
Music Style:
Mixture of orchestrated (cello, violin, oboe, flute) with modern touches of light trip-hop beats & jazz influences throughout. Music will match the moody, heavier themes of a strategy game based around medieval warfare, love & betrayal while still always maintaining a sense of adventure & thirst for exploration within the exotic lands of Arcadia.

Sounds We Like (And Why!)
---

Bonobo - "Black Sands"
We like pretty much everything about this song & find it overall captures the sort of "feel" we're going for with Arcadian Atlas. We like the many sections & layers to this song with instrument choices that seem to transport you to a faraway land.




Olive Kitteridge - "Ending Theme"
We like the moody oboe here as well as the many layers to the piece. Characters in Arcadian Atlas are all multi-dimensional with virtues and vices, so we gravitate towards orchestrations that match that complexity.





Bonobo - "El Toro"
This song captures the type of trip-hop, jazzy beats we are seeking to help keep the flow of the OST catchy & highly listenable. We tend to listen to our favorite video game OSTs long after we've completed the actual games, so we're aiming for the same quality in our game's soundtrack.




Chrono Cross - "Time's Scar"
The variety & layering of exotic instruments as well as the sense of wonder invoked here are what we're after. Arcadian Atlas's landscapes and architecture are heavily inspired by French, Spanish, Italian, Irish, and Icelandic styles so we're open to many instruments & musical styles to give a taste of those types of locations within the game.

---
Sound Effects Style:
We'll need essentially the same basic sound effects that come to mind when you think of Final Fantasy Tactics, with the same level of mid-realism (halfway between cute death screams & bloodcurdling death screams).
Sword clashes, bow shots, succinct male & female shrieks for when a human player falls in battle, a variety of monster screams/growls/moans, fire/ice/thunder/summon/etc spell sound effects, as well as a few smaller foley background sounds like babbling brooks & insects/birds chirping will all be needed.

Female Scream

Male Scream

Monster Scream

Shield Block

Sword Slash

Arrow Shot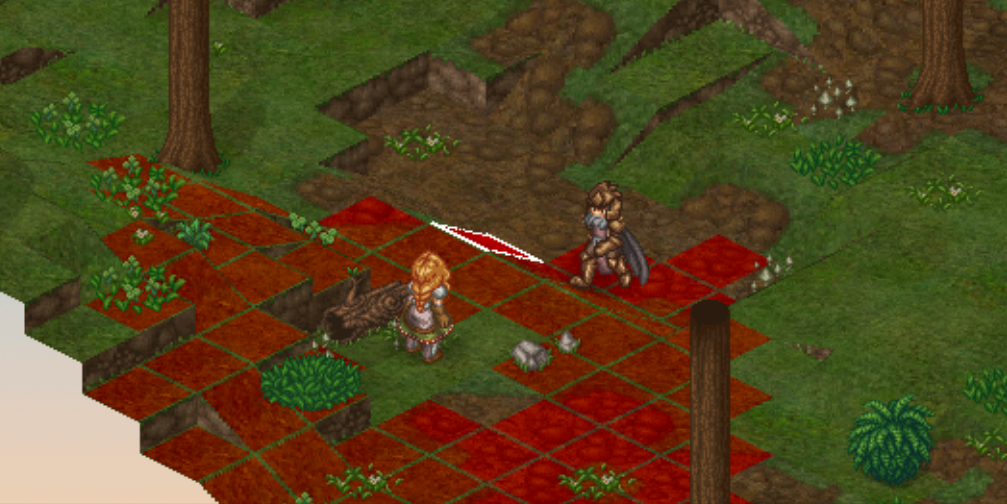 ---
This is Paid

...

Right?
Of course! We will work out the details of your preferred payment method before any work begins.

For now, all we need is....
Your resume

A few songs/sound effects you feel are rel

e

vant to this job
A bit of

info about you: What are you listening to? Biggest musical influences?

Your portfolio websit

e/SoundCloud/demo reel link

Your

preferred rates

And a bit of time to go through everyone's

submissions!
Please mark your email with one or both of the above & send to:

We will contact any applicants we feel might be right for the job via email and will release an official announcement (via our email newsletter) to celebrate when we have found the right person or persons for Arcadian Atlas. Job posting & application process will end in September.

Thank you in advance to anyone who is interested enough in the project to submit your work.

Can't wait to hear from you guys!
---