Wednesday 11/20/2013
Jake
Today I worked on interior decorations and lighting for the Ready room. The first thing I did this morning was model and texture a simple light. I then created a burst map and installed them into our room.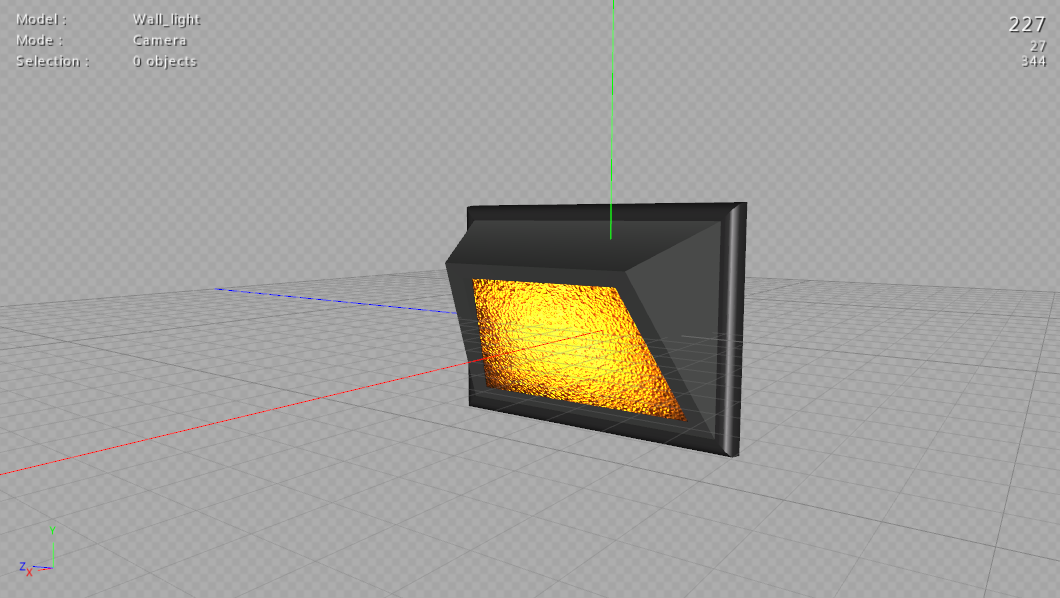 After the installation of some pipes and additional light fixtures, I started the light baking process. Here is what the room looked like before baking.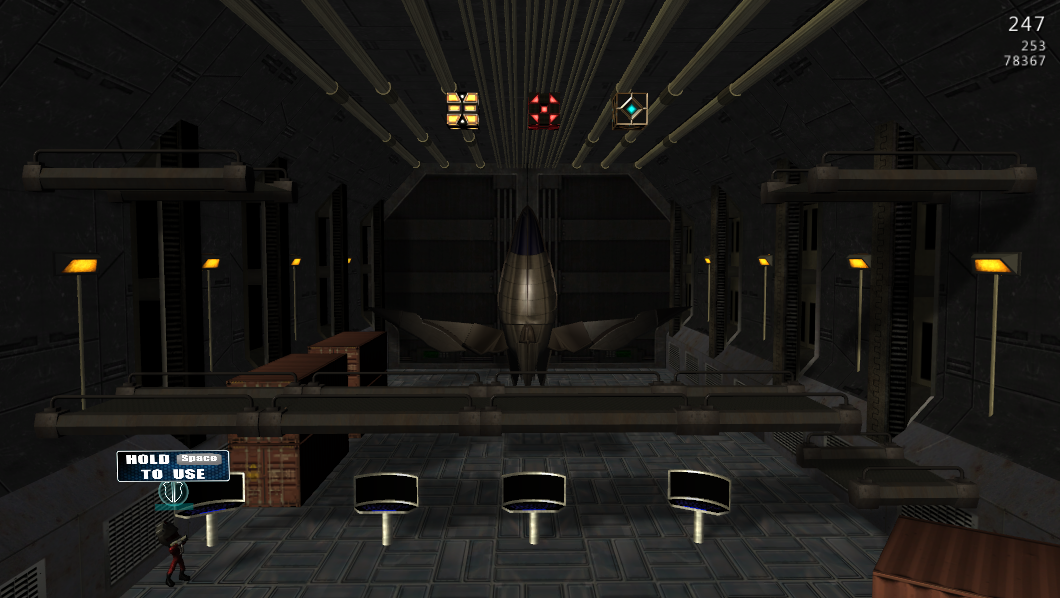 You can see it's very subtle, but full screen it adds that element I was looking for.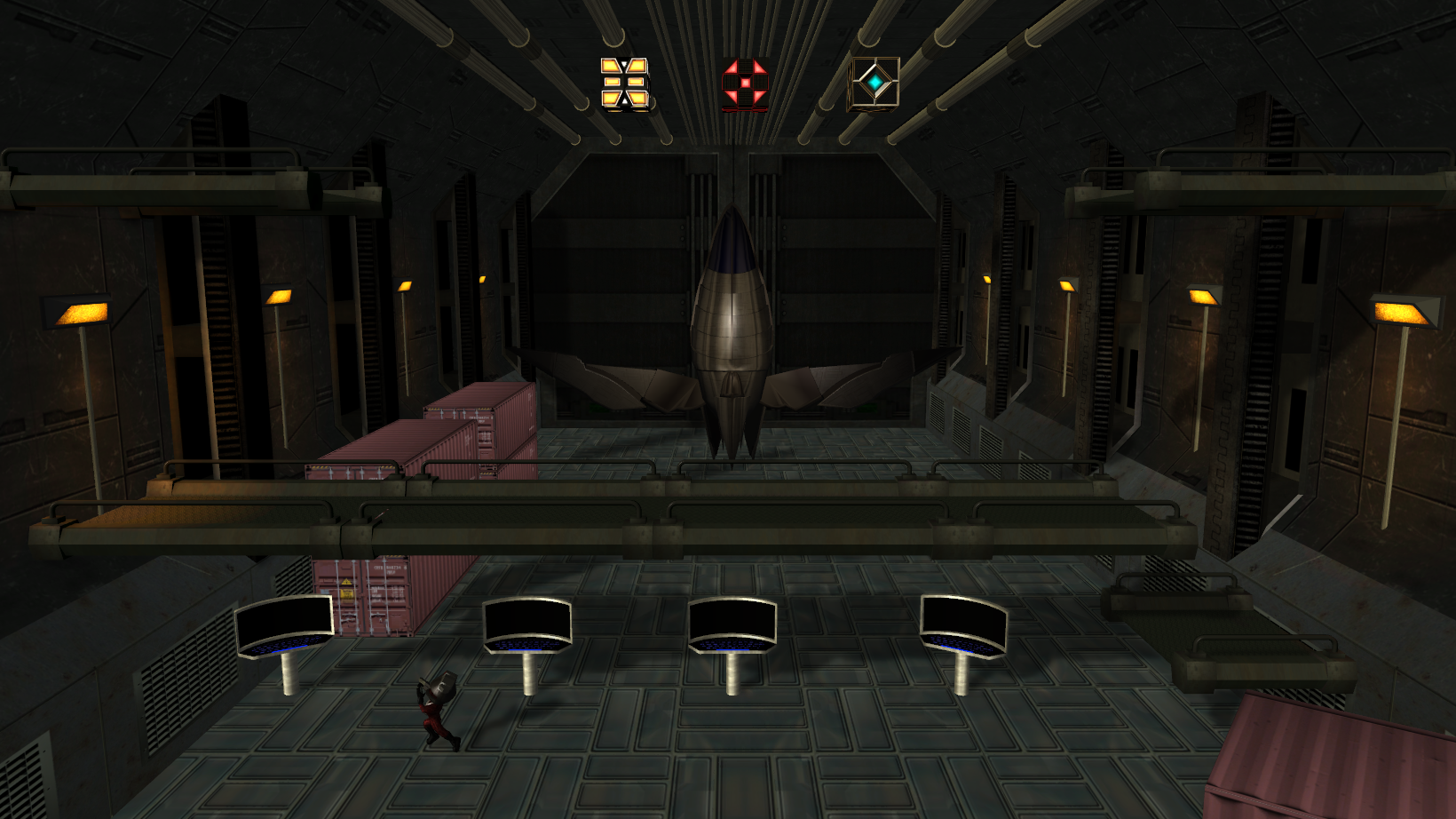 The main goal was to get a little glow that would spill onto the wall, pillars and walkway.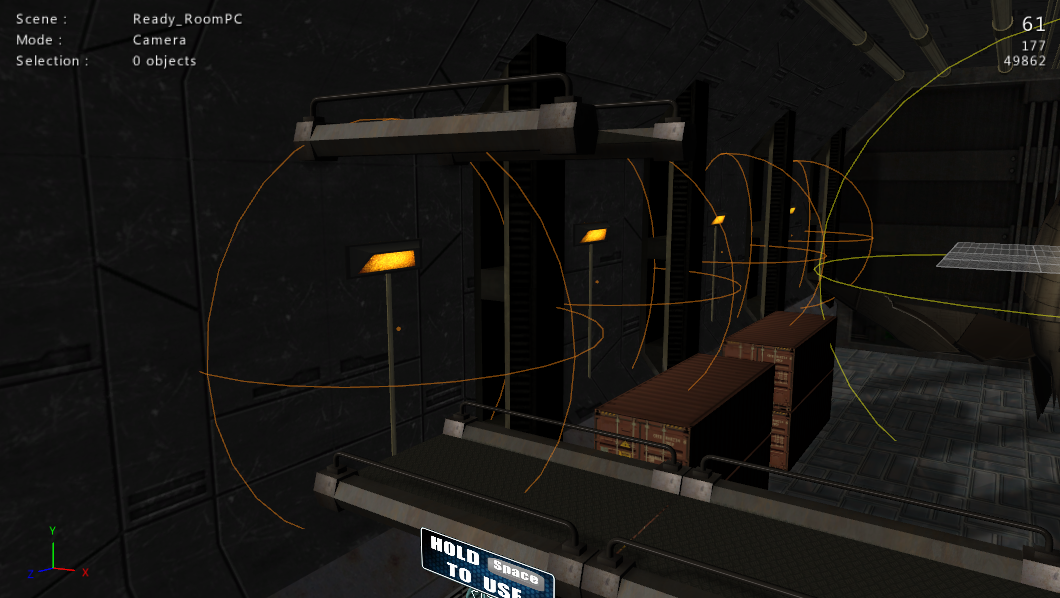 As you can see, we've achieved this with a simple light bake. The glow map and light bake pair very nicely for light fixtures IMO.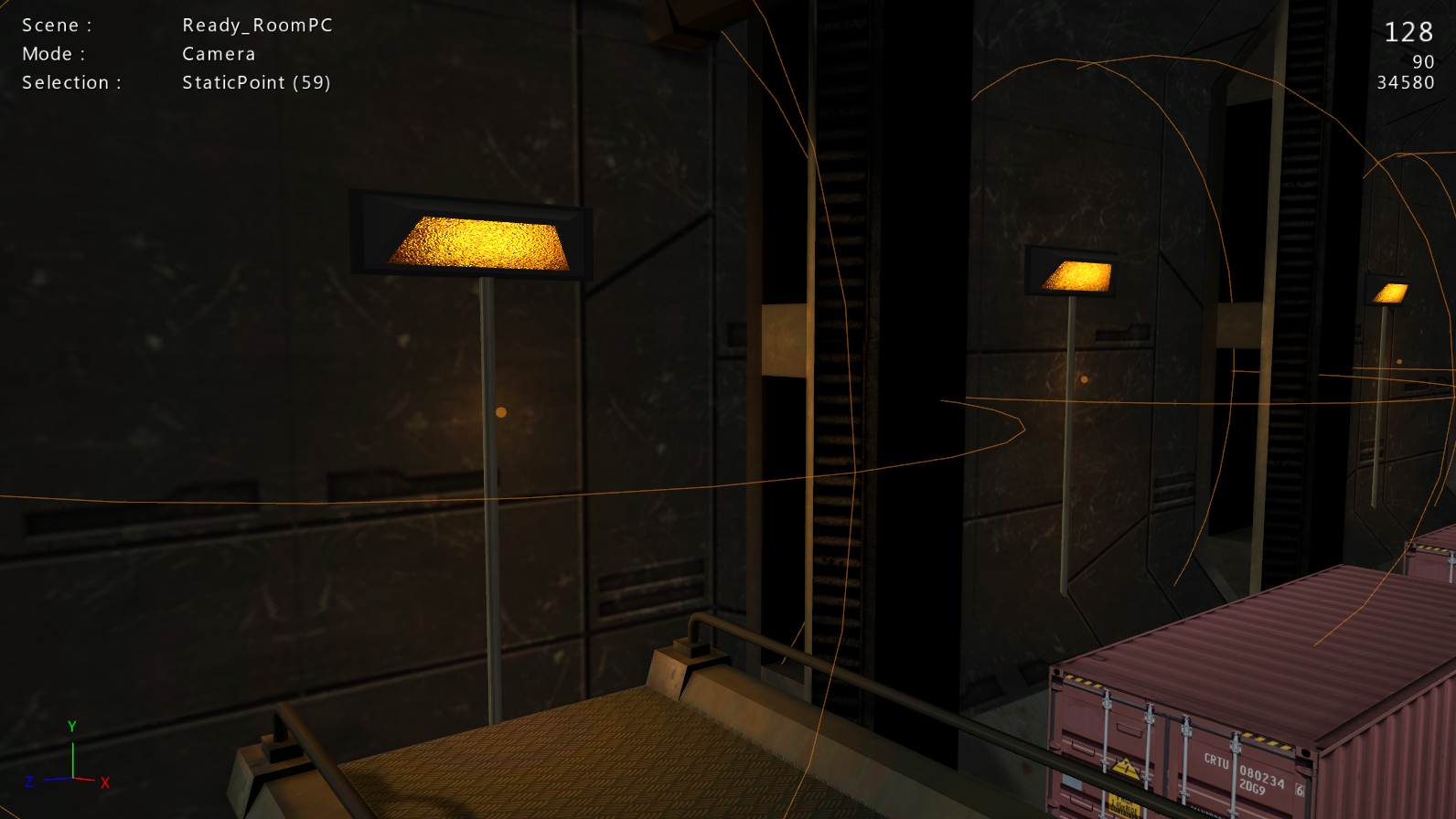 For this week I'm done working on this room and am moving to my next project for Arc. We may tweak lights and baking a bit more, but this is more or less what you'll see when the update hits the OUYA store.
Zach
I completed the terminal menus today. Here's how they work.
Player walks up to a terminal and gets a prompt.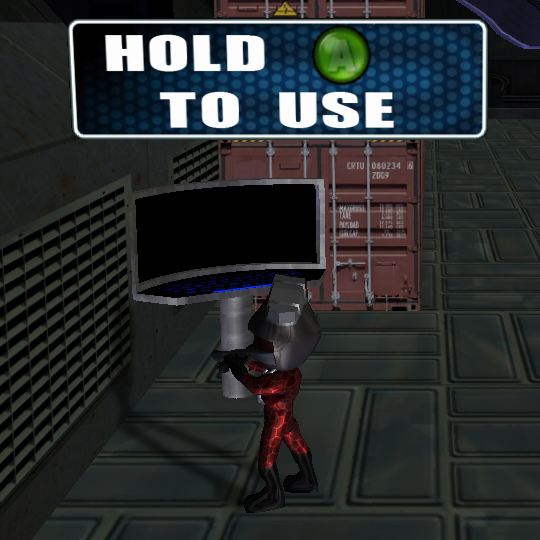 If you stand still and hold the specified button, you get the full menu. The full menu allows cycling through and equipping weapons and utilities.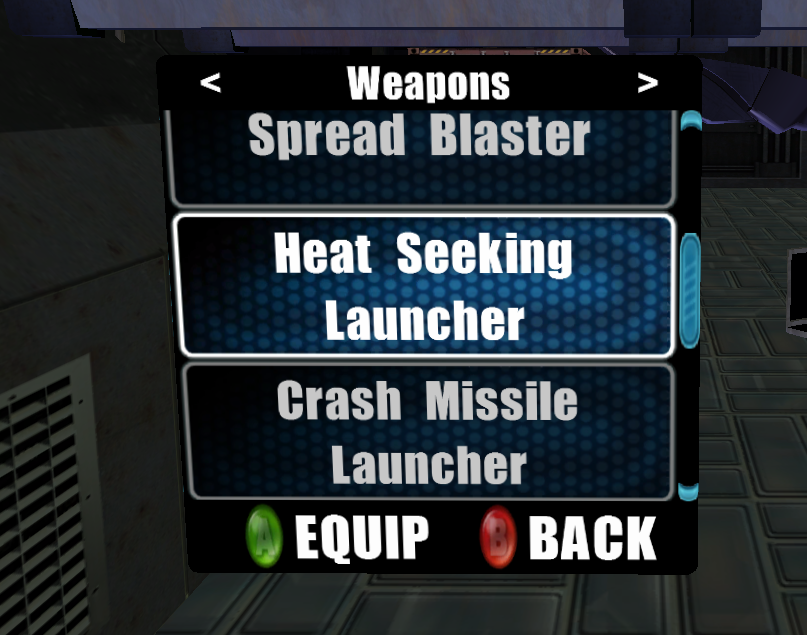 Weapons and passive utilities are equipped immediately while active utilities require that you bind them to a specific key.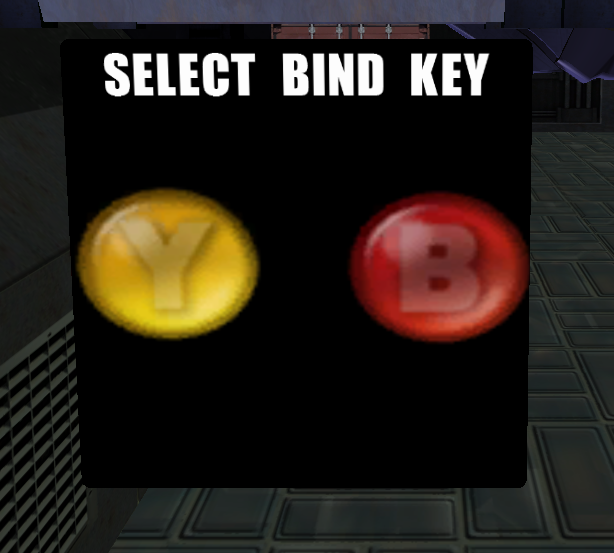 Now on to finishing the Armory. Step 1. Enable the Armory button :)