***** About
I am Max Heyder and I am a freelance 2D and 3D game artist.

Trailblaze is *currently* a pseudo game project of mine that I work on in my spare time.
It started it in 2014, where I actually developed gameplay while twitching.
I put the project on hold because I was broke and started freelancing and earn money to live.
That freelancing thing never opened up enough freetime to actually continue developing.
However, since 2017 I take a few minutes here and there to turn my ideas into mockups that help me flesh out a proper vision for the game and ideally gather some support for the project.

Ideally, I would like to manage to get some money through patreon to support the development or run a kickstarter campaign. However I feel that there is not enough vision, content and an actual demo yet to allow for money to flow into the project just yet.

Therefore, I stick with what I know best: game art. I will work on models and content for the game to mock up various scenes and environments for the game to hopefully end up with a fully fleshed out game concept that "merely" needs programming and music to come to life.

If you would like to support me in this endeavour and help me get the confidence to put more time and effort into this project, I would really appreciate if you give feedback, comment, share, tell your friends and when the time comes support the development through patreon or kickstarter.

In the meantime, I hope you will enjoy some of the screenshots that I put together in april and may.
***** Screenshot zone
The very first screenshot 2017 edition. I worked on hand-painted textures and some generic props to start filling the world with some content.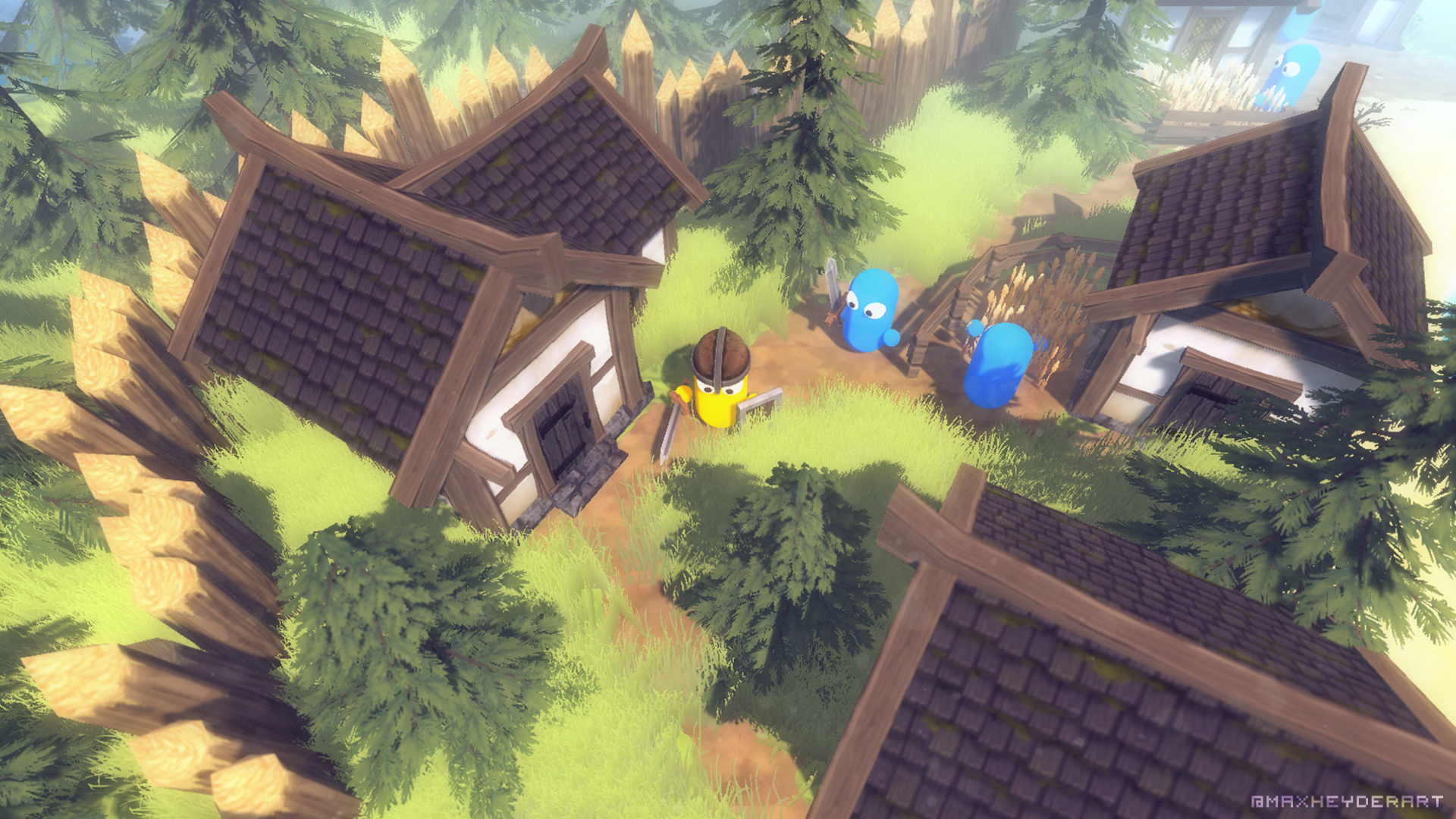 Here is a small breakdown of how I modeled a hand-painted weapon for the prototype within 4 hours.

For this project and due to my own lazyness, I will keep the characters in capsule form with floating hands and no legs/feet. I still don't want to sacrfice variety and customization, so I made a test with different textures and props.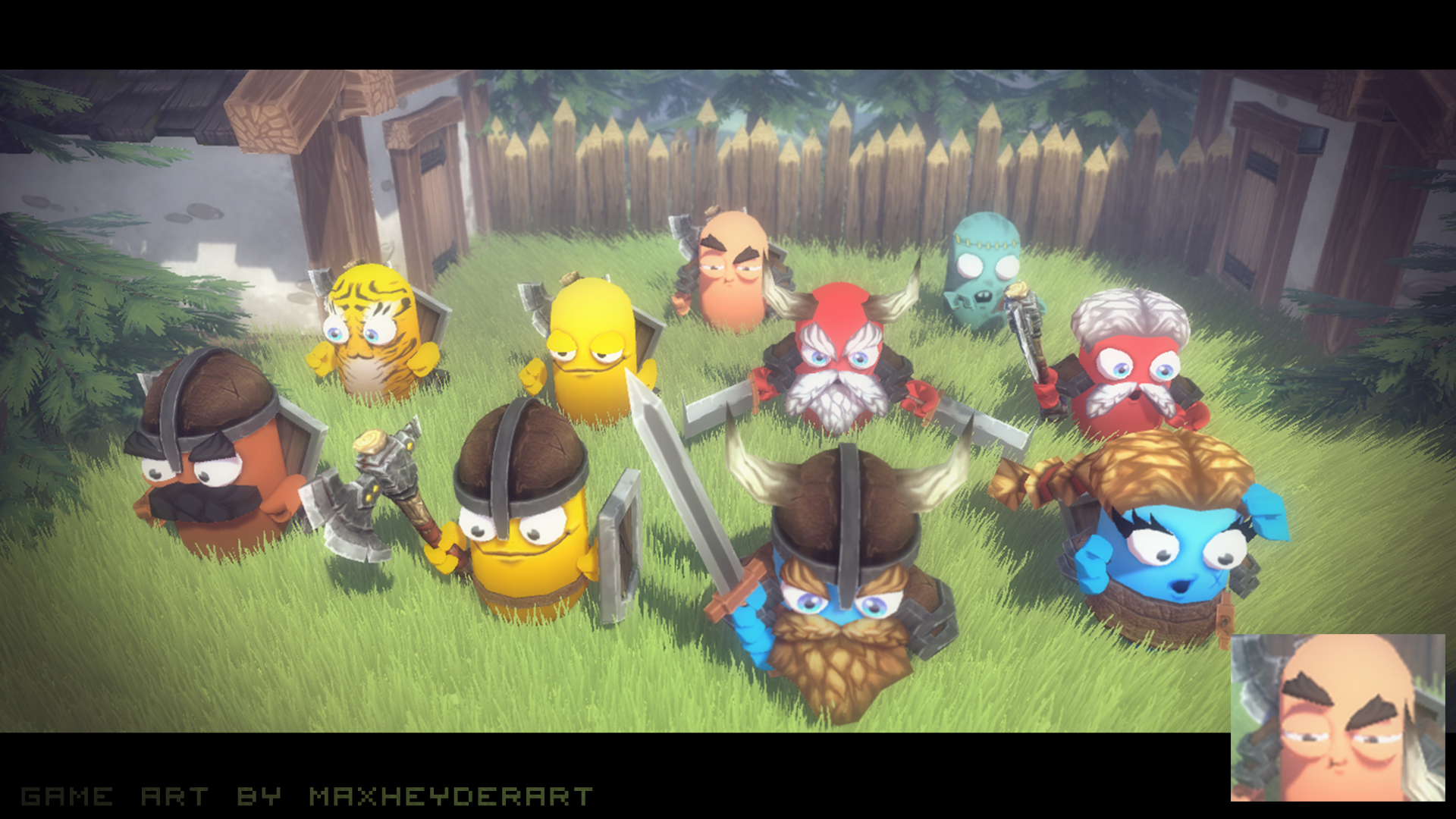 Farming was always one of the most fun parts in games to me, so I really want to have farming in this project as well.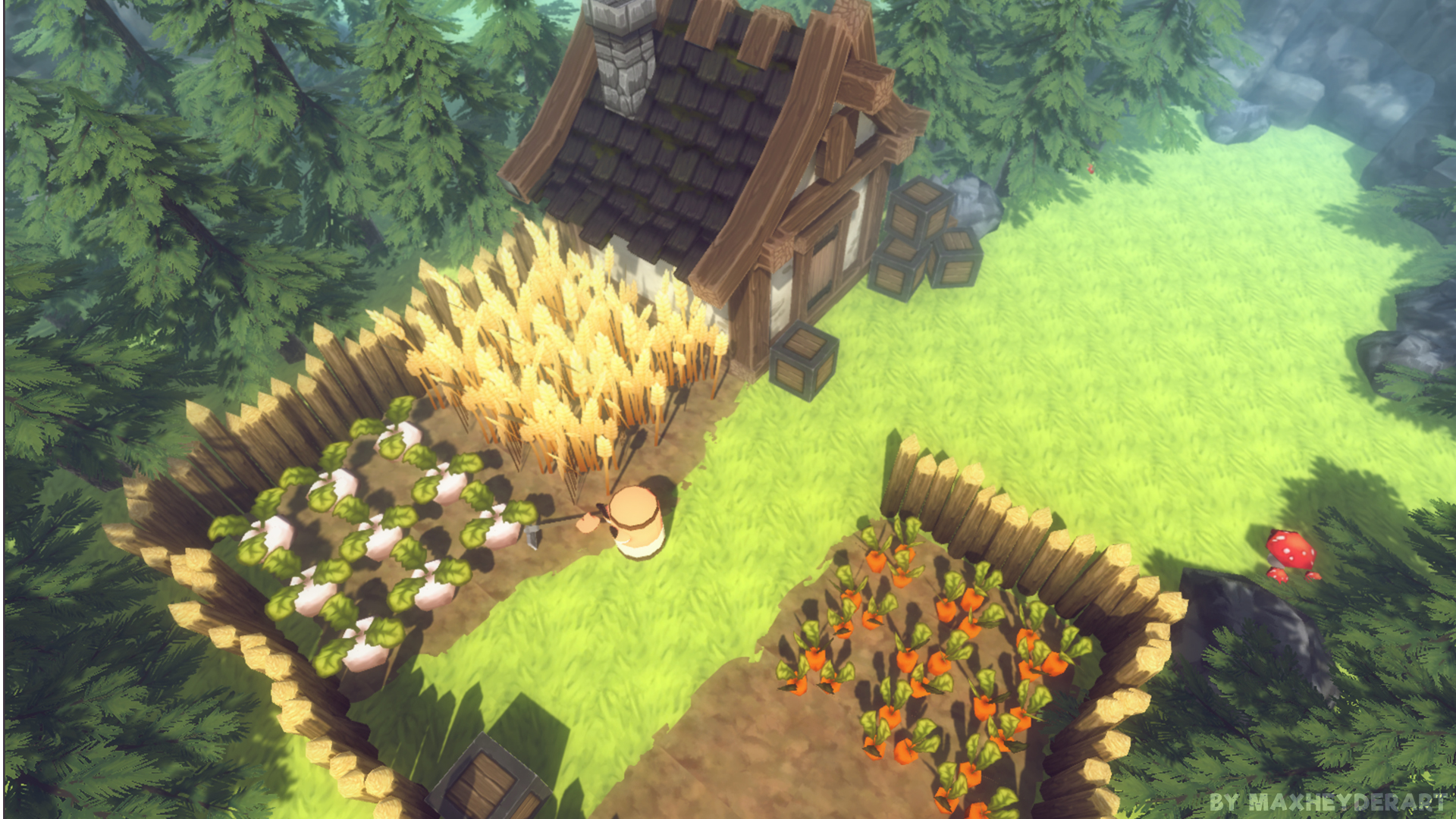 To bring some fun and tension into the game, I imagine other tribes attacking your village if it prospers and if other diplomatic solutions fail. Manned walls and gates would be a great way to place archers for defense.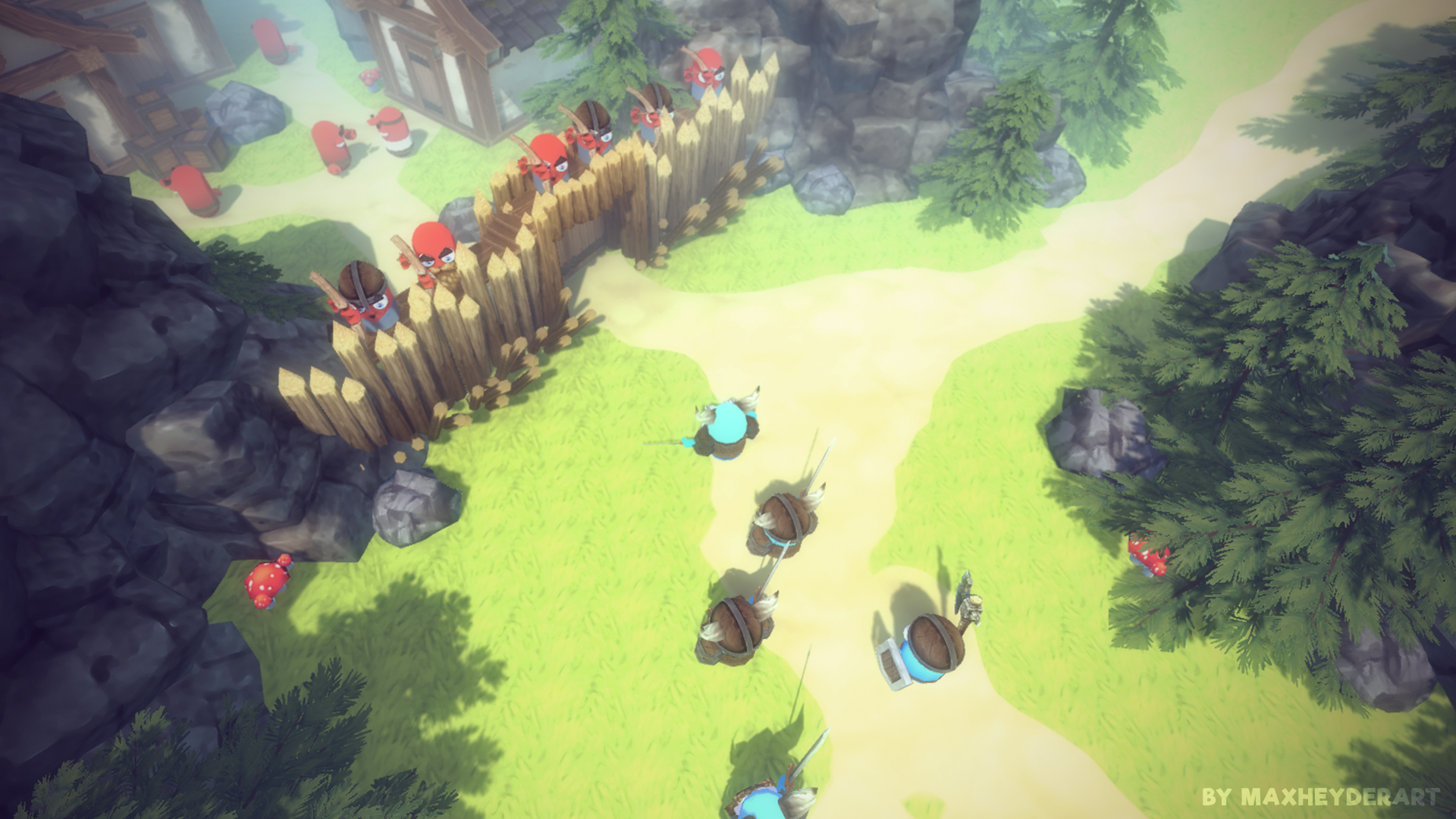 Exploration is also a very important piece of the puzzle for me, so I would love to offer a big variety of biomes to explore that all feel different and unique in their own way. Here I am experimenting with different color schemes.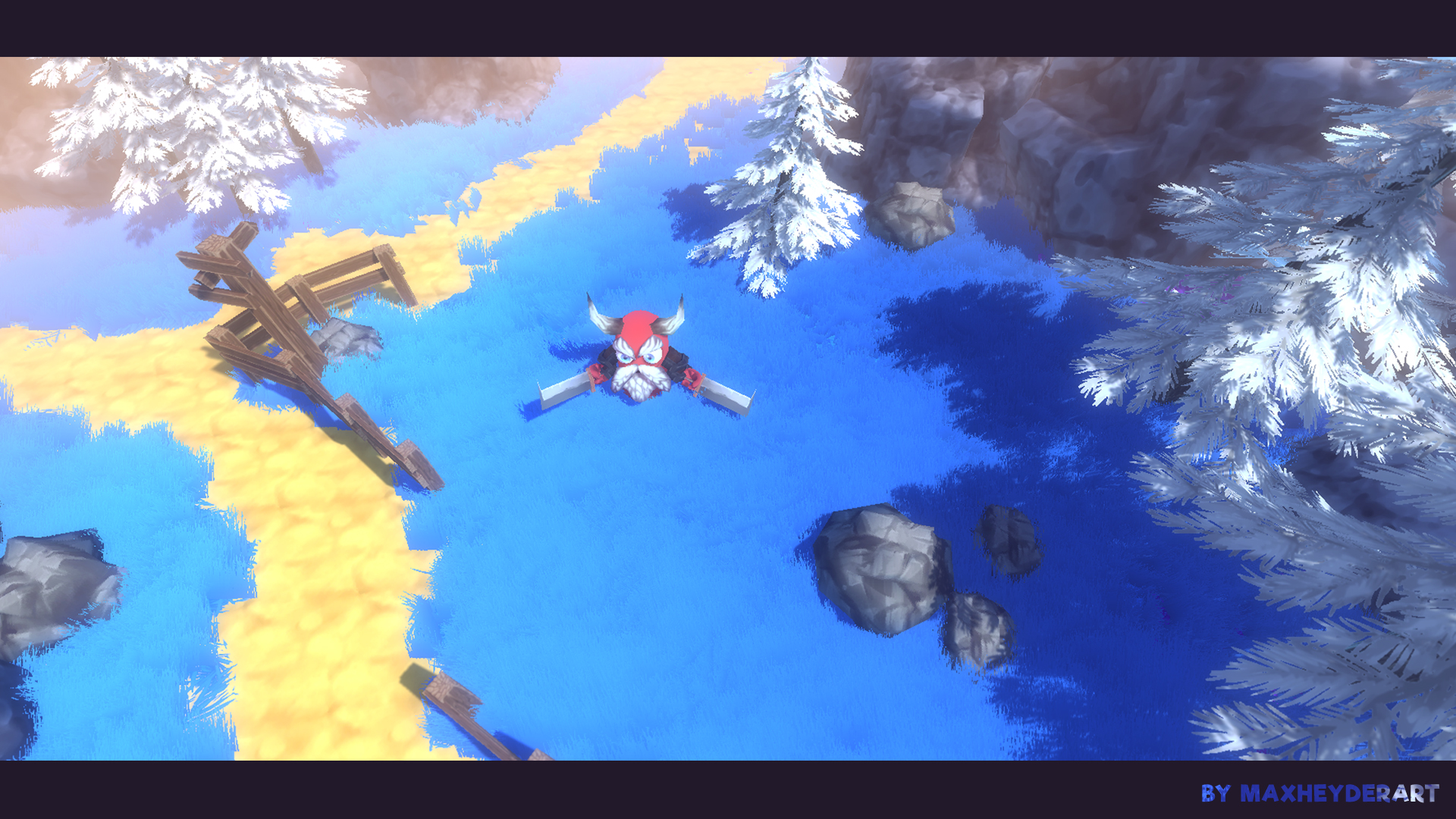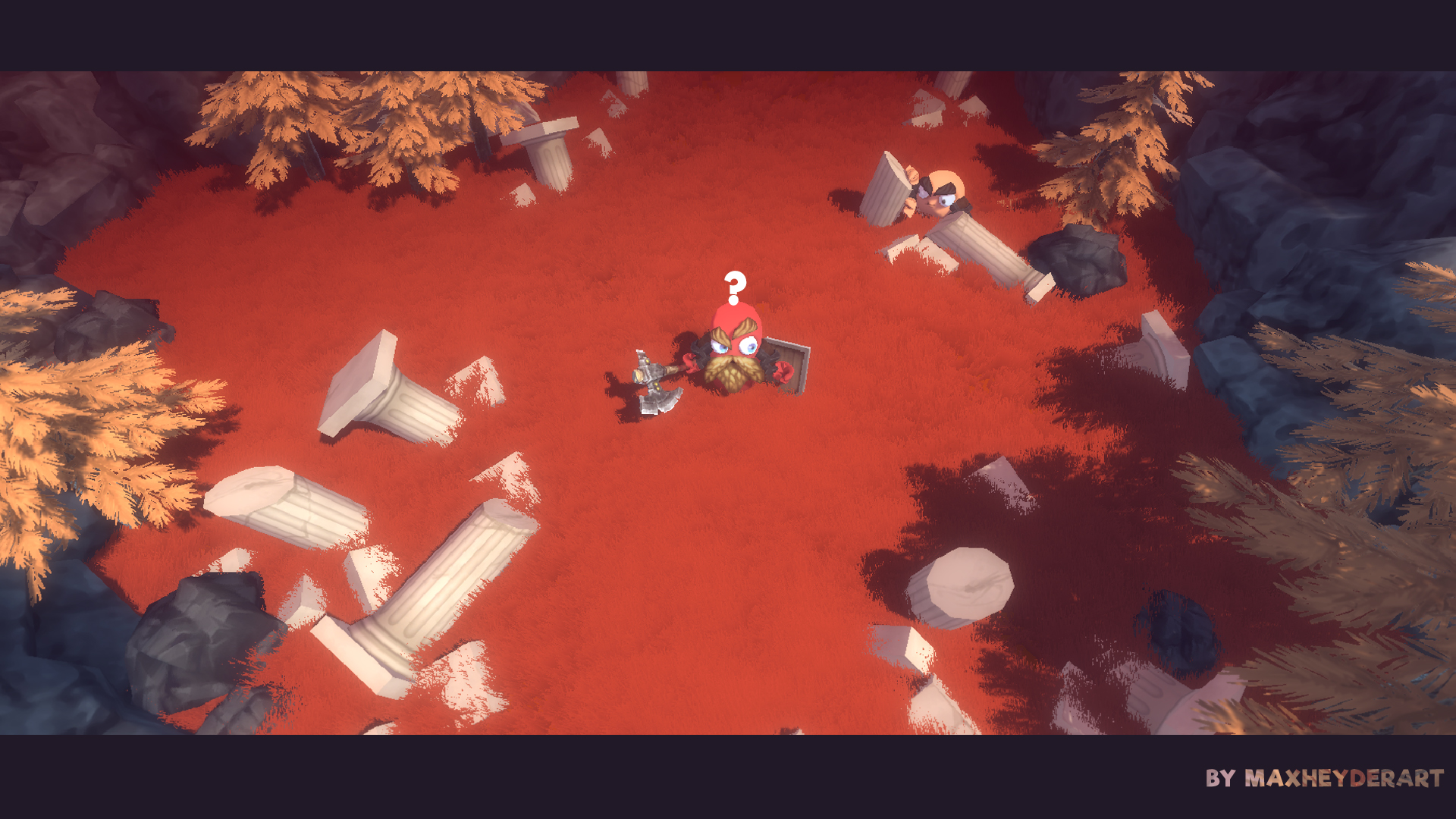 I want the landscape to be rich and leave it up to you where you decide to place your village.
Want to farm along the shore to build up a prospering harbor town?
Would like to build a mining community with strong defenses in the mountains?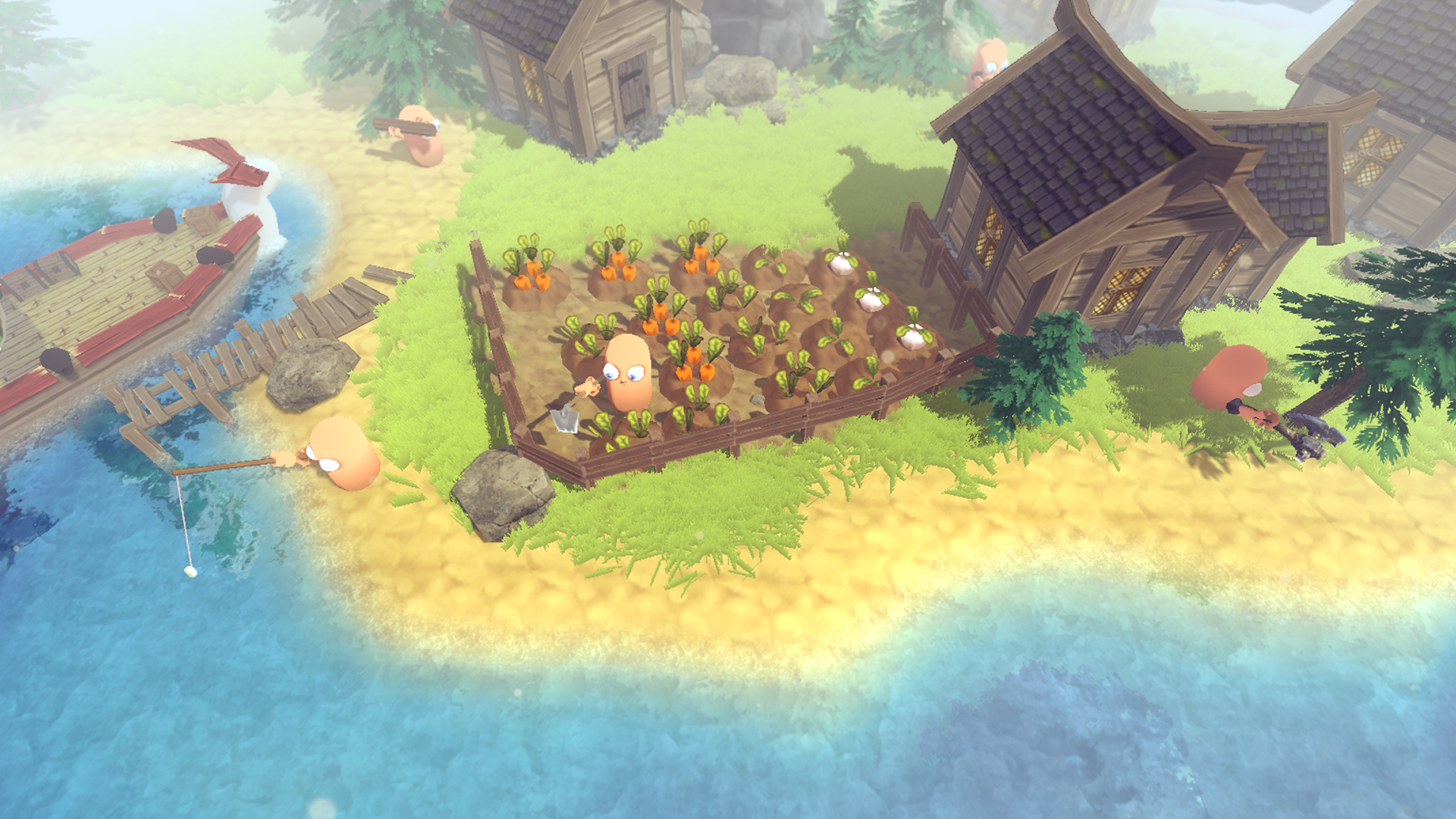 And to conclude this art dump, here is a rainy night with an unexpected visitor.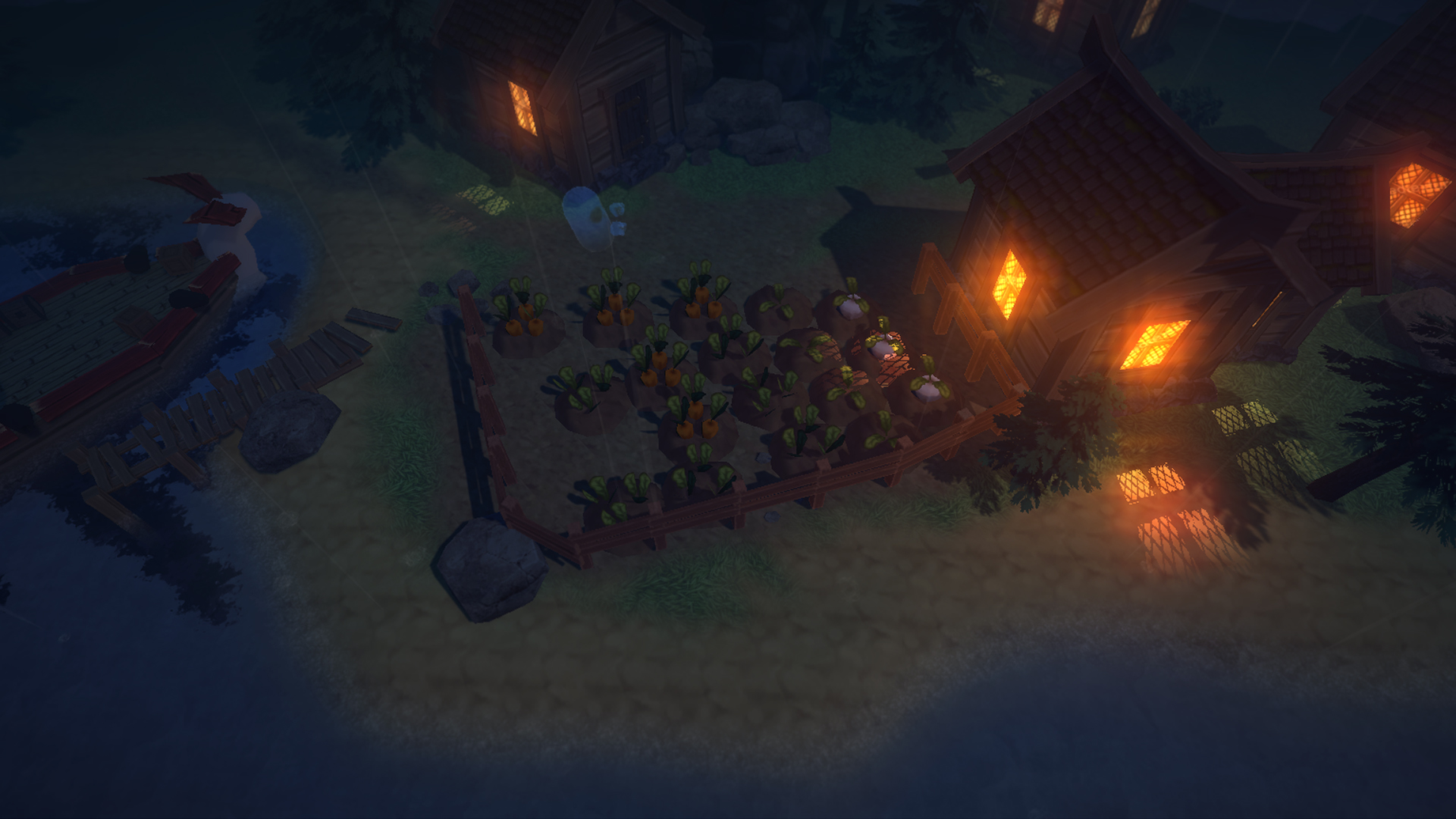 I have tons of ideas for this game and I would love to flesh them out as I go.
I would love to get a playable demo working soon, but time is really tight right now.
If you are an experienced Unity C# developer, love this project and think you could tame a beast like this (it will have a bazillion features like farming, fishing, fighting, sailing+sea battles, bosses, world generation, AI etc.)...then please get in touch via maxheyderart@gmail.com

Sound Designers, Musicians, Writers, Voice Actors: please don't get in touch. :P
I really appreciate your eagerness, I really do. However I have a great musician I would like to work with and the writing and voice acting will most likely come from me.

That's it from me, I hope you enjoyed this little screenshot dump.

Have a wonderful week everybody.