In the weeks since GDC we've been hard at work on our combat systems, world population, overall performance and the creation of 4 Skorn vessels for you to battle. We recently posted an update on the Dev Blog that covers some of the combat enhancements, so be sure to check that out.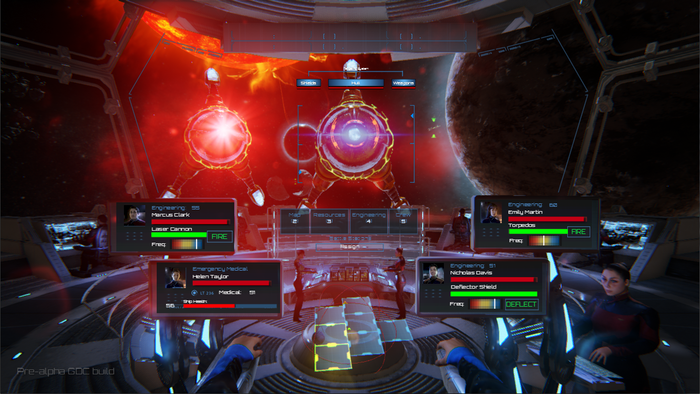 Combat Sequence (Work in Progress)

You may have missed it in the video we released last month, but we've completed the Crew Platoon Pack Stretch Goal unlocked during our Kickstarter campaign. So now, you have a lot more Crew Portraits to choose from and the ability to rename them to your heart's desire. You'll also be able to select the type of Captain you want to be by choosing a portrait, name and bio to suit your preferences. Each of the bios have unique gameplay benefits, so if you prefer a combat focus over trading you'll want to choose accordingly!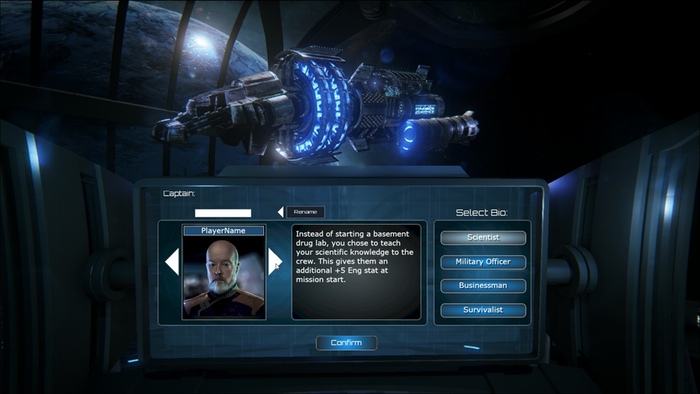 Captain Selection Screen (Work in Progress)