Late News this month, I have been really busy with the mod. First of all unfortunately I had some set backs this week as one of my hard drives failed, with it I lost most of my WIP meshes - and some models nearly rigged and ready to be used. However the good news..
First of all I want to thank my friends in the community and their continued support for my efforts in making this mod, This helps tremendously.
So first up, I have re worked our Vengeance SSD used by Jerec. Using the Vengeance from Nomada Firefoxes mod, - re rigged slightly different with different engines too.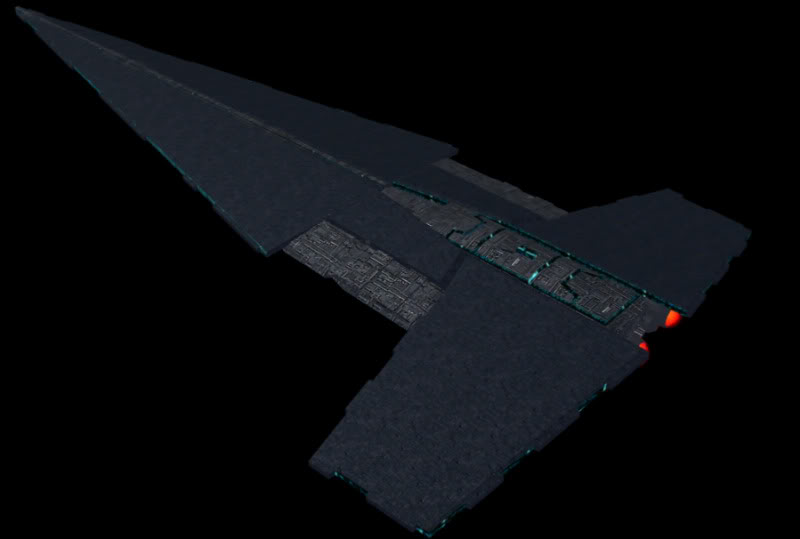 Mesh: Evile Jedi
Texture by - Evile Jedi & optimised by Nawrocki
Rigged by Nomada Firefox & Jedi Consular
Bespin - Mini Mission map
Designed to be played in an Event based mission. This isn't the regular map for Bespin GC in the mod but a special story mode mission that activate's in the game. Props are made by me converted to EAW format, from 3D meshes found around the internet - credit for these are in the mod. Other props by Petroglygh.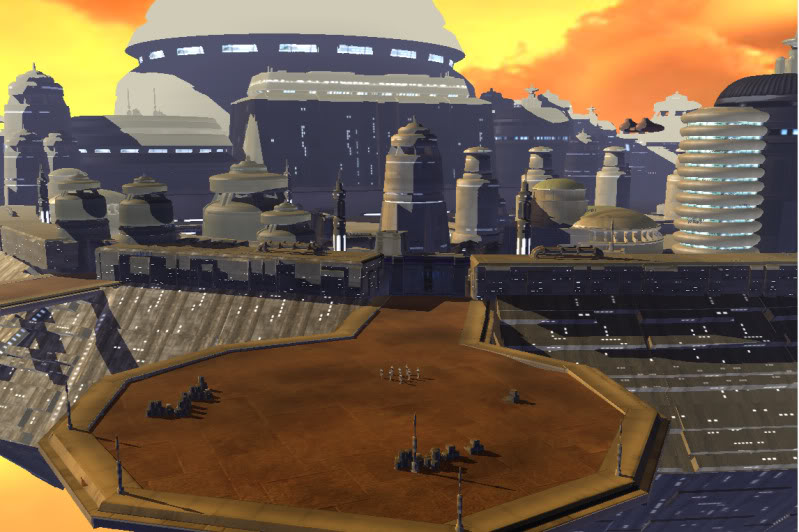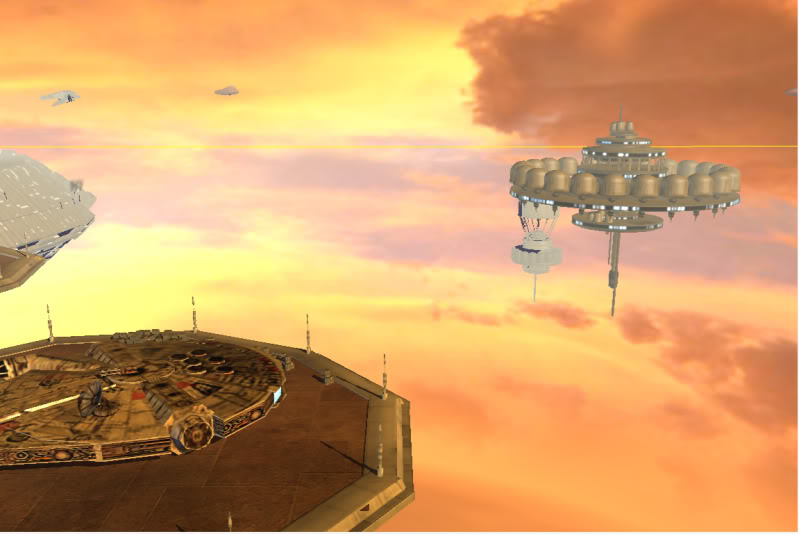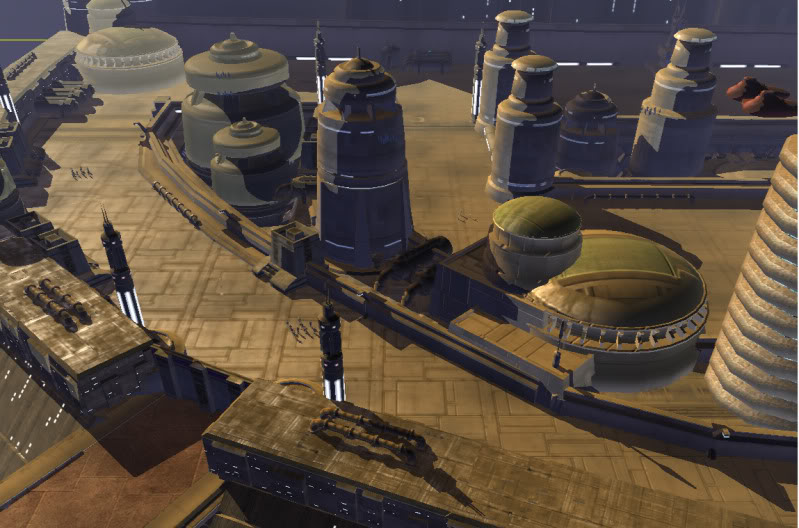 Korriban - GC map
For a long time I wanted to re do Empire AT Wars Korriban map in the style of KOTOR. Well I started it. These are my WIPs for the new map I am putting together. All props seen here are either made by me or are modified from Petroglyphs models.