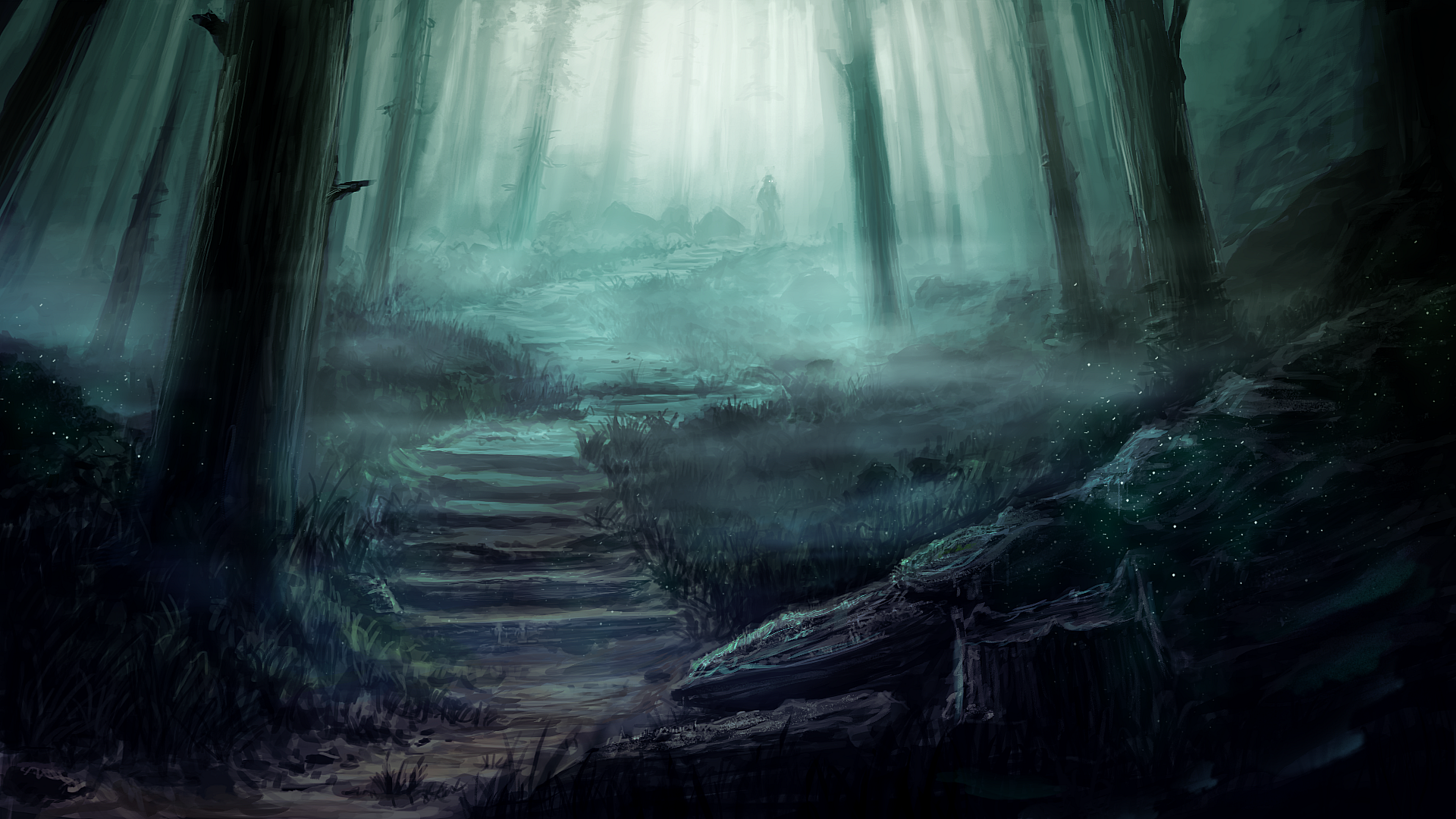 Good day! Today we're going to introduce you to another special member of the team, our wonderfully talented concept artist Vladislav Ledenev. (Blackgrifon.deviantart.com)
Here's what he thinks about his role as a concept artist and what it's like to work on our project:
I view being a concept-artist as one of the most important roles during a game's development. A high quality game must take place in a unique world that has exceptional atmosphere and memorable characters. Project leaders know how this world must look and it is the concept-artists job to bring this alive for the rest of the team through initial black and white sketches or colourful drawings. Because of this the concept-artist has a big influence, not only on how the general style of the game turns out, but on some specific details such as characters, items, creatures and locations.
As you can see being a concept artist is not so easy. He must try to express unique atmosphere, the games mood, bring new ideas to the team and make sure that his creations can be realized in the project.
Personally I have had a passion for drawing since I was a child, but started creating digital-art when I was 14. At that age I understood that drawing was more than just a hobby for me. I used it as a way to express my feeling and show what was going on in my mind. Two years after that the pad, stylus and Photoshop became my good friends, even if working with them was hard for me at first. As a big video-game fan sometimes I created fan-art for my favourites, one of those games being 'The Cursed Forest'. The dark, creepy atmosphere of the Cursed Forest also seemed magical and fascinating; making me a huge fan of the games visuals. One day I received a message from The Cursed Forest game-developers and was so lucky and surprised when they asked me to join them on this project and was so lucky and surprised when they asked me to join them in helping expand the game. At first I doubted that I had enough skill for such an impressive project, but my desire to be a part of the The Cursed Forest Remake team helped me to overcome my doubts. I am very glad that I agreed to join them and am currently working hard on the project. Working on The Cursed Forest Remake is very interesting, artistically stimulating and I will do my best to make a big contribution for this project.
We hope this was interesting for you. Please keep following our project for more news and information about the project. Check out our new concept art and see you next time!