The last time managed to enrich the game engine of the following characteristics:
dynamic light support OpenCL library (requires optimization when light is mapping not on whole character);
volumetric lights (requires optimization on weaker hardware);
Adding new capabilities motor for the main character;
Adding the ability to create boards, where the camera tracks main hero, it can zoom; board also can be of any size and location in level map;
Create a mechanism for display panels with puzzles and create game windowing system with support for mouse events;
create a sound menager, that can rendering sound with stereo effect, adequate volume depends on the position of sound source and with additional effects like echo or slowdown rate.
In the new year all old backgrounds will be redone with Blender Cycles renderer and there will be more moving camera moments. Belov one of the new boards made with Cycles renderer.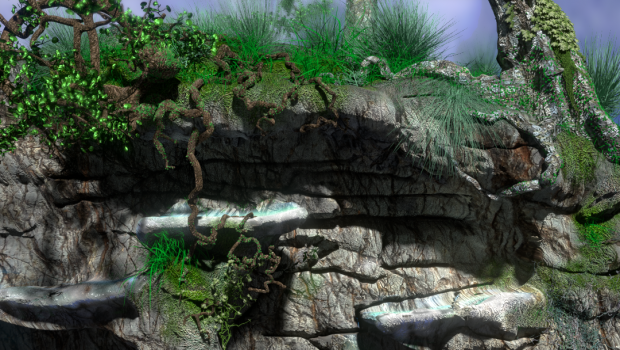 Also we will be working on new backgrounds, puzzles and finally on robot-enemyies.
Below you can see a short summary video. As always follow us on Facebook