A few issues have propped up in the map, mostly the Trees.
I can't fix the one way fences since their backfaces are invisible and have no collision although I will try to add new faces.
Textures aren't going transparent like I want, trees are causing crashing or aren't loading.
Republic vehicles aren't loading.
Ai.
However I bring good news:
New Custom Skydome has been added.
Improved lighting.
Added more map props.
Added vehicle spawns. (4 Tanks and 4 ships)
Added a new bridge between CP5 and CP3
Changed the staircase by the bridge to be a ramp.
Changed what is an elevator in SM64 to be a ramp.
By popular demand I have filled in the annoying hole in the mountain, the one that players were struggling to jump over and the AI just fell.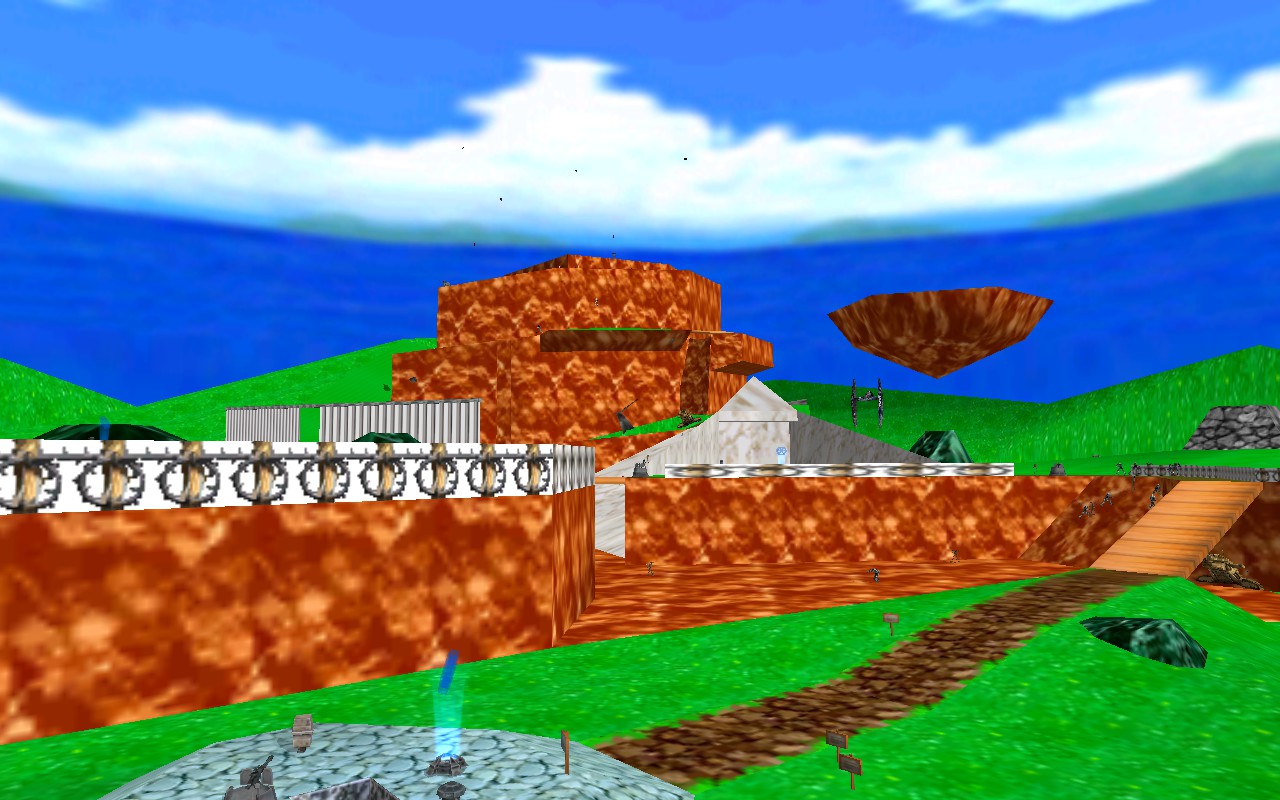 Due to this the Map will release on January 14th however a v1.8/1.9 will be released for testing on my Discord Server
2.0 will also be released early to them as well.