Hello guys and gals!
it's been quite a docile and slow week today! but finally i have a new version up and running and waiting to be approved, you guys may notice that the Preview image may be different.. that is because i've decided to change it every month! so it's almost been 2 months since release! and we're doing well! (no complaints and such)

TRAPS!

Traps have been added into the game and it's an explosive surprise! >:D
Canned beans will sometimes carry inside them Grenades with a fine thread tied from the anchor to the pin ... so one tug and it goes KABBOMM!
There's also been a new Note that will show scavengers how to spot the Dangerous ones and the ones with actual beans inside!Note : i've died more than 10 times to them while testing them out... i guess after a year of grabbing canned beans on sight i'm quite vulnerable.. but i'll get used to it! :D

REDID ALL THE THINGS!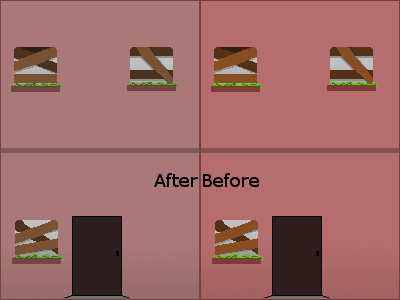 i redid all the Sprites color and saturation!
i redid the controls screen to show more detailed controls and help to new players!
i redid the Loading algorithm thus making it more efficient and faster! :D
New type of infected!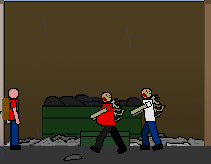 Just as promised a new infected will start spawning in the game! i would like to call them 'Heavies', as the name suggests they're just like the normal infected but with more health and a bigger (fat) body.there was also multiple bugs and glitches that were fixed in this version! this is all the major changes made in this version
Other things : (small announcements and such) The government here blocked imgur and also reddit a while ago so that's why i am unable to use them... if you are a Reddit user (i don't know what to call them) support the game by spreading the word there! :D
also more bad news...
i am going to be away for 3 days this week, so i won't be able to confirm whether i will make it into the next update next week! D:
(also you may notice that no new encounters were added into the update, it didn't make it)
Upcoming Features : (Hopefully)
-New Entities and Containers
-Last week's promised After effect when finished using drugs
i think that's all i can add into the game for the next update... (probably two weeks from now!)cheers~! and thanks for reading
-kevin
Desura Link (for indieDB) :