Before we get into the update and such, an announcement!
Due to Desura not being able to pay developers anymore, i have moved most of the game's sale to Itch.io! here's the link! : Apocalypse Scavenger @itch.io
and now for updates! Version 1.9b!
Some major changes took place in this update (i guess that's a good reason for being late), such as the new interior sprites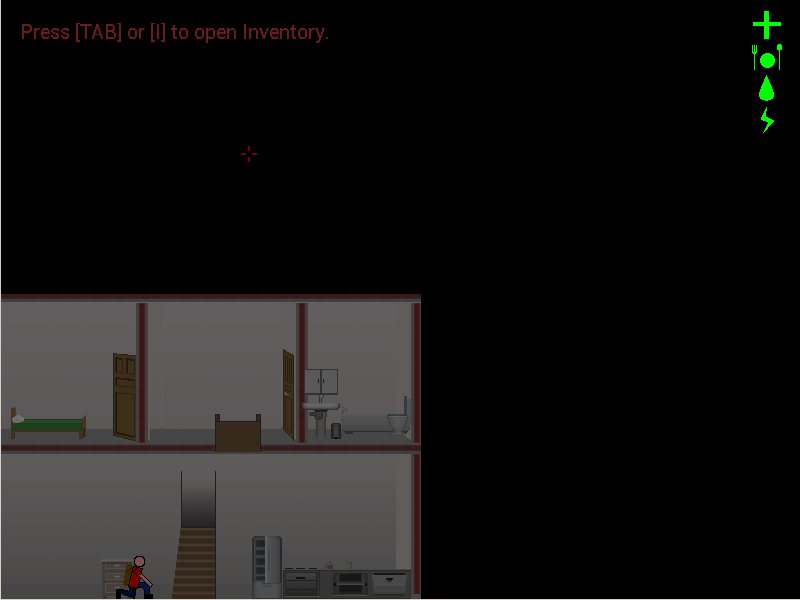 as you can see, the new doors, walls, and stairs add a 2.5d feel to the game instead of a straight out 2d feel..
special thanks to the sprite artist "Jakub" for the idea and prototype!
NEXT on the list.
The ability to throw flares and also added in an ambience 'music'/'track'!
now the player can throw the lit flares! something that i've planned to do since i've added in flares in the past update...
The Ambience music really added more memory (and problems) to the overall size of the game, but it's quite worth it! now players will hear some winds and crows in the background... You may even hear some noises that can't be explained! *spookkkky*
And to better help new playes, i've added in a "hand hold" period in the game where the player is spawned inside a house, and is prompted to press certain keys... (like a mini tutorial)
(as you can see in the screenshot above)
A minor bug was found after i uploaded this version, and rather than taking it down and further postpone the update, i decided to go forth with the update...
And now things that i have been working on for a few weeks!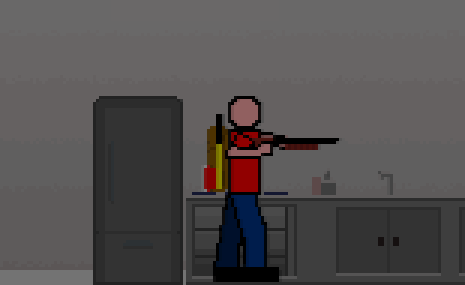 The Pump Shotgun!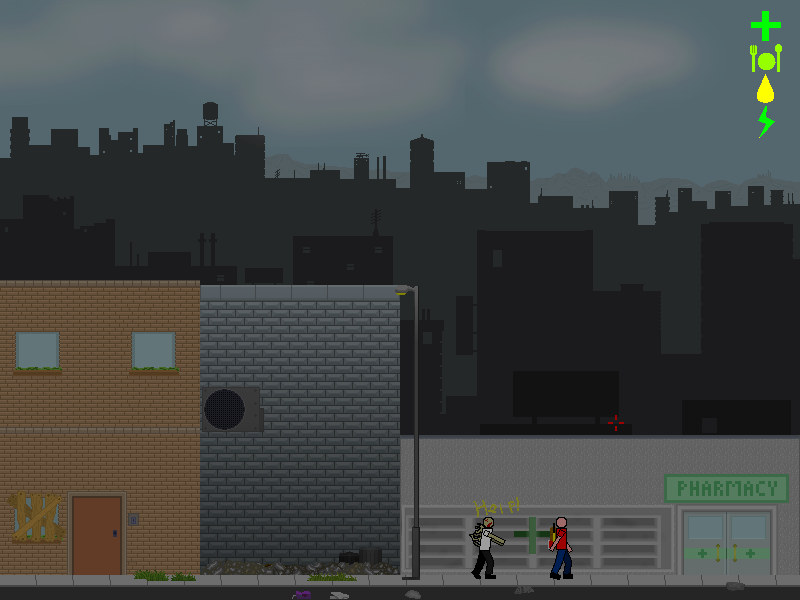 New Background and status Sprites!
I also changed the controls and made some of the player-game interactions easier and lighter to handle for new players! (since it has been a problem for a long time now), and also that i shortened the loading time at the startup of the game by a considerable amount! :D
loads of fiddling with the game's engine and code was done to achieve all of the above, which explains why i took such a long Hiatus! hope you guys can understand!
Like The Facebook page to get notified and sneak peeks into new updates! Facebook : Facebook.com
you can also follow my twitter account @Kevinfu510 for more recent updates! Twitter : Twitter.com
and also the youtube channel for Gamedev videos!
Youtube : Youtube.com
if you're interested you can try the DEMO of Apocalypse Scavenger for FREE @itch.io! and if you like what you see don't hesitate to buy the game! every bit helps!