After a long break and a lot of work, Apocalypse Not finally has a new version available to play. The long break was mostly due to the upgrade to Unity 4.0 which lends a few new features I plan to take advantage of in the near future. The game will be available in the downloads section on IndieDB page soon, and can already be downloaded from the Official Website.
As part of this upgrade Apocalypse Not now takes advantage of Dx11 where available. The game is also running smoother than ever before, and many of the smaller nagging glitches have been fixed as well. Lastly, in my efforts to make the game as widely accessible as possible, it's finally available on Linux for both x86 and x64 versions.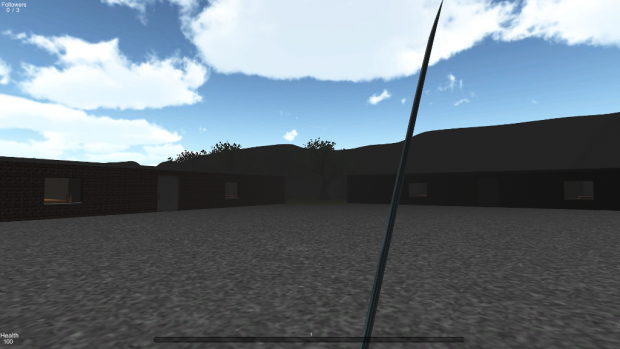 You may have noticed in the picture above, a set of unfamiliar buildings. This is the new laboratory area which has been newly added in this version. Currently it contains no spawners or useful items, but very soon it will be pivotal for completing research on various upgrades.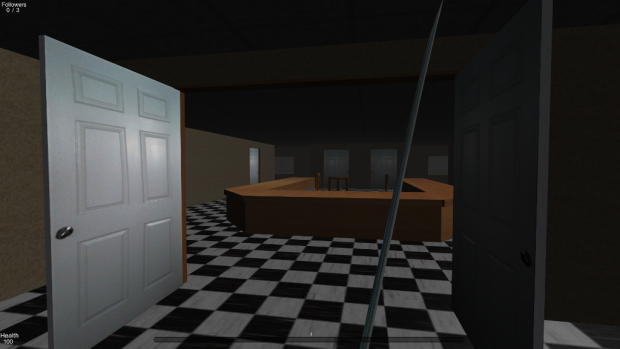 Those of you who have very good eyes, may have also noticed the new bar along the bottom of the screen as well. This is the new experience bar which fills upon killing a zombie. Currently it serves little purpose other than to help you keep track of your kills. In the next release it will be tied to a skill system that will allow you improve your characters skills with perks such as, quieter or faster movement.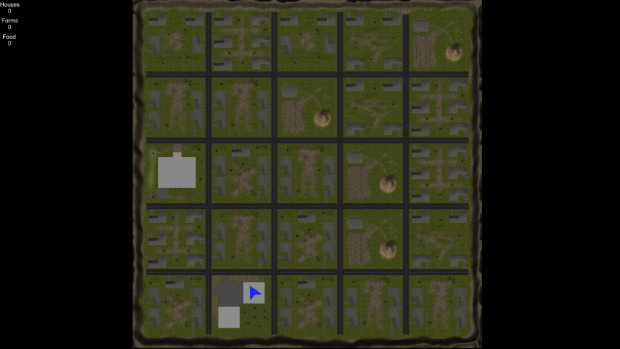 Finally, the map screen has also received some attention and has been cleaned up a bit. No longer are there random roads jutting off the ends or missing buildings. But you may notice a new counter at the top left for food. Now, at the end of each day, the number of farms you have will grant you an increase in your food supply. Food will be required in the next versions to complete research and perform upgrades to your fortifications.
To sum up, there are plenty of new things in this release and a lot more exciting features to come in the near future. I'd like to personally thank everyone for keeping up with the game and your support. The messages I've received while working on the new version have been very encouraging and I appreciate the support. Thanks again, and I hope you enjoy the latest release of Apocalypse Not!