We now have weekly alpha playtest where everyone can hang out with us in Mumble and play the game. This starts this Sunday at 3:00 PM EST and will happen every week at this time.
You can download the game from: Arcturusprovinggrounds.com. If the setup.exe fails to download properly (an integrity check failure) please try to re-download from my computer via Dl.dropboxusercontent.com We hope to have the game also downloadable via Desura in the upcoming few weeks.
For this upcoming playtest we made a new video going over some of our core mechanics:
Major changes since last playtest:
Item Markets are now asynchronous
You can now extract anyone, not just those with a bounty
Half of the items have been updated or at least move from one market to another
Re-balanced the challenge system rewards and store progression items
Lots of updates to the Factory Level including new models and traps
Here's a quick look at the new Factory Layout: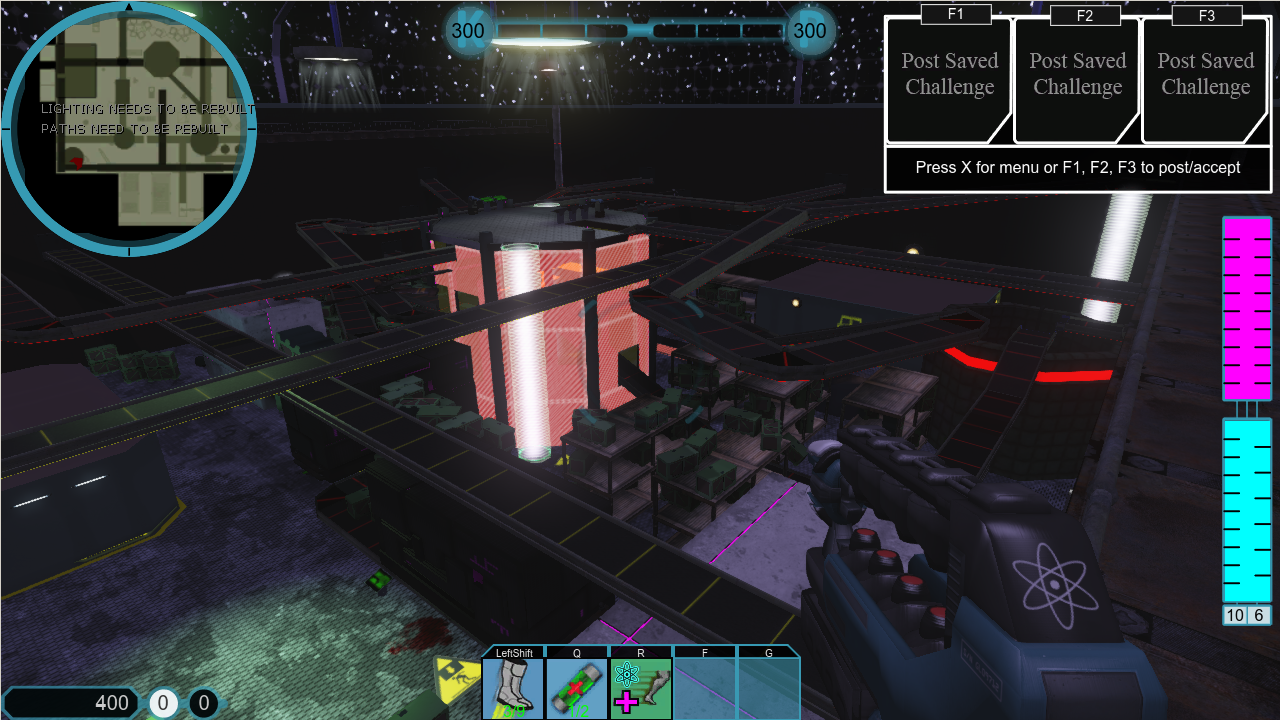 Thanks for all the support and look forward to playing with you!