United Nations Space Command PR-TRANSMISSION 44877G-75
Encryption Code: Red
Public Key: file /epsilon-two-zero-zero/
From: >>FLEETCOM.MO.BL.AM
To: >>CAWCOM
Subject: STATUS REPORT
Classification: NA
/start file/
Right then, update time I suppose, but first I would just like to point out that last saturday (the 23rd) was CaW's second birthday, we've come a long way in those two years, and I'm working on something special for you all to mark the occasion, you should expect it within the next few weeks.
Anyway, enough of my ramblings and on with the update.
Unfortunately most of my work this week has been behind the scenes, small changes here and there. I have however managed to get the UNSC Station, the Covenant Destroyer and the UNSC Genesis destroyer UV Mapped at last, unfortunately these UV maps are invisible, and wouldn't interest you. So instead I have two renders to give to you, one is my attempts at remodelling the Assault Carrier once again, to remove some annoying mesh errors, this is still a WIP naturally, and it still needs skinning, but nevermind that, the Covenant Assault Carrier: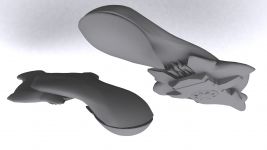 The second thing is just a random prop really, you probably won't even recognise it, I'll show you it anyway: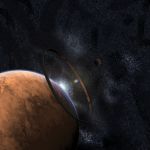 Psych, you really should know what that is, and if you don't, well then you should just leave... right now.
OH and I lied, there are three pictures, another prop for you to feast you eyes on, you may recognise this one too if you've been paying attention: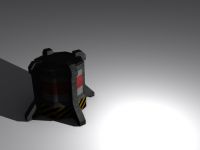 ...bye.
/end file/
---
United Nations Space Command PR-TRANSMISSION 44877G-76
Encryption Code: Red
Public Key: file /sigma-two-one-four/
From: >>FLEETCOM.MA.GAIUS
To: >>CAWCOM
Subject: STATUS REPORT
Classification: NA
/start file/
Hello Community and welcome to my second update!
First of all I'd like to thank all of you for following this mod for 2 years now!
I know you guys haven't seen much of me yet, but that will change. Certainly after this update!
Let's commence!
Last week I showed you guys the Balaho map and I forgot to include some links, so as an extra this week some more screens!
Also I promised you guys there would be a view of R.E.A.C.H., so here are the screenies:
Of course the standard props will be changed when the CaW props are done!
I choose for a large shipyard (which you can partly see) in the R.E.A.C.H map, and what is a shipyard whithout ships?… the covies better prepare themselves!
And last but not least the first piece of music, which I am quite proud of :DGaius – Unkown Territory.
If it is not shown below then it has not yet been authorized by the mod db.

OST Track #1 - Unknown Territory audio - Halo: Covenant at War Mod for Star Wars: Empire at War: Forces of Corruption - Mod DB
What can we expect next week?
I hope to begin with some new maps and give you guys an impression by that time, also currently I am writing the main theme for the UNSC.
Hope to see you guys next week!
/end file/
---

United Nations Space Command PR-TRANSMISSION 44877G-77
Encryption Code: Black
Public Key: /super-zero-six-tango/
From: >>FLEETCOM.MO.ANHNHAN
To: >>CAWCOM
Subject: SITREP
Classification: Restricted
/start file/
Hello again everybody, Last week I didn't know that Blam would post that update, so I wasn't in. After most recent experiences, the updates were posted since December every two weeks, and I thought it would stay the same… But I was wrong… And I didn't look on the date… There was a big huge 16/01/2010 and I didn't see it…
Ok, back to topic. If you didn't notice or know yet: Halo: Covenant at War is now having its second birthday. So I try to make it bigger (like every time). And of course a big "Congrats!" from me.
As we all know, people could get disappointed and depressed if their birthday is being ignored… So please also give Blam some "Congrats!", 'cause he's been doing an awesome job for two years out there, and withstood so many dangers and menaces, as well as fighting relentlessly against the outnumbering infection and didn't give up.
P.S.: Please don't tell him that I told you to do so!
Ok, now really back to topic. It's an update, so here comes the update. Of course less important things first, for greater effect on the last stuff… And you never read the last part, which is actually the most important thing here in my update part… Hehehe xD
New stuff, or in other words: What I forgot last time…
This thing here I actually already did it two weeks before, but forgot to post it. It's a little planet map. Original Resolution 12000x6000px or so, but then scaled down to 8192x4096px because it was slightly blurry. Result was ok, but the targa file had 213MB! So I scaled it to… umm… DAMN IT! Forgot it… Ok, looking it up now… Ok, forgot where I put it… Ah, found it. Scaled it to 4096x2048px with 32MB file size. Still quite big, but there will be MIP maps, so don't worry…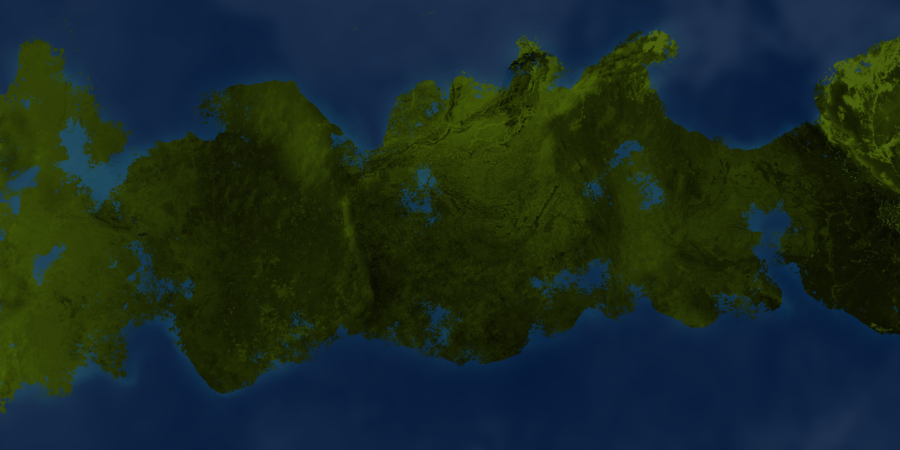 I'm not sure yet which planet it'll be, and I'm also not sure about the colors yet... But there will be some more deserts...
A new ship? Sorry, only changed…
Yeah, umm, I didn't really made a new ship. It's just… different now… Remember my Covie Corvette? I played around in new software I got… Ok, just the 30-days demo, but it's something. It's called ZBrush. Some of you may know it… The guys making the Believe campaign used it… Means I can be sure that it's suited for high quality stuff… my first attempts:
Naturally it's a W.I.P. Colors will be changed… I Intend to give it a greyer tone… Only problem is only the export…
And does anyone know how to apply good UVs? My ones always have holes/are displaced
Now to the most important part of my update part
But first take a look at this screenshot: Fav.me
Looks awful, right? So may I now present you the Website v2.5 (v1 was the old one in grey if you're wondering)! See here: Fav.me or here: Hcaw.unitedstudios.co.uk
Looks MUCH better now, doesn't it? At first I just wanted to do an admin interface for Blam, so he could put in the update by himself. But in the end it turned into a whole new CMS system. The problem is only that it doesn't has a name yet. Maybe name it CMS.MAD? Or AMS? for Apex Managing System?
Whoa! Again off-topic! Man, I'm good! Ok, he can integrate the updates into the website by himself now. And he now also can upload stuff, for example the background pictures or pictures for the units or whatever we need pics for. He also could make blog entries, but I think he won't, so I can do it... Ok, isn't really that much work now...
Beta testing for it began on Monday or so, and noticed that many, many bugs and glitches were there (forgot that it was unfinished...), so I had to spend another day on it wiping all of them out. Now the admin panel is bug-free, easy to use, user-friendly, n00b-friendly (just in case...) and of course secure. You don't want the website crash after each time we update it, right? Or somebody hacking it and deleting all our hard work. Am I right, soldier? Of course I am! Fav.me
But the most important thing: I had to move everything to MySql. Xml was quite hard to manage, it's only useful if you don't plan to add anything anymore… This isn't the case with the website… And also because PHP has bad Xml Handlers… or is it because I don't know how to use it?
Also don't forget the other stuff I changed in the website other than the already known:
Fixed Glitch were chat didn't show the message sent. Ok, it displayed it, but only after up to ten seconds...
Made chat a bit higher. Same number of entries, but increased height of image, so buttons don't appear outside of chat area anymore
Styled the website new. Looks much better now
Made unit list scrollable and limited height
Added some backgrounds for more variability
Maybe forgot some, not sure... And think that it was everything I can remember so far...
P.S.: You don't need to update your bookmarks, the linking system stayed the same
Ads for sites
Question from the community
"Will there be another demo?" - All efforts for nothing... Dude, we aren't releasing anymore demos until the initial release has come and gone.


"Can we get access to your SVN?" - Sorry, dude. We don't use it. There are more n00b-friendly things out on the Internet, and more efficient...
"any chance of maybe a CCS demo? or hell a small teaser involving both sides?" - Dude, seriously? No. Contain your impatience
/end file/