United Nations Space Command PR-TRANSMISSION 44877I-81
Encryption Code: Red
Public Key: file /delta-one-three-eight/
From: >>FLEETCOM.MO.BL.AM
To: >>CAWCOM
Subject: STATUS REPORT
Classification: Restricted
/start file/
Another eventfull week here at Apex Studios has come and gone, and holding true to our promise of regular updates we are here once more to present to you some progress.
Unfortunately the week was also quite a busy one, for all of us, so this update is considerably shorter than last weeks, but nevertheless I do have some things to show.
To get us started I give you the UNSC Destroyer, concepted from the Halo Wars: Genesis graphic novel it is finally given life... and missiles:
That was an interesting battle, the first UNSC vs UNSC skirmish I've done, suffice to say it was a long fight... and I lost, badly, but rematch eventually declared me the winner, so it's all good.
Next up, two more props, by now you should have a pretty good idea of the kind of map we're going for here, the map itself should see the light of day within the next month or two, so stay tuned: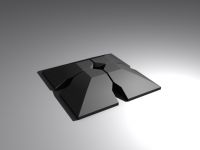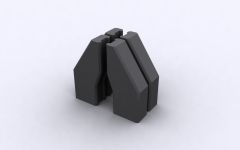 Unfortunately Anh forgot to post the images in his update, so that made it a bit hard to post his update, but the second he sends them over to me I'll make sure you get to see them straight away.
That concludes this weeks update for now, but I have something special lined up for next time, so stick with us, we'll be right back...
/end file/
United Nations Space Command PR-TRANSMISSION 44877I-82
Encryption Code: Yellow
Public Key: /omega-four-three-six/
From: >>FLEETCOM.MO.ANHNHAN
To: >>CAWCOM
Subject: SITREP
Classification: Restricted
/start file/
Hello everybody, I'm back again for another update. The last one was a cut down quite a bit, but only because there was a big delay and so I had much time to write it. Got a little bit TOO long… I'll try to keep this update shorter of course, but I have so many things…
Ambient Occlusion Ingame
If you have read the heading of this paragraph good enough, you may ask: What the hell is ambient occlusion!?
The answer is simple, my friend: Ambient occlusion is a technique for lighting to look more natural. Light is being reflected in real life, but it won't reach every place with the same strength. In corners for example there is less light than on a wide flat surface, but also in scratches is less light (they are so small that you can ignore them though).
But there is one problem: Simulating realistic reflections is not good for your computer as it could overheat.
The solution: Ambient occlusion (further referred as AO). It's some kind of simplified reflections, but with one significant change: It doesn't reflect, but it tests for closure. If there are objects near the given point, there is less light. This strategy is so close to reality and so much faster that it's used nearly everywhere in CG Industry (but not for human bodies as there are other things like translucency [light shining through the surface]).
It can still be resource-consuming, but luckily current graphics cards render such pictures within 13ms (GTX260 or so, AO only). Ok, it uses another simplified, but still VERY complex technique used (something with normals, depth, depth-dependent blur and some sin, cos and tan and of course MASS of transformations) called 'Screen Space Ambient Occlusion'/SSAO, but it's faster and has similar results and is based on the same technology. The only disadvantage is its imprecision. It doesn't care about objects hidden from view, even if only parts are hidden, it only cares about things visible.
For precise images real AO is used, which sends some rays though time and space (no, this is NOT a sci-fi movie), and if that ray hits something, it gets dark. Precise, cares about anything, can exclude specific objects and so on. But still a problem: Ambient Occlusion can make your pics REALLY dark… So you have to modify the strength, so in most cases AO only darkens about 33-66%, depending on what type of image you want to have. This picture will tell you the effects of AO and realism:
I think I'm talking too much again... So here are our own AO-modified ships (in-game of course, you probably won't really see it... in some parts with strengthened bumps):
Sadly I lost that battle.
Buildings
Looks like we gonna be mapping lots in the coming weeks, lots of props are being made. Only some of you may recognize it.
But map props aren't our only specialty, we also make buildings:
It's a Covie vehicle factory, or at least it will be soon.
May ya all be satisfied
Questions by the community
I don't want to make them anymore. It gives me too many headaches. Ask me directly and avoid spamming our beautiful comments section. Please. I'm currently making a F.A.Q., so there will be a time you will be seeing other's shame, don't worry.
Oh, and if I don't reply you can be sure that you did something wrong. Pray that the Organized Noob Inquisition Section 9 won't come and list you.
Sneak peak
I have been secretly working on a secret project, and it's actually still a secret, so I won't tell you something about the secret. But there's a pic… Right here:
Got excited? I'm not sure when you will be able to touch it with your own mice, but it will be soon enough. And of course it will also be awesome enough for your greedy eyes.
Sandstorm over here
Yes, heard me right. We got some kind of sandstorm over here. If I look outside of the window, I see yellow dust sweeping across the streets. Multiple meters high (multiply with 3 for Americans). I got the feeling it'll be worse... EDIT: Ok, it started to rain. Can't make any pics anymore... EDIT on Sat.: We now have a rainstorm here...
We see us on the battlefield, soldier.
Anh Nhan
The guy not giving you beta access
/end file/