Today, we have a series of special announcements for the community!

APEX 2015, the international tournament phenomenon, is coming up this January 30th - February 1st! Crusade has attended this event for the past two years, and we are proud to announce our third consecutive year coming up! We've been hard at work improving upon the Crusade formula in a variety of ways!
Unfortunately, APEX has asked us not to stream this year with Nintendo sponsoring the event. However, we will be recording all weekend, and we will use the footage to create highlight videos and work on a trailer! Players attending APEX 2015 will get a special opportunity to play the next version of Crusade before it officially releases to the public but, what is this new version? Today, we unveil Crusade v0.9.1!
Content Expansion
Old fan favorite, Classic mode, stadium modes, such as Multi-Man Crusade, and more await!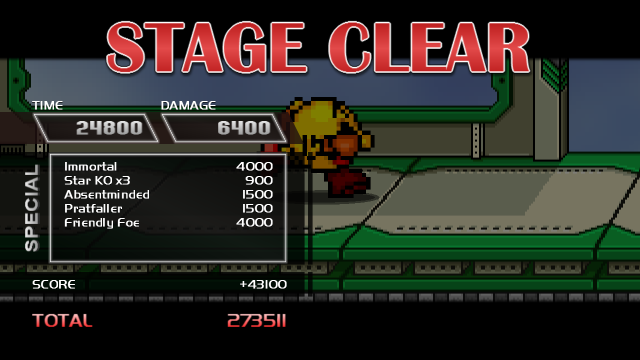 Classic is back!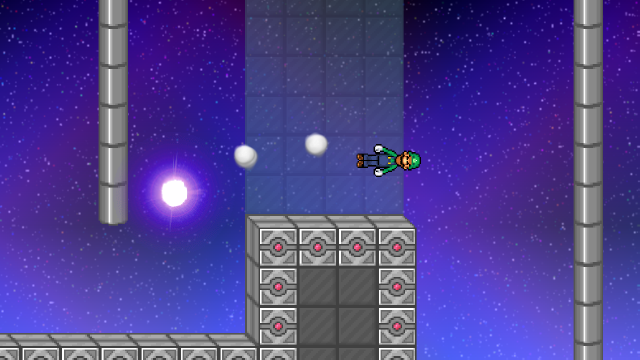 Luigi on his way to the finish!
Many improvements to the Gameplay:
• Improved, more dynamic camera
• Smaller stages that present an environment for more fast-paced bouts
• Upgraded physics
• Balance improvements and adjustments of KO power
• Refined collision detection
• Revamped interactions between items
• ...and more!
Visual Overhaul
A variety of effects have received overhauls, including, but not limited to hit sparks, shields, ledge grabbing, smoke trails. Certain characters have been smoothed out as well!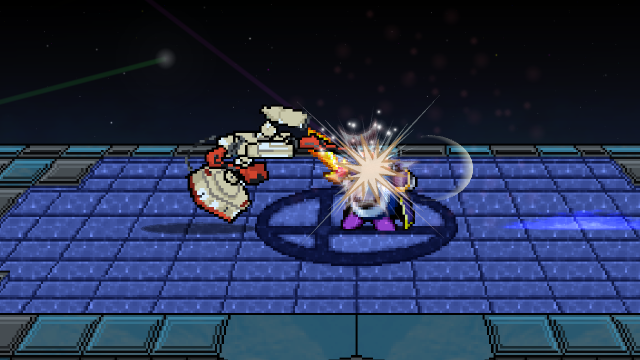 New hit effects!

New shield damage effects!
A.I. Improvements
These guys will really put up a fight now!
---------------------------------------------------------------
Crusade 0.9.1 will release shortly after the APEX weekend! We look forward to meeting fans both old and new while we're there!
In the past, members of the Crusade team have spent quite a large sum of money attending the event for the community. This money has been spent out of pocket in addition to the countless hours spent making this game out of nothing more than a love for the community and game. As the prices to attend APEX rise year by year, it becomes increasingly difficult for us to bring the game we love to this important event. This year, it has become too much for some to handle, and as such we would like to start a crowd-sourcing fundraiser. Crusade is and always will be free to play, this fundraiser is optional!
If you would like to help us lighten the burden of traveling to APEX, please donate here:
If even 10% of our fanbase donates a single dollar, we will be able to cover our expenses entirely! If you choose to donate, here is what your money will be going towards (3 Developers):
- Travel costs: $250
- Hotel costs: $130
- Booth Fee: $130
- Meals: $140
More information on 0.9.1 will be released over the coming weeks, so stay tuned!