Hello BHP fans and guests alike! How about a blog?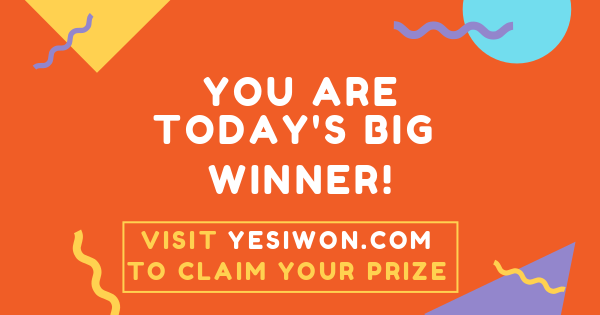 First and foremost, an addition to the staff team.
Welcome and congratulations to our good friend Aprime. He has been brought aboard the team to look at some textures, and we hope to see good progress on his end.

He's even started work on rm5248's launcher GUI.
Testing / Gameplay Developments
In testing news, things are going great! Nodlied has done well in whipping the fresh meat new testers into shape, whilst Pushwall has put their feedback to good use. There is much happening here, and each new build tested brings more improvements. As each session brings more fixes, it also brings more fun!

Of that which I can share:
• Health regeneration has been reworked. As was mentioned in previous blogs, a soldier would fully recover his health with enough time. This has been changed to recovering and capping off at 75% health, rather than the full 100%. Armour remains depleted.
• We have been testing scripts to address issues with the EVA announcer. For over a year, it's been incredibly unresponsive, which has made many attempts at balance testing moot. Bonsai was the worst offender; signal flares were among the many things the EVA failed to report. As much as we dread hearing "Signal flare detected.", it helps to know when a missile is coming! However, thanks to the diligent efforts of jonwil and the rest of the Tiberian Technologies team, this is no longer a concern. With this and many other crippling scripts issues dealt with, we are inching ever closer to a public release.
• A feature long requested by many, maps will now feature a "jukebox" that plays several different music tracks, instead of playing the same one track over and over. As you may remember, Keep Off The Grass uses the Red Alert track Vector... for 35 minutes straight. Now, when it reaches the end of Vector, it randomly switches to another track from the map's list; for KOTG, the list includes Mud, Fogger and Second Hand in addition to the original Vector. Upon reaching the end of one of those tracks, it plays a random other one in the list, and so on and so on. Since every map has its own jukebox comprised of 4-5 tracks, we've been able to squeeze in a lot of Red Alert tracks and original works from Chicajo that previously went unused, as well as a few Tiberian Dawn tracks, so variety is assured for your listening pleasure.
• The field role of the Engineer has been revised for clarity and ease of use. As some may have known, the Golden Wrench was capable of disarming mines within a small radius. Unfortunately, this did not do well in practice and did not see much use outside of Under. Even more so, many players had no knowledge of this. The Engineer's completely arbitrary secondary ability has effectively been scrapped. As compensation, his passive mine detector has been improved vastly. In addition to the original effect of causing nearby mines to emit a beep (with tweaks to better pinpoint the direction their location), it now also reveals the mines on the radar, allowing teammates a much easier time clearing the field. With these changes, there is more importance to the Radar Dome, and more reliability on the Engineer in minesweeping operations. Do note however, that the Engineer now also relies greatly on his teammates in this endeavor, as his only method of clearing mines is his C4. Better bring a vehicle!
• Ever since the autocannon was introduced for the Hind several years ago, it's been a constant source of controversy. In all its iterations, it's been either wildly overpowered against buildings or vehicles or both, or completely useless against anything that's not infantry. Experts agree: the Soviets already have an overdose of splash-damage weaponry and Allied infantry already have a hard enough time surviving in the field as it is. Since the autocannon has proven a pain to balance properly, it's being reverted back to the "bullet hose" weapon that it had prior to Gamma, and retaining the one feature of the autocannon the Soviets actually needed: another way to scare Allied Mechanics, as the Hind's bullets penetrate vehicle armour and slow down the Mechanic's repair rate drastically.
• Homing weapons no longer track infantry, which spells good news for their survival. Longbows, phase tanks and mammoth tanks are basically incapable of sniping infantry from max range now, and are encouraged to use their splash damage instead. However, we are currently running a little experiment with this: since Volkov is part machine, he's still vulnerable to tracking. Fret not, as this is balanced out by him not being super-weak to homing projectiles anymore, just tank shells.
• The team info popup now correctly shows the health of auxiliary buildings (ore silos and refill pads), as well as grouping together duplicate buildings together on the list (pillboxes, turrets, service depots).
Site Updates
In case you missed Catalyst's recent activity:

• BHP TeamSpeak has been moved to another host. Whether or not this affected performance is yet to be determined. But hey! If you want to invite people onto our TeamSpeak, be sure to drop them the address - ts.bluehellproductions.com
• You may have noticed an improvement in the speed of the website.
• Apathbeyond.com no longer directs to our site here. Please use Bluehellproductions.com if you're inviting guests over to visit us!
APB_ICE
While I was writing this blog up, APB_ICE was more than happy to show off a couple of things he has been working on.
Firstly, a destroyed Heavy Tank, which you may see appear on some maps.
Adding on destroyed props, he also brings the destroyed Light Tank.
As an added bonus! See what they look like in-game!
Nice.
Secondly, the new and improved Master Control Terminal! Or should I say, Terminals!
APB_ICE has redesigned the MCT to have a much bulkier design, giving them a more retro feel. You will notice that there are two versions, and with good reason. The full-sized version will be housed within larger/advanced buildings, while the second "mini" version will appear in smaller/less-advanced buildings.
And I believe that concludes this update!
If you haven't already, give us a "Like" on our Facebook page.
Also be sure to check us out on Twitter.
In the next blog, look forward to map enhancements! Rest assured, for we will not leave you blogless for half a year again!
Oh, and I also joined the team as well. Hi!