Welcome to update # 8. It's a big update that adds all kinds of things but very little new content, unfortunately.
1. You can return to Teron now. There isn't much to do there yet as the unfinished quests have been resolved without you (thanks for nothing) and new content will be triggered by the events in Ganezzar, which hasn't been released yet.
So much like Caer-Tor, the new Teron maps (there are two actually, one where the Imperial Guards took over, the other where House Daratan reigns supreme and the town is swarmed with mercenaries) are nothing but a foundation on which new content will be build.
Still, you can walk around, chat with people, admire Antidas' grave, stop in front of crucified Miltiades, meet a mercenary captain who will replace Mercato if you had him killed, and report any bugs and consistency issues (people who should be dead being alive and kicking, etc).
2. We split the Teron map into 3 to improve performance. The old map included the mine and the raiders' camp, which wasn't the best way to handle it. Now Teron, the mine, and the camp are truly separate locations, which - in theory - can cause all kinds of issues but hopefully won't.
We tweaked the mine location a bit, replacing the old tower with something equally Roman but more combat-friendly, plus made it easier to explore it outside of text adventure. Overall, there is less 'teleporting' now.
3. We tweaked Alchemy as per very helpful players' suggestions
Added more reagents to Maadoran and Teron alchemists' inventories
Increased poison damage by 1 point for all levels.
Bombs and liquid fire no longer miss.
Bombs critical chance (knockdown effect) is now 50 - (victim's constitution - 6) x 15.
Alchemy level 9: Black Powder Bomb (Frag) has vsDR 5.
Alchemy level 10: Berserk potion homeostasis gives 3 DR and takes 5 HP at the end of the effect.
Alchemy level 10: Neurostimulant (Eagle Eye) gives 25 THC bonus.
4. Difficulty
As many of you noticed the difficulty takes a nosedive in Maadoran. One of the reason for that is that the metal bonuses greatly increase your offensive and defensive capabilities. Each metal adds 2 points. Whereas in Teron adding 2 points is a good bonus (and iron weapons are harder to find), it's relatively easy to buy high quality gear in Maadoran and increase your damage output and/or DR by 5-7 points, which is too much.
So, the no-name crafted items are removed from trader inventories (if you want them, invest in Crafting). Some of them have been replaced by much more expensive unique items. Coincidentally, each metal now adds only 1 point, so getting your hands on some blue steel will increase your damage/DR by 3 instead of 6.
We also tweaked some stats of unique items to make sure they are consistent with the overall balance.
5. A number of bug fixes and minor improvements.
* * *
As always, thank you for your continuous support and patronage. This update is a stepping stone toward a much larger update which will include 3 new locations, so your feedback and suggestions will be much appreciated.
PS. Some icons and portraits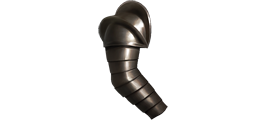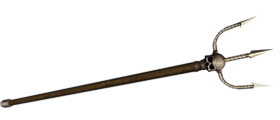 You can kill one of the gladiators to get the trident and buy a new set (a murmillo helmet and manica) from the arena trader.
For more information, videos, and players' impressions, please visit our Steam page: