The fighting ships learned to do antitorpedo maneuver. If the distance allows, the vessel will try to replace a course, leaving aside from rushing torpedoes, but not always it it manages the truth, after all AI isn't so clever as it would be desirable.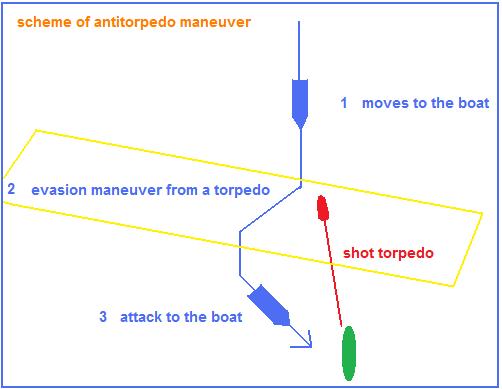 So - now they just like that won't begin to throw deep bombs too. Earlier, they threw out all stock there where they noticed the boat, and you on soft paws already left at this time. The stock came to an end, more they couldn't make anything. Now tactics is a little other. Having noticed the boat, or having determined its place by noise, the enemy moves to a settlement point if contact at approach repeatedly isn't confirmed, dumping by a small series is made. If you simply hid, but didn't leave, damages are provided to you. If you left, you were lucky.
But also the enemy having dumped a small series, finishes bombing. He waits where you are shown again. Thus, the enemy saves a stock and attacks become more better. Now to wait when for the enemy all will remove and become useless, it is necessary well very long moreover them and it is necessary to compel for dumping, constantly opening the position.
So try not to rustle when they nearby and to leave under water even if they it is far, whether and that small, to escape on small to a course it is very difficult, wearisome and long. Your stocks - that aren't infinite, the battery, oxygen.