All the cool kids are now on Kickstarter. Ah, wait a second - we are underdogs, not "cool kids". Nevertheless we have decided to launch our very first Kickstarter, and we believe we have enough to offer to get you interested!
Attention:
All screenshots and videos here were taken from the April prototype that includes the whole world with all settlements. 60% of the buildings and all characters except Omar El-Amin are place-holders with attached behaviour scripts to simulate if the world works the way we imagine it. Of course these place-holders will be replaced with beautiful production-quality assets and the final visual quality and performance will be improved heavily.
Ok, lets again check the facts - these are the core features that will be delivered if we get funded at all:
Open world, "perceived" size ~ 20 square kilometres
800+ buildings, most of them accessible
Vast lethal desert with areas in between
25 main story missions, 30+ side quests
20+ hours storyline gameplay
19th century guns and advanced melee combat system
Additional gameplay like trading, crafting, conquests
Political alignments, shifting alliances and diplomacy
dynamic economy system influenced by the player
RPG skills and customization of character & equipment
All this would be realized in the current LUA / GG framework, with of course far better visuals than we can show here: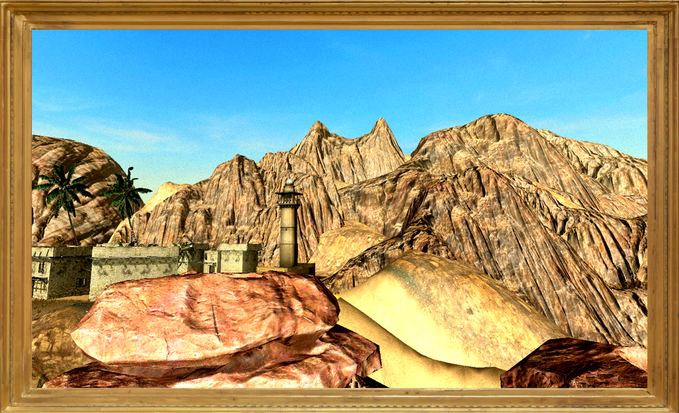 Why?
Simply because we have then the money and therefore the time to put hundreds of additional hours into modelling, texturing and improving the post-processing pipeline. The funding goal of GBP 75.000 (- fees, physical rewards, taxes...) is enough to cover the living costs of the core team, social security insurance for all team members and the security that the lights won´t go out, neither in our office (which is unlikely as we are still selling our older games and have other sources of income at hand), nor in any of the Freelancers home.

However, I accept that you are all looking forward to one very specific stretch goal - the Unreal 4 one. While I am still more happy with the vintage look in our current prototype, I accept that people are stunned by the visuals our Unreal track delivers: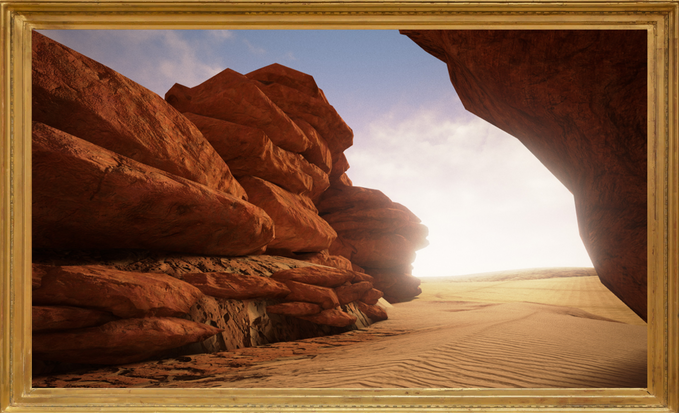 To roll out on this technology, we have set the stretch goal to 250k. This may sound rather high, but we would need at least 3 additional months of full 3D workload to convert our best *.X assets into really good Unreal 4 assets and re-create those who lack the amount of detail you expect when starting an Unreal 4 game. In addition to that, we would need additional firepower in the coding department, as one of our FPE & LUA scripters / coders is not familiar with Blueprints and C.
However, going to Unreal 4 or Source 2 is one of the few ways we could also deliver the game on consoles!
And between the 75k base goal and the 250k Unreal 4 Stretch goal, there are of course several additional stretch goals. Here a best of: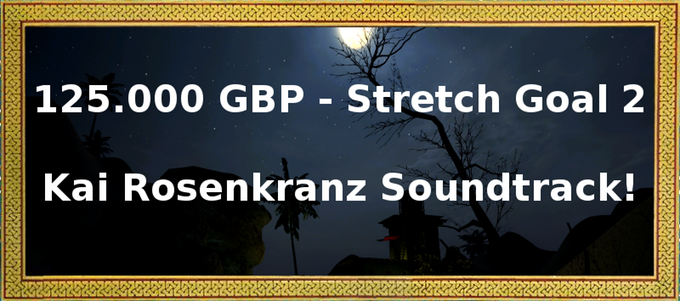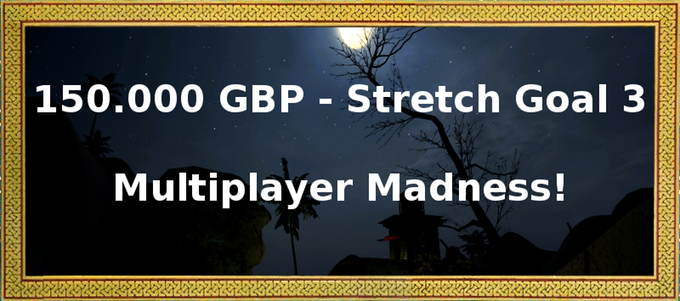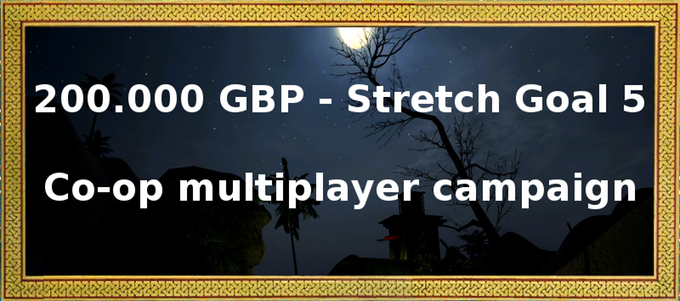 Please take your time, klick this link, read our long descriptions, statements, meet the team and the "celebrities" who have already joined us, understand what this game is about beyond being a game, read about the great rewards we have to offer and support us today. Thank you very much!