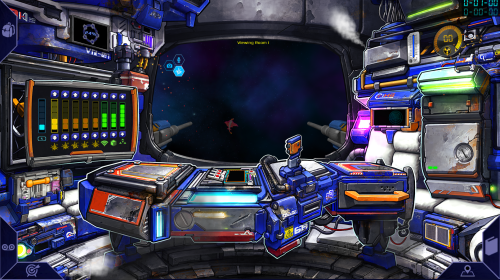 Hey everyone! We've got a brand new creature is fully implemented: the "Spore Mine" (tentacle football). They're really nasty little bastards. Harmless on their own, but if it gets too close to another creature, they'll panic and flail bone spikes in all directions and you risk severe collateral damage. Deadly stuff.
When you see them, you're going to want to prioritize shooting them before something else comes along and ruins your day. We're currently not satisfied with how their tentacles move, so we're going to try to fix that up over the next day or two. Wish us luck!
In other news, we've now got all the achievement art finished and ready to go as well! Super exciting stuff! Another area we'll be tackling is re-animating the introductory cut-scene just to tighten the pacing of some of the beats a little bit.
We're also, sadly, planning to abandon a beast that just isn't working for us. Getting the animation and physics right on the movement for the clawed wyrm is taking us away from bigger priorities, and frankly, no matter what we try, the creature is more silly than terrifying. We're going to replace this with a completely new creature.
Thanks for reading. See you all soon!