The new update for Daddy Long Legs is now finally out on Android.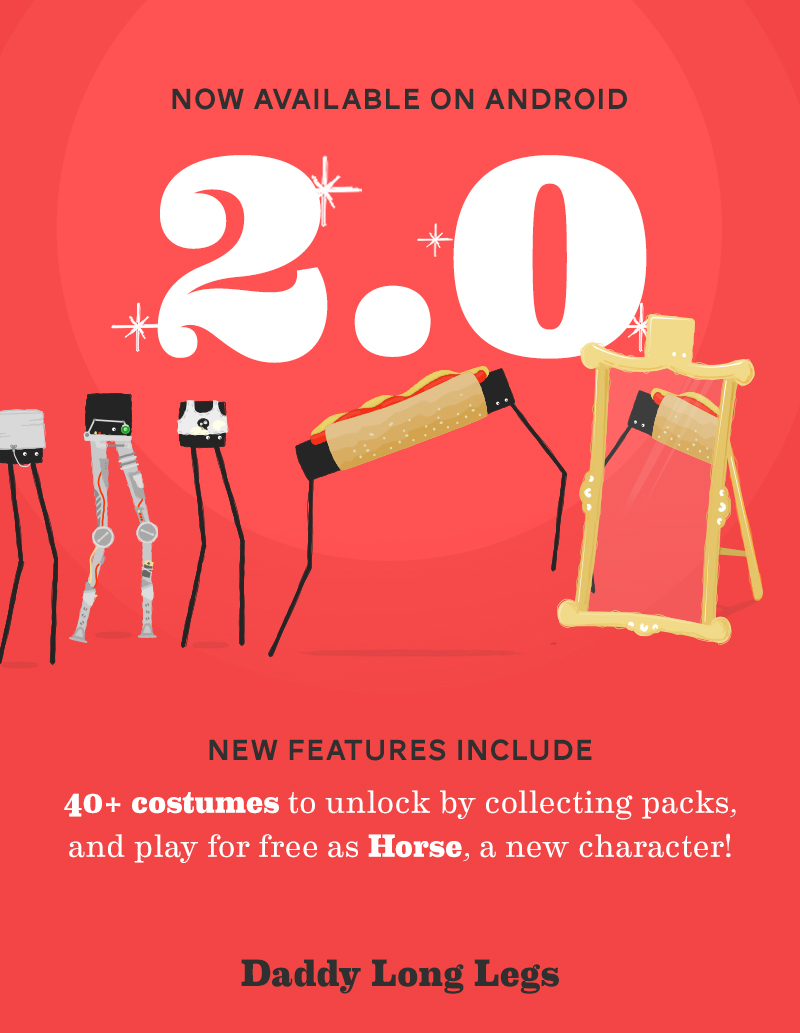 The iOS version is now in Apple's pipeline, and out of our hands. Hoping to see it live before christmas, otherwise we are looking at a release on iOS in the new year.
We are very excited about this update. It's a big update, that adds a lot of progression to the game, which many players have requested. Hence 2.0 version number.
But most importantly, it adds a new character. Horse. Players have already managed to gallop more than 200 meters with this new character. And watching videos on Everyplay (link) with Horse, Daddy and all the new costumes is just awesome.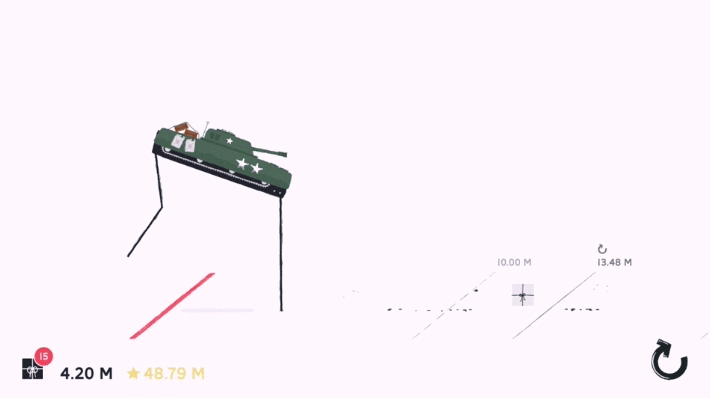 We are still working on small bugs and we will of course keep the game updated. With both new characters and new costumes.
Good Luck and Merry Christmas!