And so, by May 9, Victory Day, I probably won't have time, and to be more precise, I definitely won't have time to finish the original mod. Considering that I'm doing it myself, and coding is done by friends who are simultaneously stirring up their dark deeds in the world of modding. And so, what do we have now? On the 9th, instead of the original TLB, something like an addon will be released. It won't be very big. But I hope I can stretch for 30 minutes.
---
PLOT:
The main character is Leopold Weis, an ordinary private in the German army. Despite the fact that the war ended a long time ago, but Leopold, like other soldiers, are locked in a closed territory where a new Reich was formed. It was not enough, so about a hundred more privates, including Leopold, were transferred to the northern Headquarters of Standartenfuhrer Hans Land, in order to become volunteers for retraining in bio-soldiers. Leopold is tired of all this, and he is wearing his backpack, a cat and taking his machine gun, preparing to escape with a great genocide of his former brethren.
---
And now let's enjoy a new batch of screenshots.
---
1.And so the first thing is the first location. She never looks like what you thought. And if you thought so, then maybe I was inspired by the mod Resident Evil 1 - Roku's cut
because I still can't mong normally do what I planned and it turned out to be a fierce trash.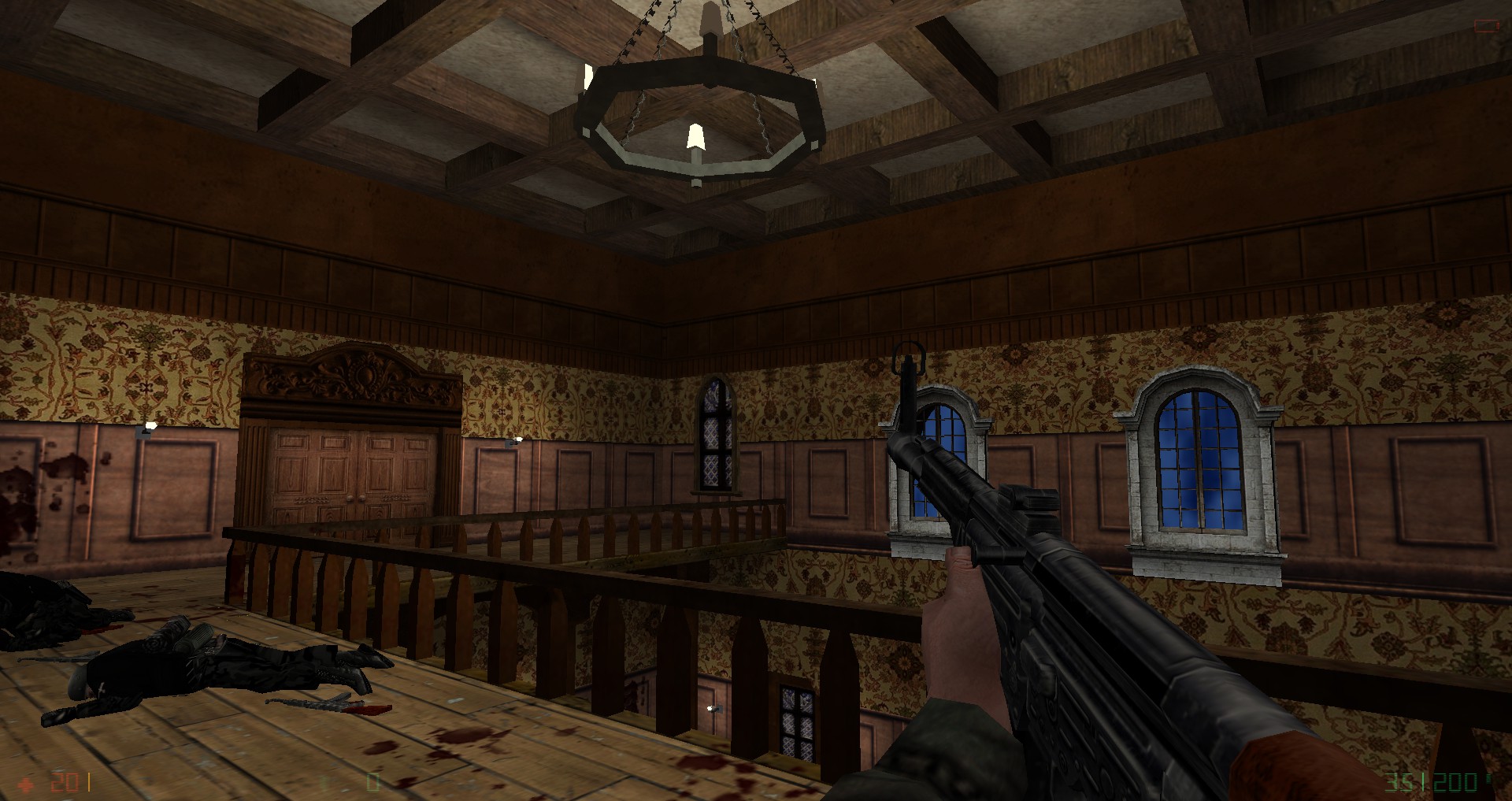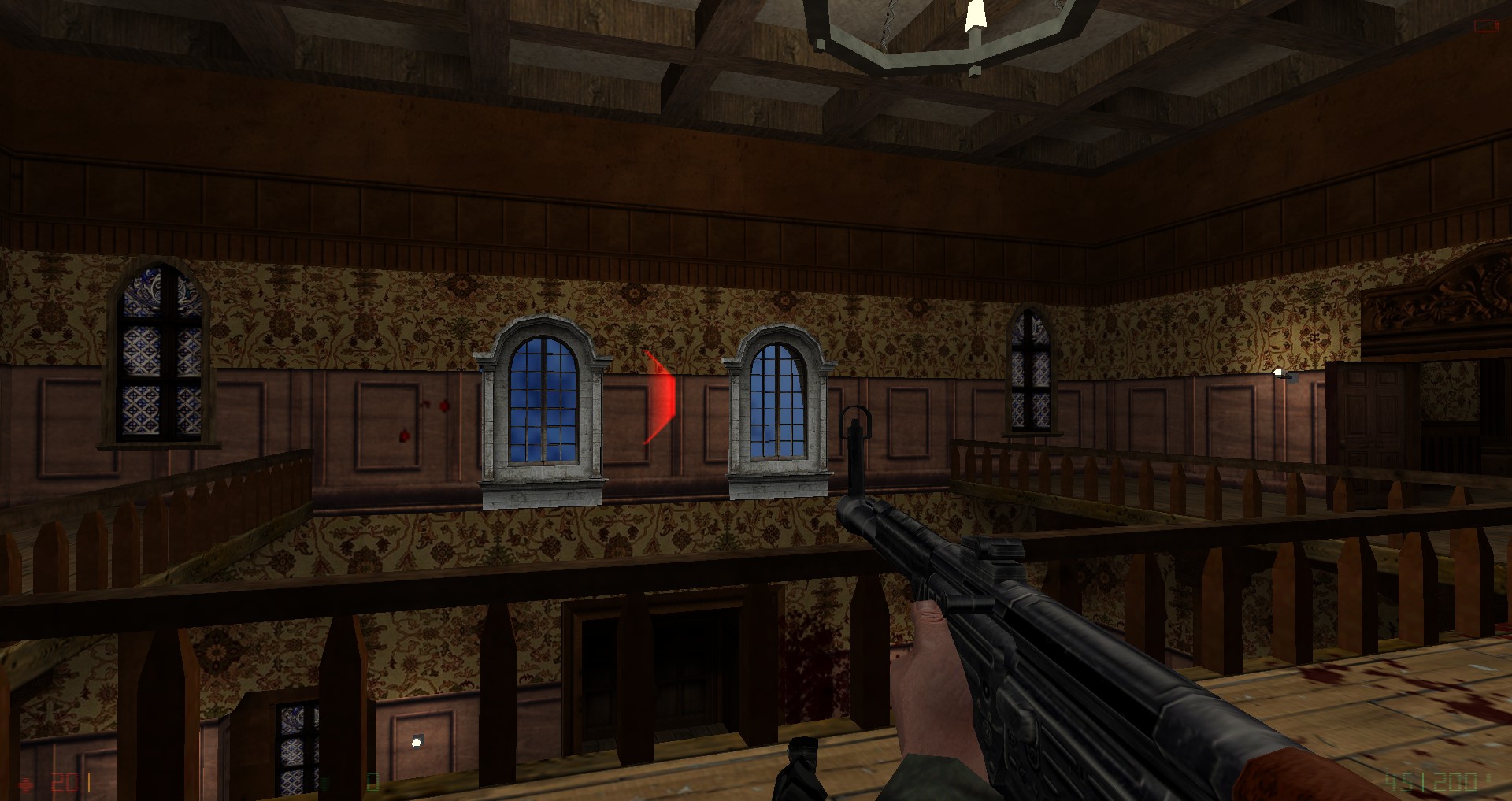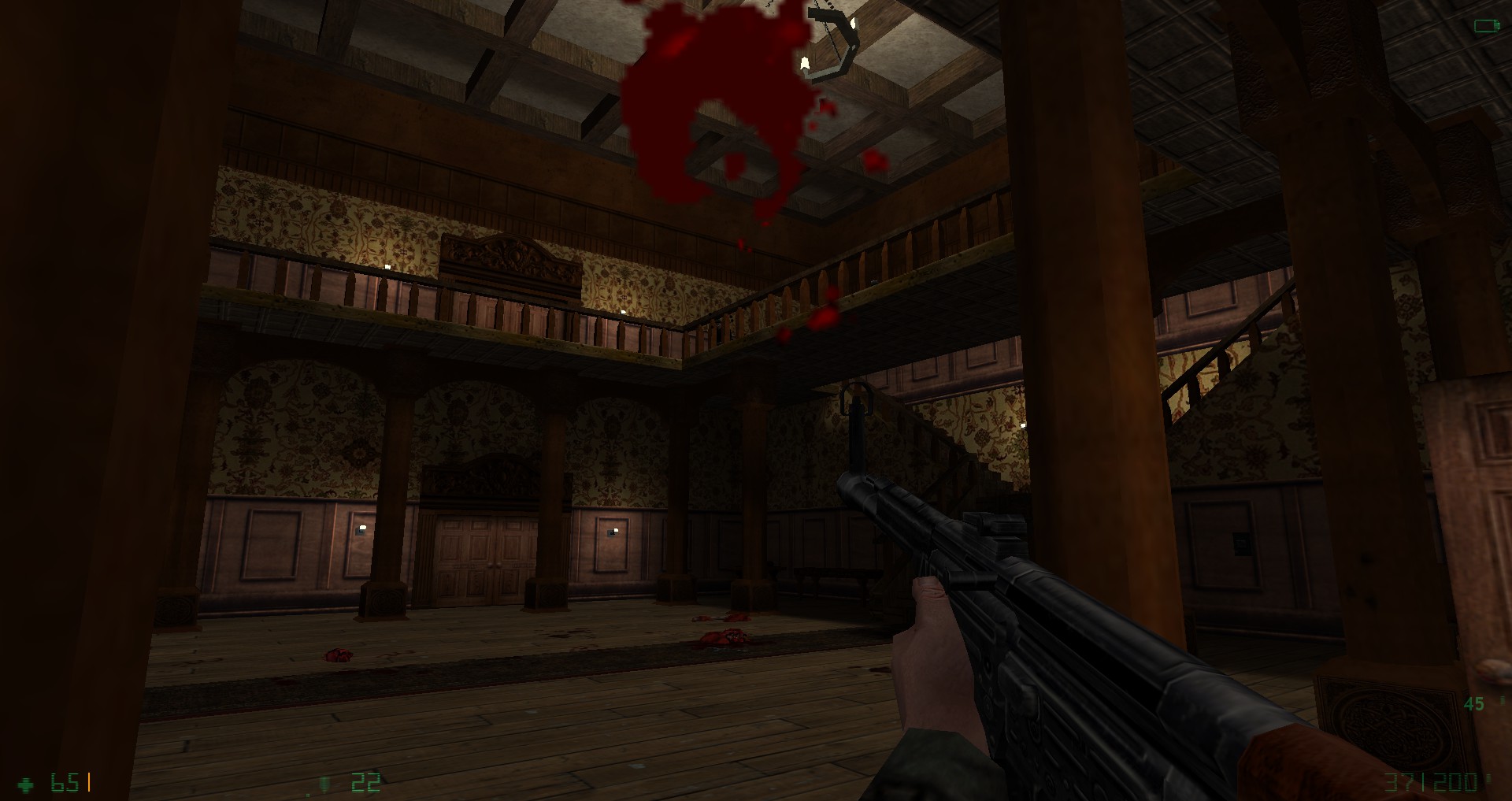 ---
2.In second place is still the same mansion (perhaps it is still about which you thought, but this is not accurate). However, these are corridors.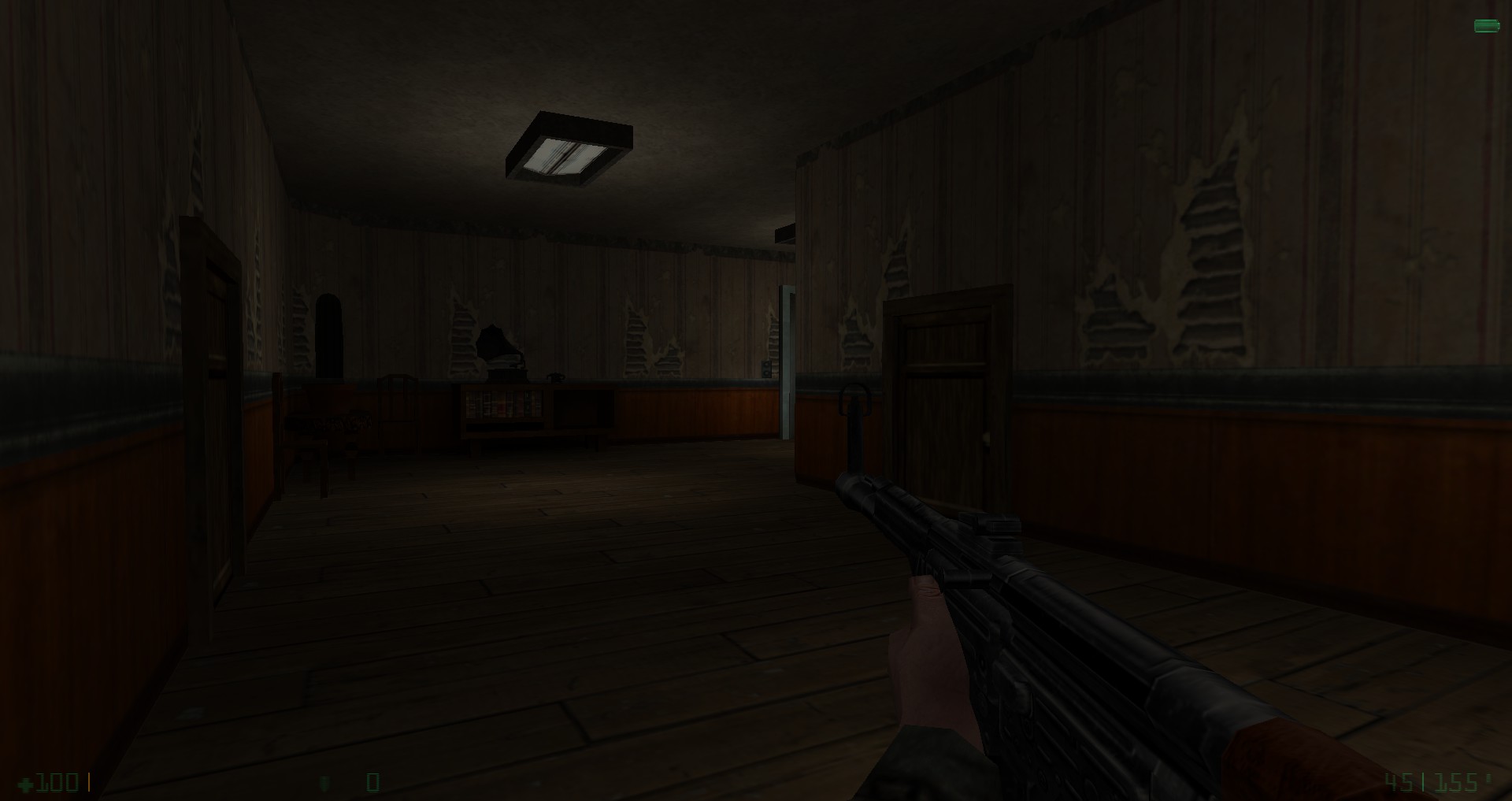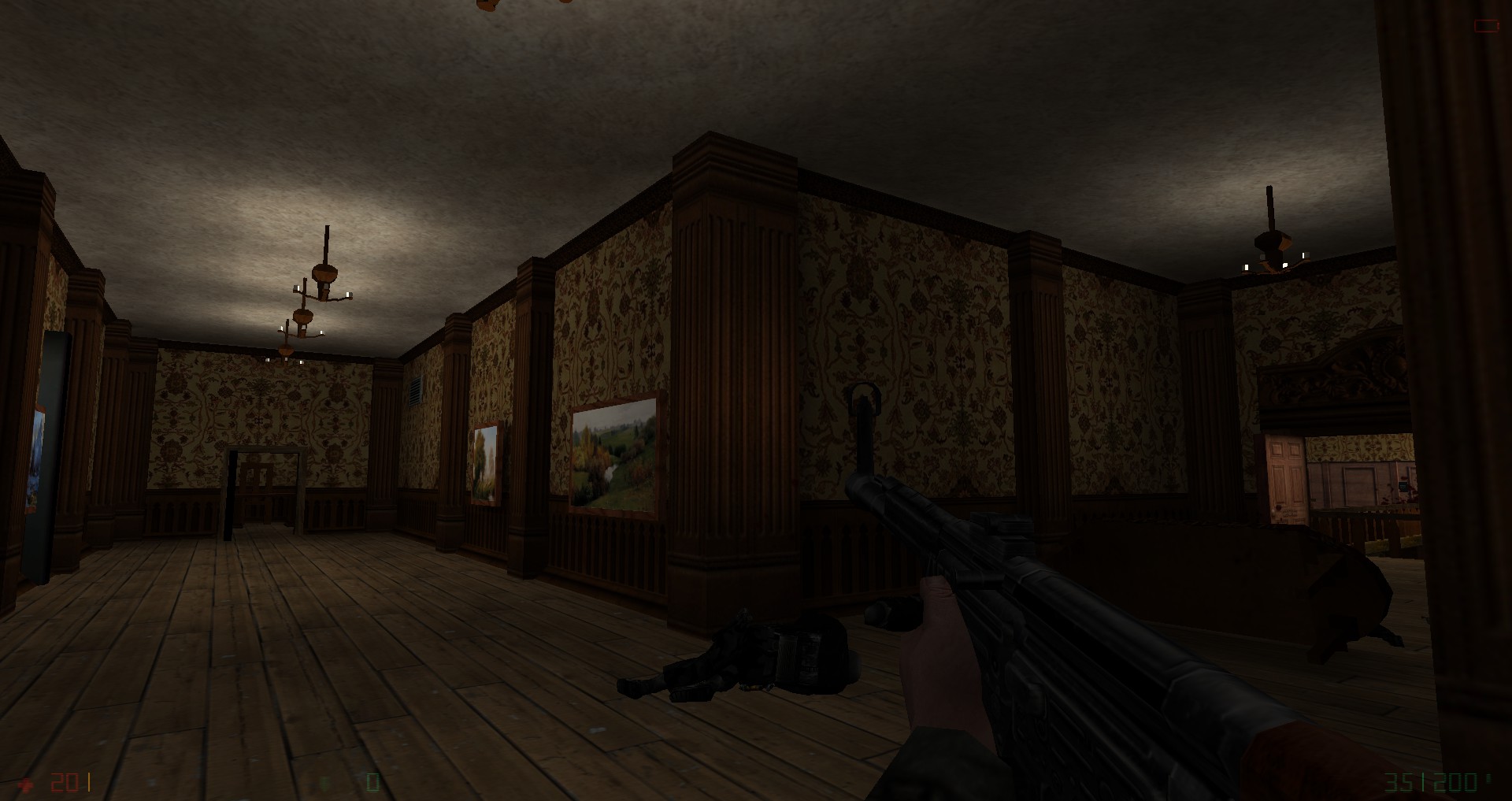 ---
3.Secret Laboratory Z-34
Perhaps the laboratory is somewhat similar to the same laboratory from RTCW, and I have never denied that I am inspired by maps from there. And perhaps the mapping is partially similar. In any case, any coincidence is partial to preserve the overall entourage.