Hello followers and old friends
Welcome to a milestone in our modding experience. What you will read below is the conclusion of a culmination of events that has been happening probably for some years now. You can probably already see there is a massive change here so let's get to it.
The Ridder Clan Mod
The Ridder Clan Mod is dead and, let's be real, it has been like that for some time. There has been progress, ideas and determination involved, but in the end, the idea of what it was supposed to be has been lost. But we are not here to grieve for it, instead we should cherish what it was and bring it some well-deserved merits.

What does this mean?
You have already seen some... changes, so before you get very confused, let me start explaining it in a very famous quote: "One stage of your journey is over, another begins.". New team, new focus, new mod!

New team
I would prefer not to let all my ideas and content I have been brewing for this mod turn into dust . I am still determined for those ideas to see the light of day in one shape or another. Luckily I have managed to surround myself with people that are willing to help me see these ideas, this vision, transform into reality. So we forged a new small team to continue this legacy.

New focus
At one point it was pretty clear, for me, and for some of the fans, that I had a clearly focused vision in regards to the mod, and that vision was not what the mod was about 8 years or so ago. Obviously, this was due to my preference to work only on content I wanted to see in the mod, in this certain case, the elves. So I fully embraced this vision, that this is probably the only thing the mod will be about from now on.

New mod : Wars of the Firstborn based on Ridder Clan Mod
So comes the Wars of the Firstborn, a new mod based on Ridder Clan Mod that will be focused just on elves. The mod will be a continuation of the V3.02 of the Ridder Clan which means it will contain all previous content shown in that release, notably the High-elves. This means that for the time being all new factions will be elven-focused.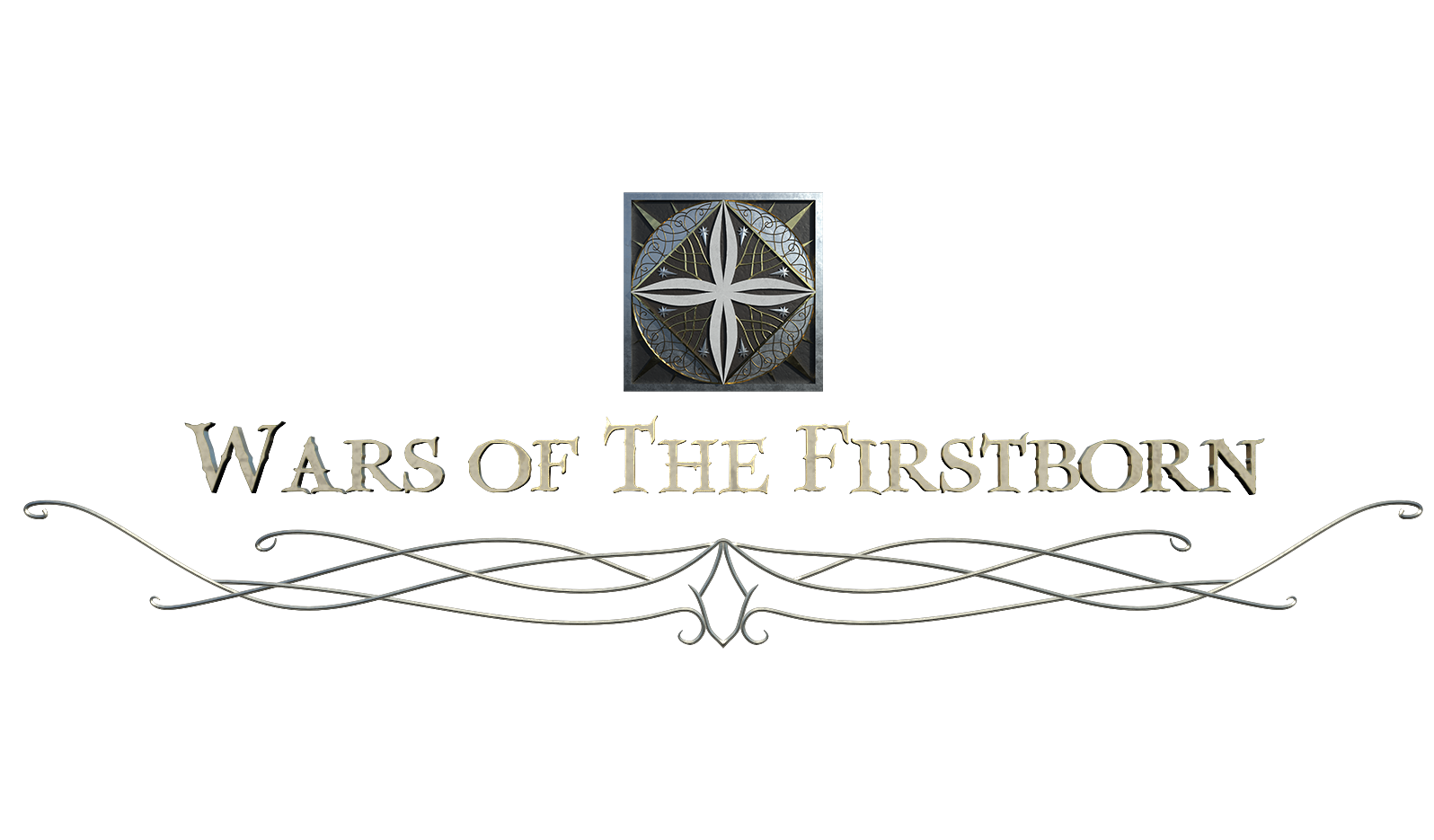 What will happen with the other factions?
The fact that the focus will be on the elves does not mean the other factions will be ignored. The vanilla factions will be kept with several modifications; most notably we will reintroduce the Dwarves and also keep Rohan as a sub-faction of Men.

We are experimenting with the faction plans for the currently developed Mirkwood faction in order to create a new system upon which the factions will be based on. Of course, this means until this system is implemented to the vanilla factions, there will be an imbalance. After all, the RC MOD was always a mod that experimented many aspects of the game so i kindly ask of you to be patient and bear with us as we work tirelessly to improve upon it.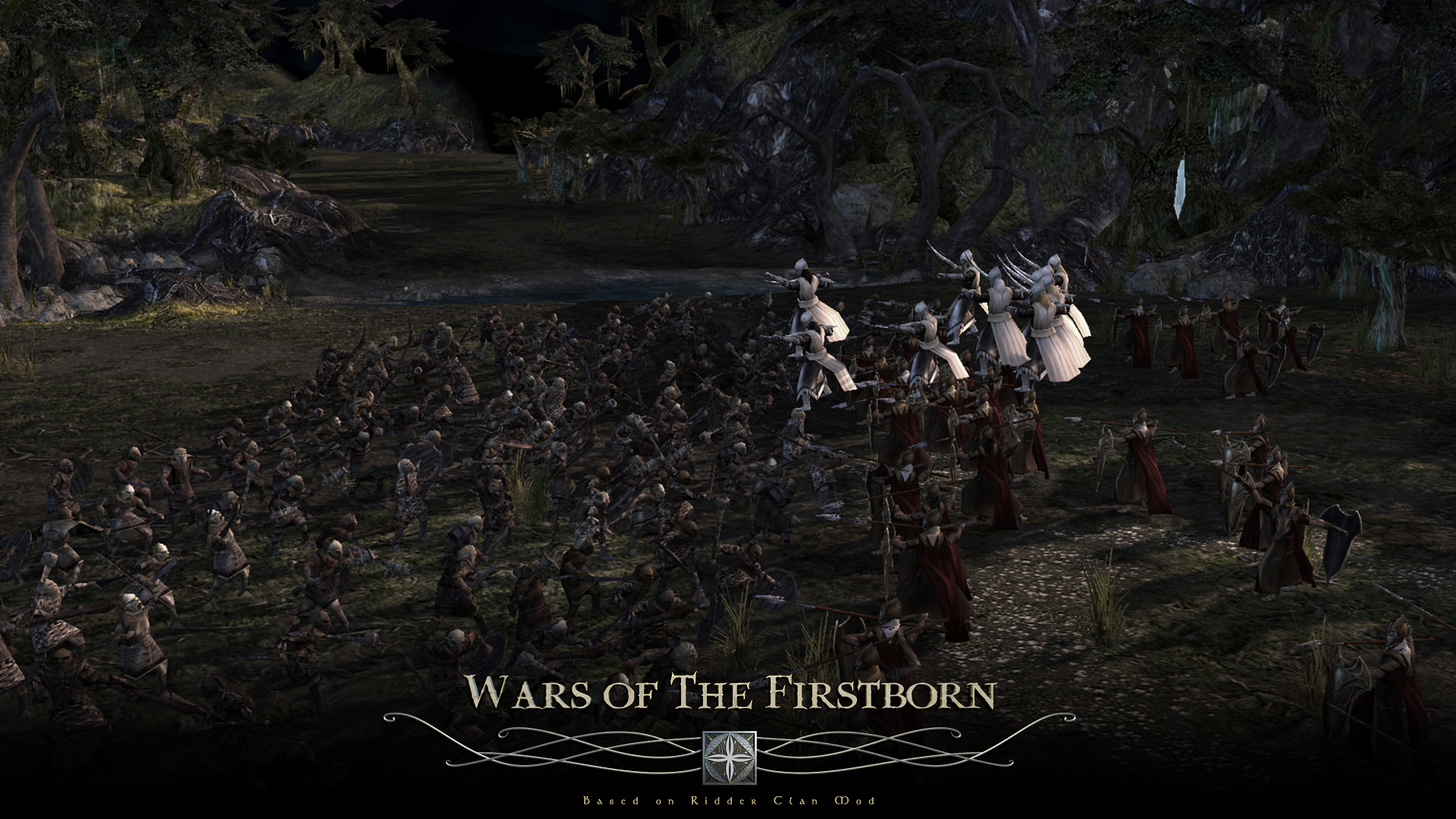 Previous content
Content shown in the previous news made by NewErr, but not implemented yet in the mod will also be added into the Wars of the Firstborn mod.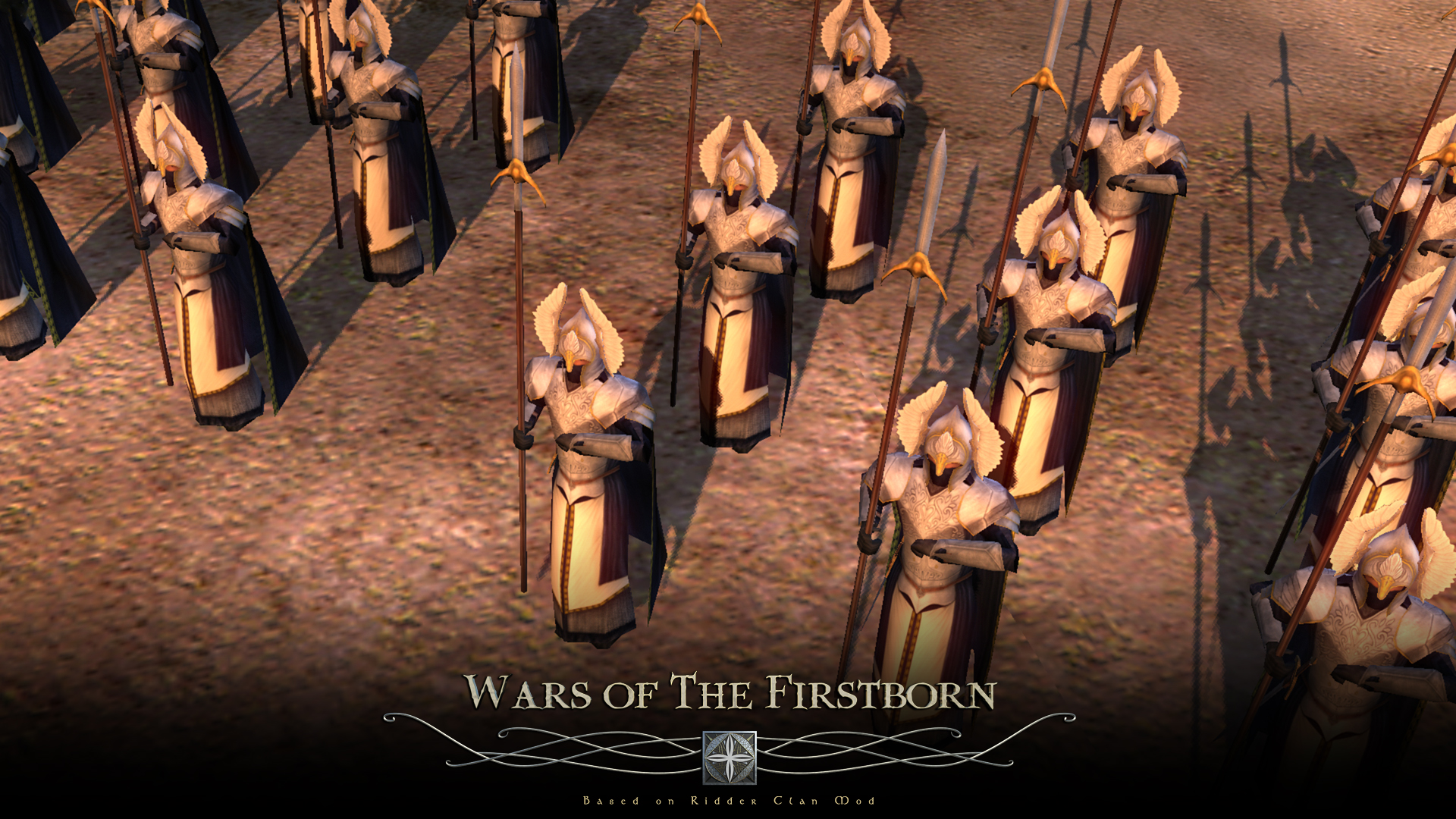 Support
While Wars of the Firstborn mod is active we will continue to also support the V3.02 and V2.00 versions of the RC MOD.

Important features
The shift in focus will not be the only thing affected by this transition to Wars of the Firstborn. The team reviewed the current features of the RC MOD. Here are the conclusions we reached:

The Voting System
Will be kept in the new mod and will be fine-tuned as releases go by. Also this system will be implemented on all the mod's maps.

The BFME1 Mode
We will also keep the beloved BFME1 mode which will be implemented for all new and current factions of the mod. Furthermore we will work on the AI for this so players can have a smooth single player experience. The first release might have a basic-level AI but it will be improved in time.

Create-A-Character System
With a heavy heart I must say this system has been discontinued and will be reverted to vanilla in Wars of the Firstborn. I am fully aware that this was a very beloved feature of the mod for many fans. Sadly, since Ridder Geel was the only one working on this system and he is no longer in the active modding community, there is no one present to continue his work. Unless you manage to convince RG to come back, this feature will probably never be worked on.
A new beginning
There will be many changes coming around and it will take some time, but we sincerely hope this change of pace will be to everyone's benefit. We will also keep the same pages we had for RC MOD and the same discord server. However we might rename the pages/server. Thank you for taking the time to read this and thank you for supporting all of this though all these years.
Excited and have a lot of questions? Find our discord server now!





We are still looking for an intermediate coder to fill up our ranks. If you are interested, contact us.


Sincerely,
NewErr and the Wars of the Firstborn team