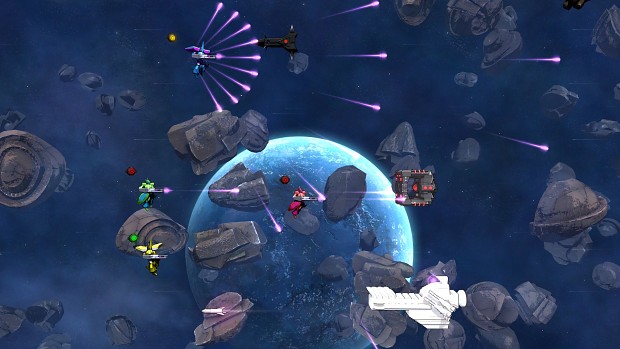 Hi all!
We are super excited to announce our upcoming game Stardust Galaxy Warriors worldwide today.
I'm Minna, the producer and project manager of our game Stardust Galaxy Warriors and will be mostly updating this blog on news about our game. In the following days i'll be providing some sneak peeks into our past 6 weeks where we have been creating our pre-alpha to announce to all of you.
We are eight people from Tampere, Finland, working on our first publishable title together. Stardust Galaxy Warriors is meant to be a fun, engaging couch co-op for you to enjoy by yourself or with friends - with two different game modes and a lot of settings to customize.
Most important, the trailer:
and our social media links: Facebook
Today it's all about the hype. Be back to share more in-depth stuff about our project!
- Minna