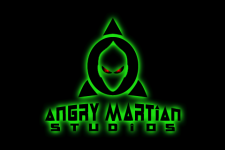 We here at Angry Martian Studios (AMS) is proud to present our first original IP and game for the iPhone & iPod Touch. Ronin is an innovative title that features intense action and combat with a beautiful art style never seen before the Apple devices. Set in Feudal Japan when samurais and ninjas still roamed the lands, Ronin immerses you into a warrior's journey to defy an evil empire and save the land from total annihilation.
Ronin features:
- 14 different weapons
- Sub-weapons
- RPG style leveling
- Challenging enemies
- Stamina bar
- Over 40 levels of intense combat
- Watercolor art style and graphics
- Multiple environments
- Parallax side-scrolling
Ronin is currently still in production as we will keep you updated as the game develops. We are also working on another innovative and original iPhone & iPod Touch game at the moment. Stay tuned for future updates on Ronin the Samurai right here on ModDB. Feel free to check us out at on of the following links.
---