Curse of Yendor is a classical rogue-like with modern gameplay, focusing on tactical combat, mini-quests, and terrain deformation.
Features:
Explore vast procedural dungeons, forests, swamps, and towers
Dig through walls, burn trees, freeze rivers, and cause earthquakes
Defeat hordes of powerful monsters
Complete mini-quests on each floor to gain permanent rewards
Solve puzzles to unlock unique artifacts
Enjoy total support for keyboard and mouse control
Experience deep tactical combat with complex vulnerabilities and resistances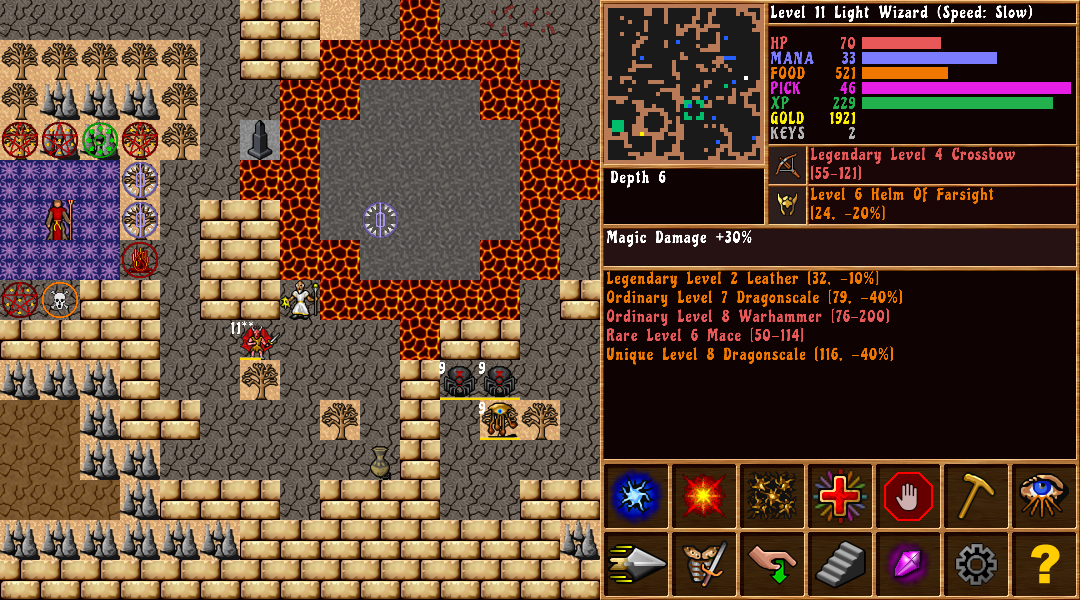 The game is feature-complete and bug-free, after long development and public beta cycles.
It is available now on itch.io , Google Play, Amazon, and the Steam Greenlight campaign has just started!