I wanted to show off the latest game I am working on. It is a game show based on Hangman, so it is similar to that famous game show based on Hangman. There are some differences though, some just to be unique and others to help make the VR experience more immersive and allow for full voice acting.

The biggest difference is that you actually get hangman pieces if you miss a letter, or land on the hangman piece in the spinner. When your hangman is full, you lose 25% of your money. You also don't have to buy vowels, but you are given a limited number of them. You can get extras by landing on a vowel piece in the spinner.

Solving the puzzle is also different. There is no practical way to do that with voice acting, and I thought that reading some text and not others would break immersion. Instead, when you think you know the answer to the puzzle you challenge the others to a sudden death round. In this round, you'll guess letters until you get one wrong. The other players keep guessing until you get one wrong as well, but get a hangman piece for each incorrect answer. This also helps solve the problem I had with the hangman pieces not filling up fast enough to be a factor in game play.

A pretty cool feature that I think will really aid in immersion is that users of Windows 10 can use voice recognition to play the game. The computer isn't good enough to recognize individual letters, so you'll have to use the military spelling alphabet, but there will be a cheat sheet on the screen to make that easy. This slight inconvenience also gave me a reason to make the crowd members military. That was a big help because the idea of creating a significant number of different outfits to make the crowd look unique was daunting for a single person.

Unity's Enlighten has been a big help in the game, allowing all of the screens to actually cast light in a realistic way. So, for example, if you look at the back wall in VR mode, you'll see the subtle light changes as the the Jumbotron display changes.

I've included some screenshots below. First of the VR mode, and then of the non-VR mode. The VR screenshots are simulated right now. I do have an OSVR and have tested it in that, but not since I made some changes. Proper screenshots will be coming once I've got everything adjusted the way I want it and can get back to the headset.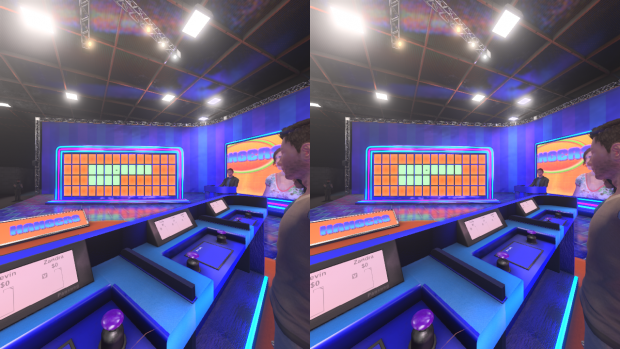 You can see the nose of the player avatar showing up ever so slightly because the cameras aren't adjusted right. The Plawius SSR works pretty nicely in VR, but there is some annoying flickering that I had hoped temperol AA would solve. So far it's made it better, but not eliminated it. So I may have to either remove that, or set it as an option for people who don't mind the flicker. Or maybe I can edit the effect to just tone it down a little. I dunno. That's something to worry about when things are more complete than they are now.

Of course, it will be playable in non-VR mode as well. Screenshots of that are below: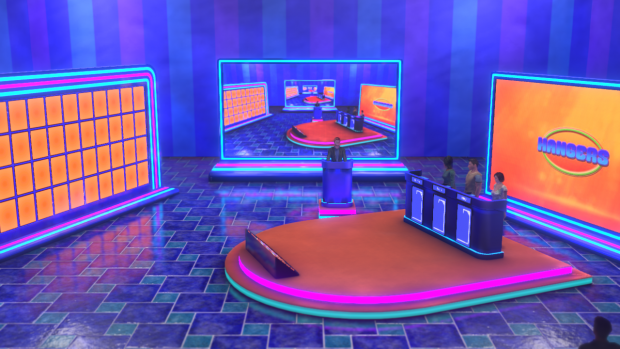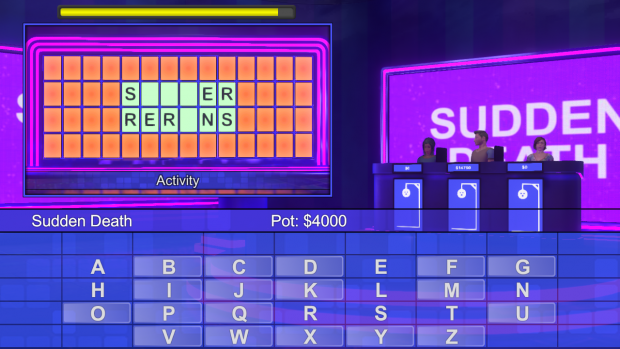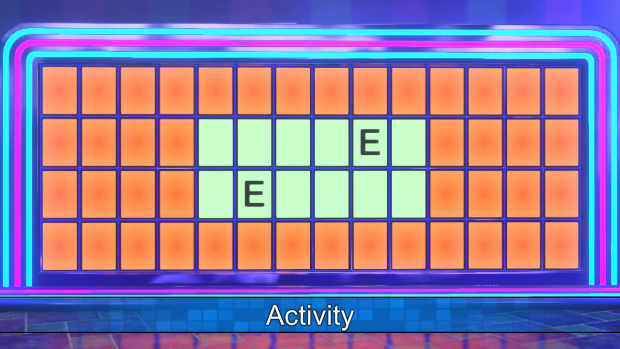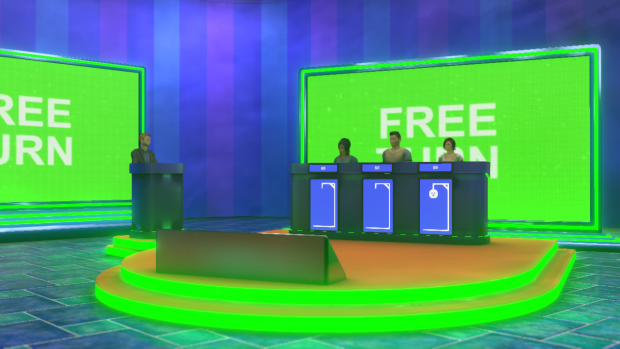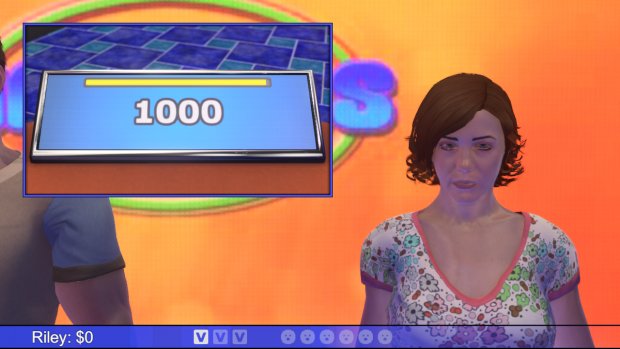 All of the shots in the 2D version are represented by actual cameras (seen offstage) in the VR version, and the Jumbotron in the back updates according to which cameras is selected. It isn't always an exact match to the 2D version, as that is more of a closed circuit kinda feed for the audience to look at. It is kinda cool to see your avatar on the Jumbotron moving their head as you do though.

Feedback would be greatly appreciated, as I'll be relying on a Kickstarter to get more commercially accepted VR headsets and help me work on it full time until it is finished and you really need to put your best foot forward with those.