ANNOUNCEMENT: Dear Fellow community members, Let me introduce you to Alcester Village, A sizable town expansion mod for The elder scrolls V Skyrim. based off a real-life medieval village in England.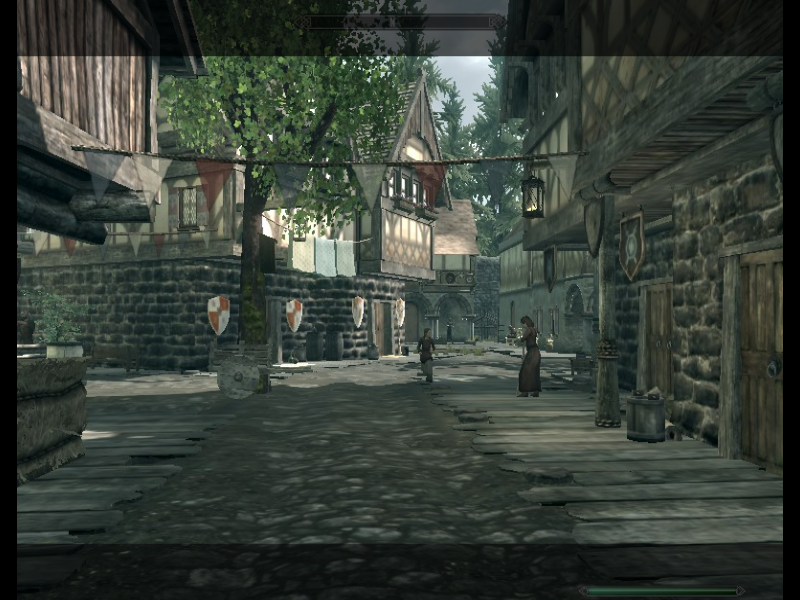 For the past two years, I have been hard at work trying to recreate a medieval style village within Skyrim and with the help of some very good mod resources and lots of coffee I am very near completion.
----------------------------------------------------------------------------------------------------------------------------------
Alcester Village located on a small island just north-east of main land Skyrim. Home to the Alcester Goods company which until recently produced and sold its goods all across Skyrim but has recently been taken over by Empire due to the civil war.
- Some key features include -
⦁ Complete sizable village within its own world space (Roughly the size of Riften)
⦁ Custom models and textures
⦁ Fully Voiced NPCs
⦁ A mysterious disappearance to solve.
⦁ Easter egg hunt.
⦁ A working crime system.
⦁ Player House with a quest to obtain.
⦁ Unique weapons and items.
⦁ Detailed lore and backstory to the village.
- History and backstory of village -
Alcester started life as a small farming village but began to expand into what it is today once Edward Sarvet took control and named himself Jarl. Edward then proceeded to forcibly take land from the farming families to sell on to the new wealthy settlers who wanted to take advantage of the cheap workforce and make a profit from newly emerging trade deals.
During the Great War two Alcester delivery ships on route to Solitude was mistaken for imperial ships was destroyed by the Thalmor as a result the economy in Alcester was shattered and plummeted the village into a deep recession, The new appointed Jarl Drayton Sarvet reached out to the empire for help which in turn sent Lord Benyard Stannis a wealthy ranking officer from the east empire company who bought out the village and created the Alcester goods company which acted as a sub company for the East Empire.
While the takeover made the nobles wealthier it was the poorer citizens of the village who felt the burdens of the deal, having their land sold from underneath them and being forced to work for very little money whilst being heavily taxed. Now there is clear divided between the rich and the poor.
Not long after the civil war began in Skyrim the imperial legion took direct control of the village and the goods company knowing it would be a great loss if it was to fall into the hands of the Stormcloaks. Now the workers are forced to produce weapons, food and clothes for the empire.