Hey everyone,
We are very happy to make an announcement today: our first teaser trailer. Also, we are happy to tell that we are working together with tinyBuild, the publisher behind many nice titles, like Punch Club, SpeedRunners, Party Hard, Hello Neighbor and many more.
Enjoy our first teaser...
GRAPHICS and PERFORMANCE
First of all, what are the major changes since our last post (on our Blog and IndieDB): graphic system and pathfinding. Yes, we increased the performance and the quality of both as you can see in the screenshot below.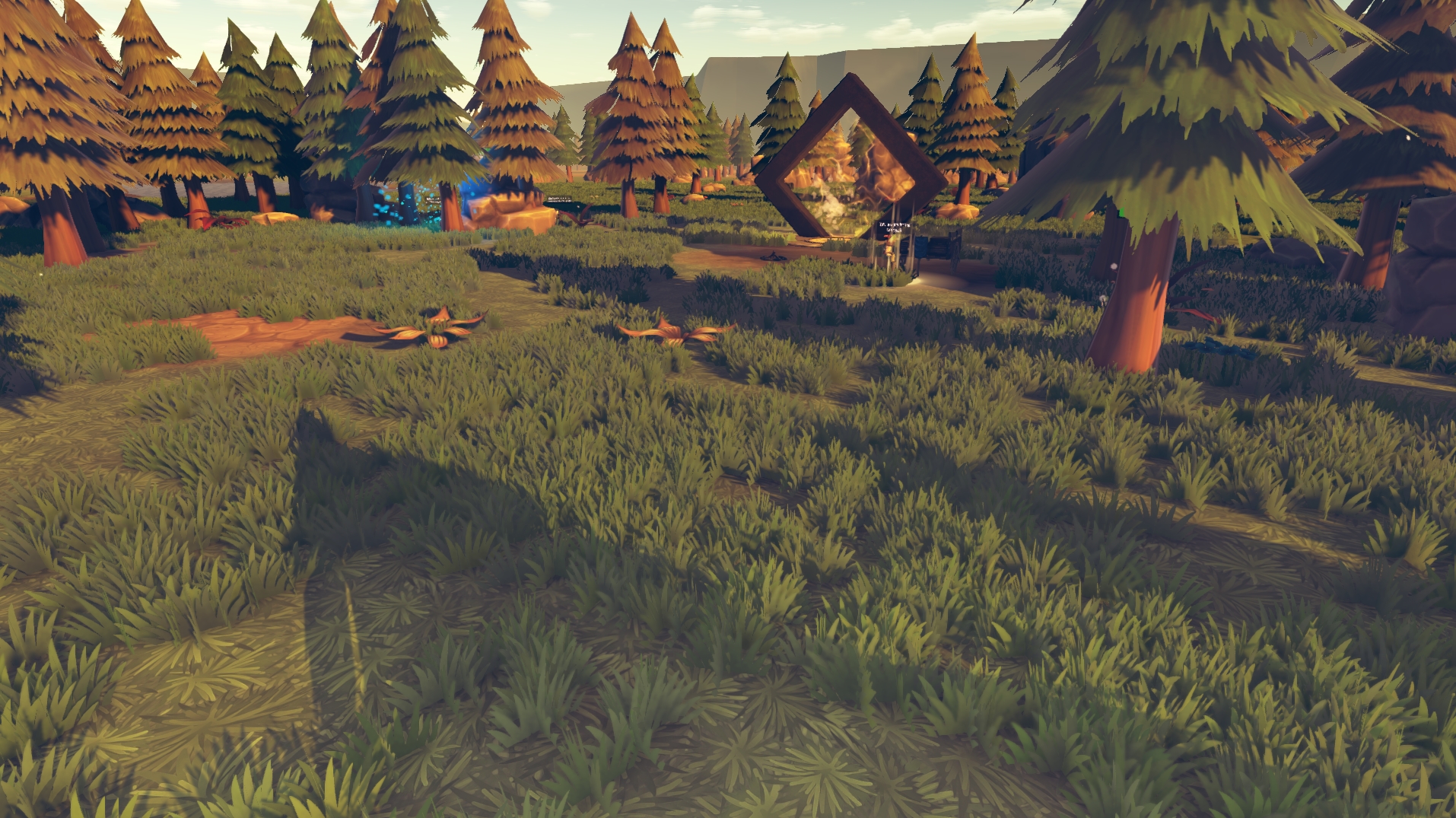 Our grass system and the terrain were re-worked from scratch and now we have a better performance and it is more beautiful as ever. Not only that, we could make it easier for the pathfinding system to work with all characters.
WEATHER EVENTS
Weather now impacts the map and your workers. If you don't have enough resources, like clothes (there are different types of clothes) and food (many different types of meals), they will die or kill themselves because they will be too unhappy to continue. Rain and snow will be part of your month and you will need to handle it. The good news is that you can change the "rate" and "how often" this can happen when you start a new community on your profile.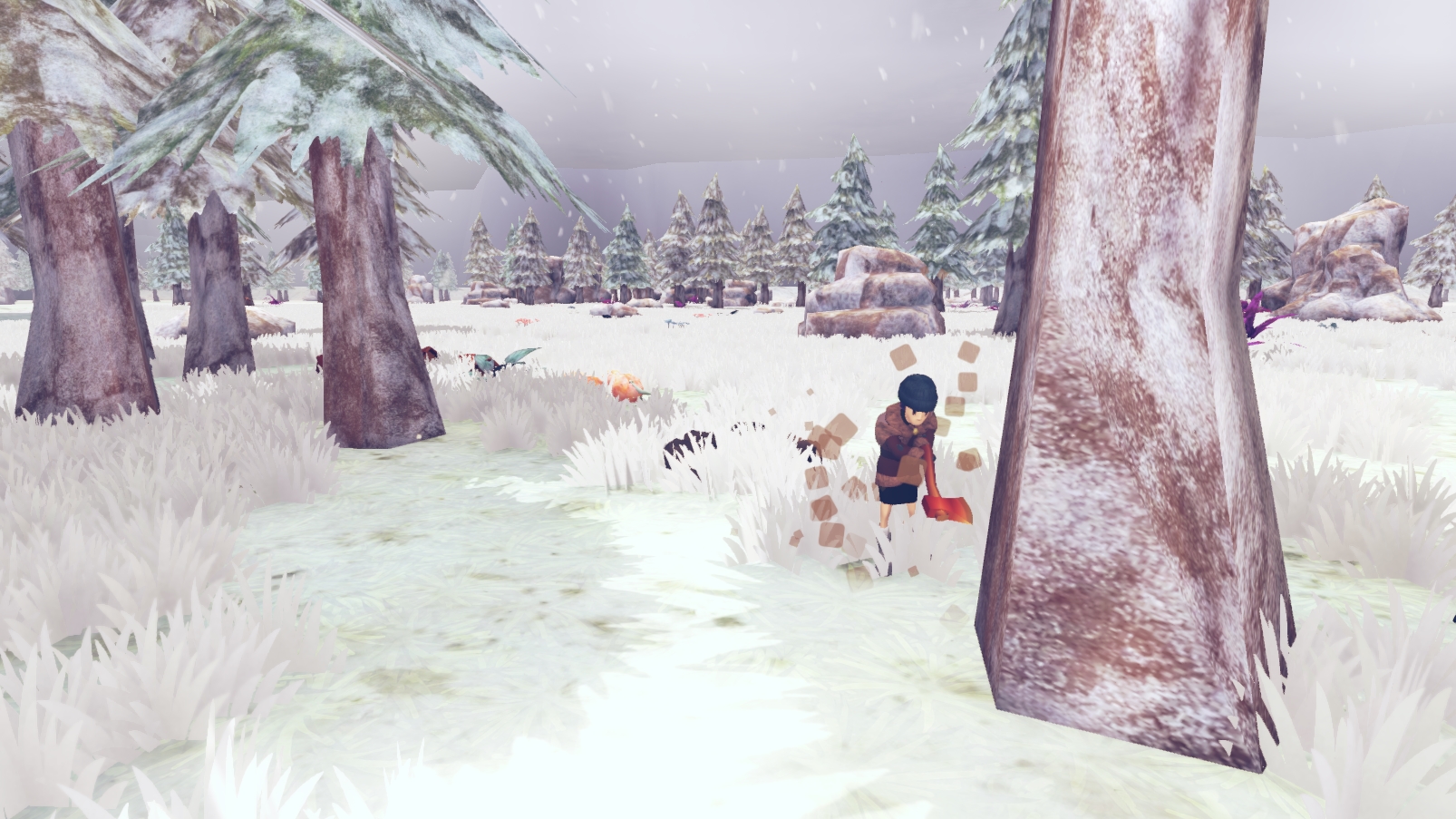 GOALS and CONTRACTS
During your community building you can receive contracts from any other creature race. It is up to you to accept or not. Contracts has only consequences when you complete it or failed, not if you just refuse to take it. This is a really good way to make Surplus and increase relationships with other creatures. It will be impossible to please everyone (they don't have great relationships with each other) so, again, you will be the one that will have to manage it.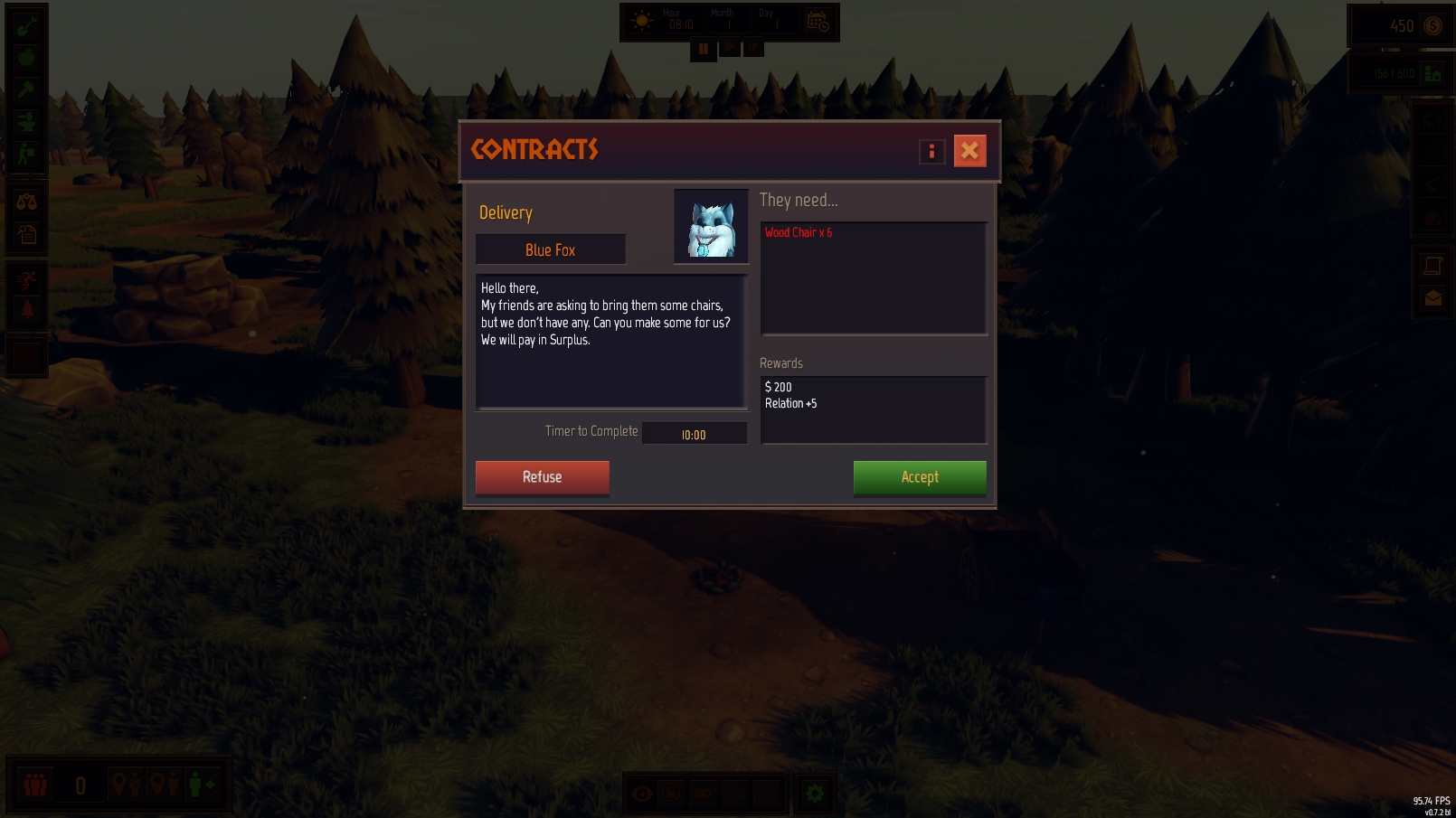 Your Goal as a manager is to complete the tasks given by your contractor, the Community INC company. If you complete it, you will be promoted and can sell the village for a good value. But you can sell it whenever you want, the amount of Surplus that you receive to start a new community will depends on how many goals you completed, plus the amount of Surplus you have stocked for the current village. It may sounds complicated, but it is very simple, really.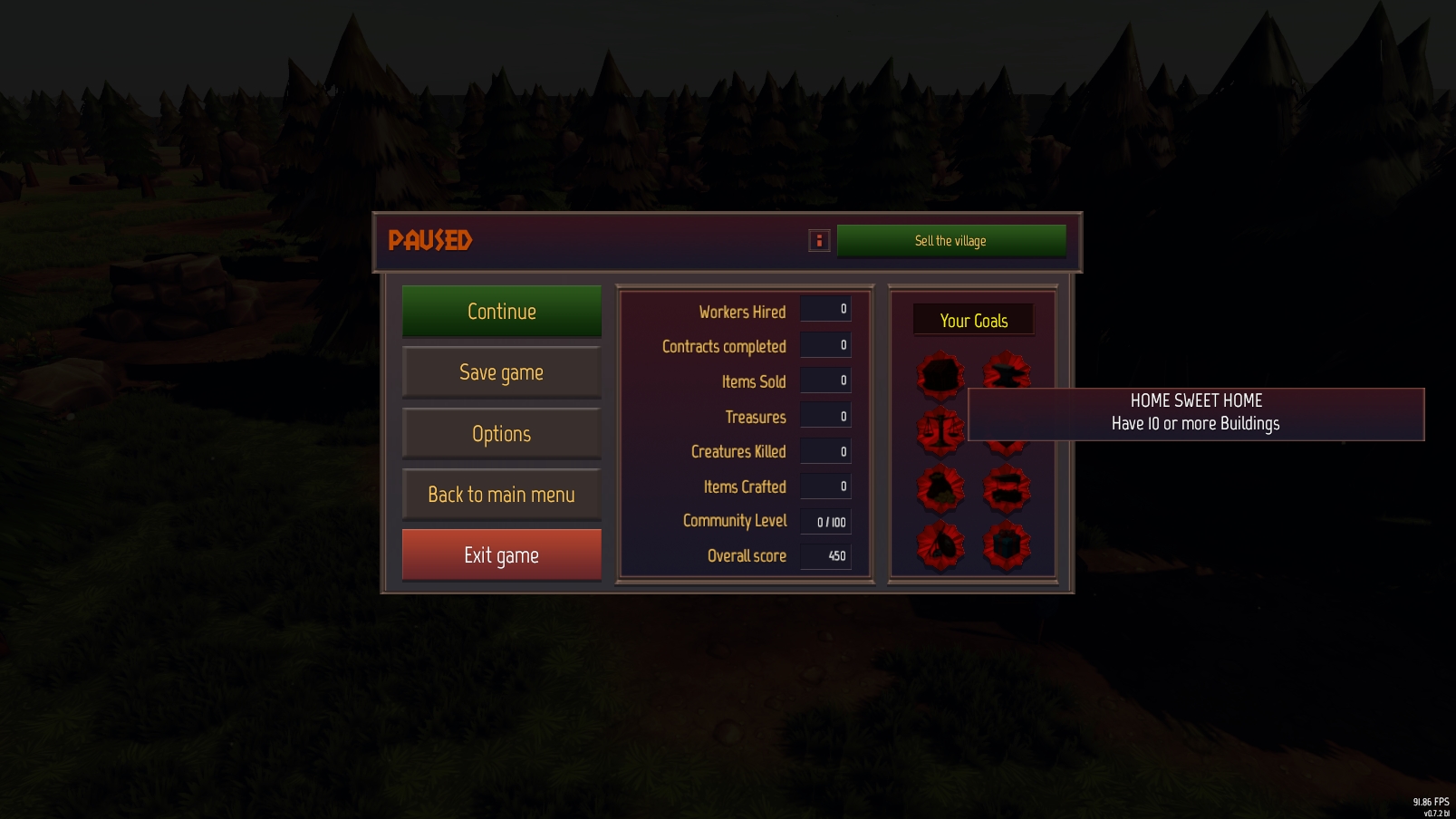 TUTORIALS
We now have tutorials inside the game which will help you to understand the concepts of the village and how to handle your community. It is divided in three steps, you will get it very fast :)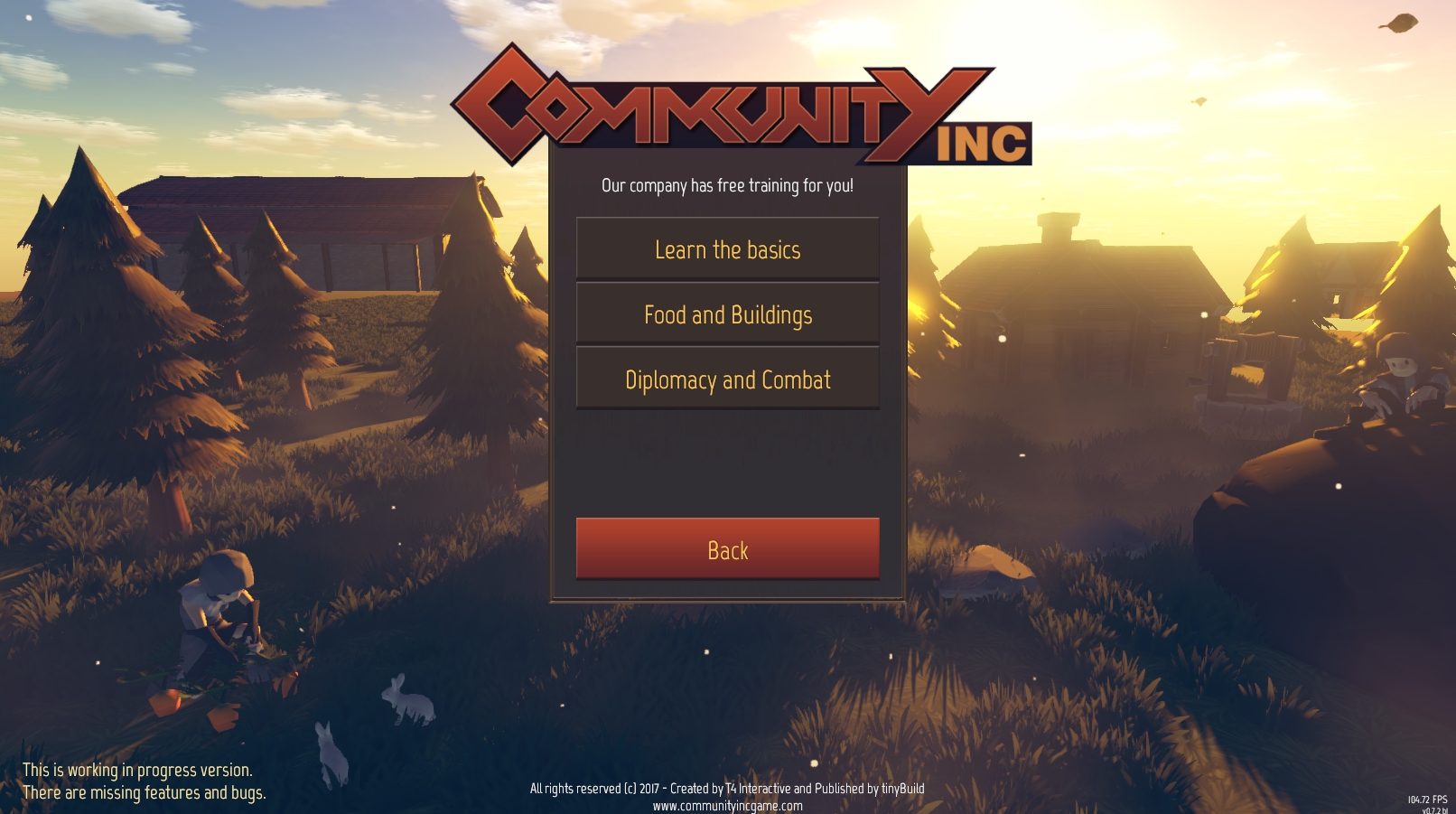 CRAFTING
We have more and more items that you can craft. Also, buildings that you can put furnishings for decoration and so more. We are very happy to give this kind of freedom to players. Instead of focusing in "block building", we give you the buildings already and you are free to craft and put the items yourself, at the same time you manage the community (which will not be an easy task when the village is big).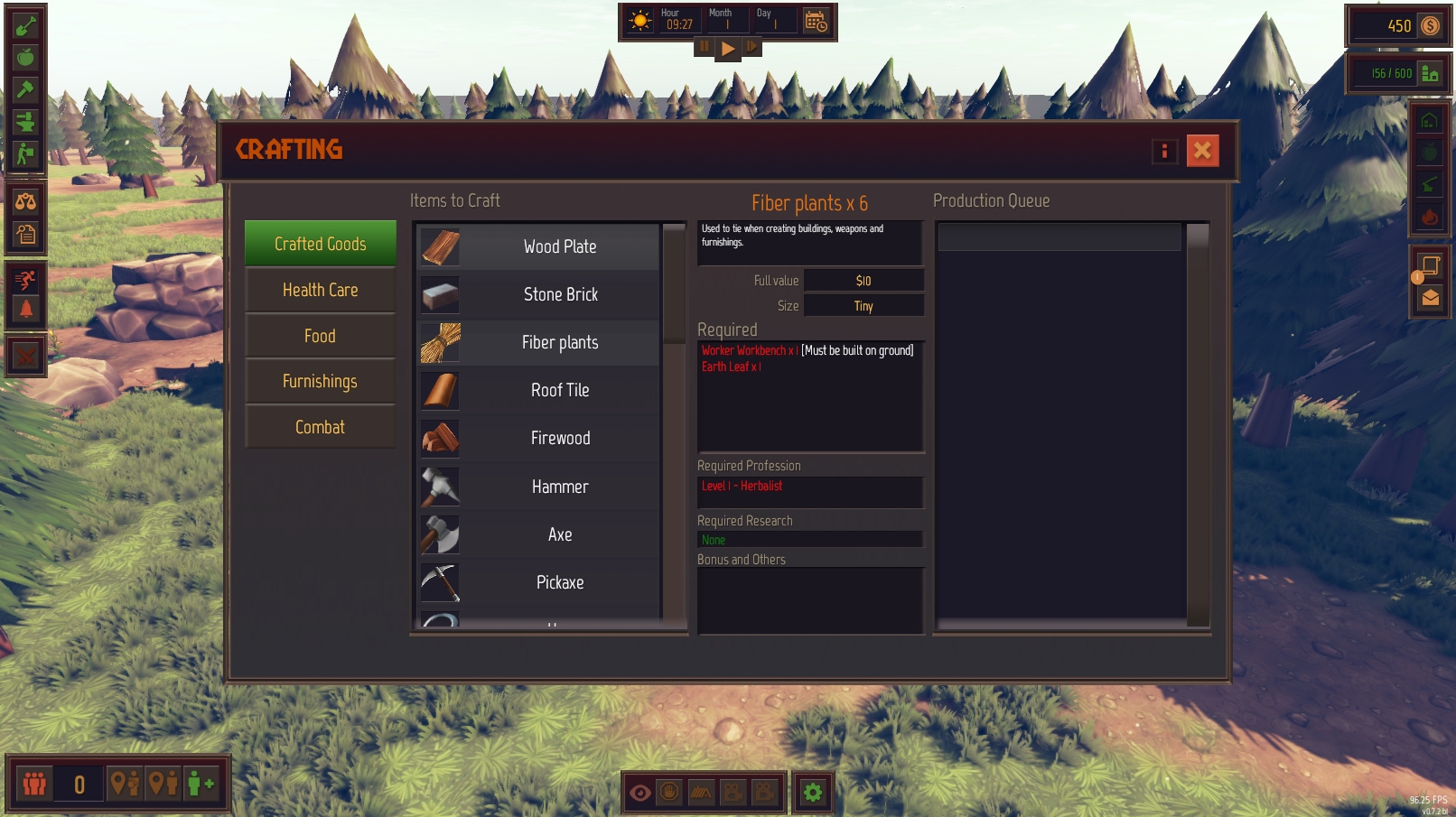 STEAM PAGE IS LIVE
And finally, our Steam page is live. Feel free to post questions here or inside the Steam forums, we will be glad to answer (if we can) :)
We hope you enjoy the game as soon as it launches (Summer).
Remember to check our IndieDB page, facebook and twitter.
SIGN UP FOR ALPHA IN OUR WEBPAGE!!!
FACEBOOK: Facebook.com
TWITTER: Twitter.com
WEBPAGE: Communityincgame.com
CHEERS