So this week task was to create camp fire with procedural fire animation. Whole thing was modeled in Blender, textured in Photoshop and animated in After Effects. So it ended up being fun thing to do.
I've divided whole task into two steps. First create best looking preview of fire in After Effects. Second step, move it all to game engine and mimic some postproduction effects like heat refraction.
Below some previews:
1. Camp fire before ignition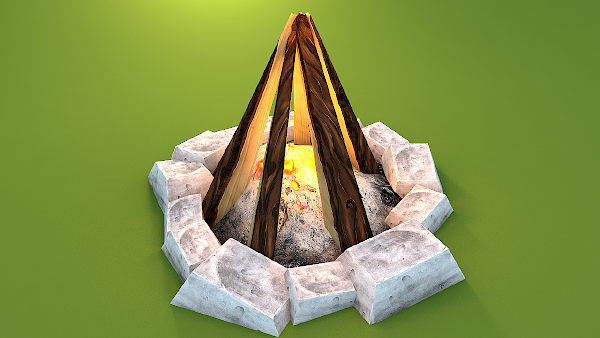 2. Camp fire after ignition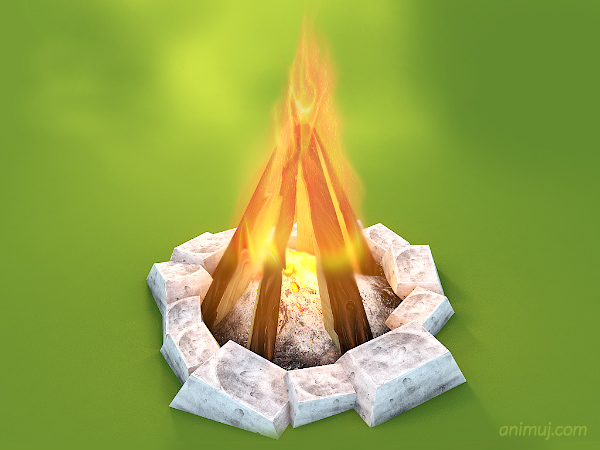 3. Ugly gif preview of fire animation, not looped properly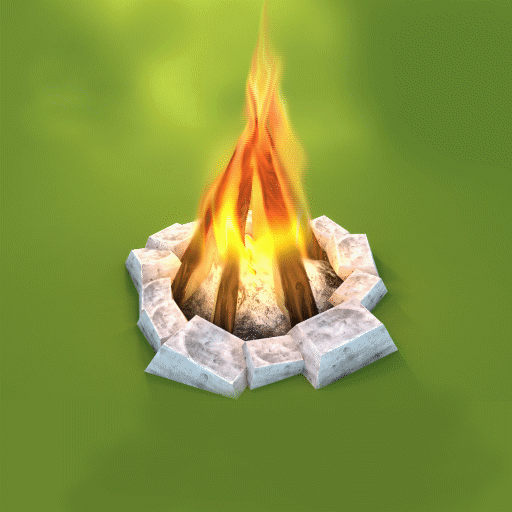 I hope that next time I'll have more things to show.