Hi there!

My name is Cristian Tejeda and I am the Co-Founder of Snowpeak Studio, acting as the Rigger and 3D Animator.

This week I want to briefly show you the functions I have been working on.
---
In 3D environment, there is a well-defined work chain to perform the process of making a character. In an ideal world, there would be one (or more) people responsible for each part of the process, but as we are a small team we ended up performing several functions. That has its advantages and disadvantages. The disadvantage is clear, much tighter times for each process and the advantage is that you have to fight with yourself in the process transition (well, maybe it's not so much advantage :D).
The process that we execute in Snowpeak is the following one:
Concept of character → Character modelling → Retopology → Uvs and texturing → Rig → Animation → Integration in UE4 (Animation Blueprints programming)
Currently, Kike is usually in charge of the part until the texturing, but he will explain this in his own DevBlog.
---
Rigging
For those of you who do not know about the 3D world, the Rigger is responsible for creating joints, deformations (skinning) and controllers bringing to the animator tools to animate and give life to that model. It is a work that mixes the art to the tech. A clear example of this would be a puppet. The Rigger is in charge of creating all the wires so that the puppet can move :). Initially, the Templar Rig was completely customised, but for the following, we are using an UE4 tool for Maya, Animation Rigging Tool-set (ART), which allows us to create bones faster and adapted for UE4.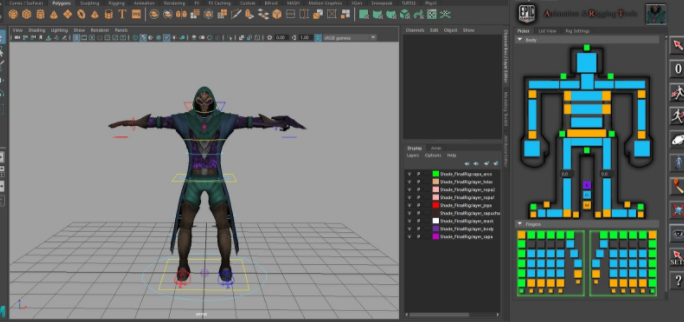 ---
Animation
Once the rig is finished, the animator can start working on performing the various animations for the characters. In both the modelling and the rig part, it is not something that is completely closed, since there must be corrections of the model or rig, which are detected once it has already been moved to the next department. In this case, I have to check that the Kike's model is correctly and can rig it without problems, and when I am starting the animation I have to the rig I have done looking for problems in deformations (it is more fun to be able to blame someone else than yourself xD).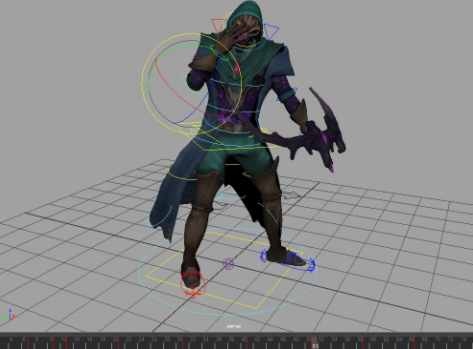 Lastly, I do not want to belittle something very important for animators, video references! An animator does not think of any action to be performed by the character and puts in front of the PC to do it, first have to think what will do and see it embodied in reality, so I always record with the camera doing that action, trying to act as the character would.
These images are screen captures of a recording I've done: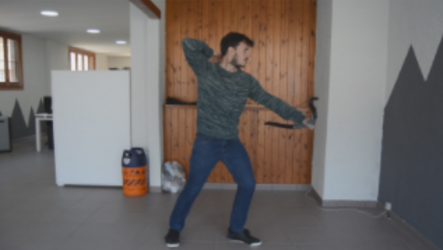 An arrow being pulled from its holster.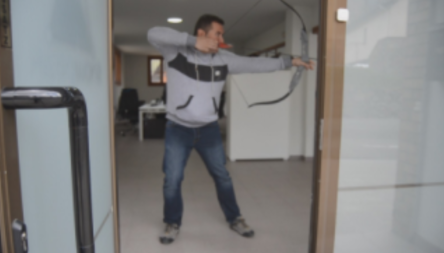 David showing how to hold a bow.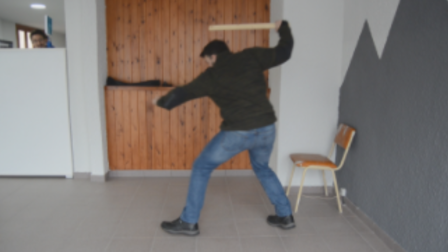 Kike spying while using a Great Sword.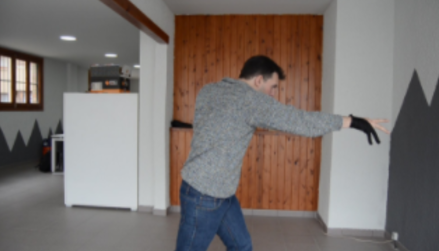 Sorcerer's Blood Mine ability.
---
Each week we'll have a new DevBlog post here & on our website.
---