Every image in He Came From Beyond consists of a lot of short, jerky lines. This makes characters incredibly difficult to animate - especially since I don't have experience in animation.
Here's how it looks in motion. (Also, pardon the repetivie sound - we have bespoke gun sfx recorded and mixed by Beni Harper, but this video was recorded as an early test.)
At first, I tried to do it the traditional way - every frame as a separate picture drawn on a separate piece of paper. This just didn't work at all. The 'nervous' style, where nothing has a clearly defined edge, made it look like a bunch of completely different pictures showed one after another.
Since I draw this stuff on actual paper, I couldn't easily redo a line or fix somethng. A botched frame meant making it from the start.
However, I realized that in order to make a sprite look like one character in a motion cycle, and not like a bunch of different images, a significant percentage of the image needed to stay the same between the frames. Post-its are not much bigger than postal stamps, so this was an additional difficulty. All of the above has changed my approach.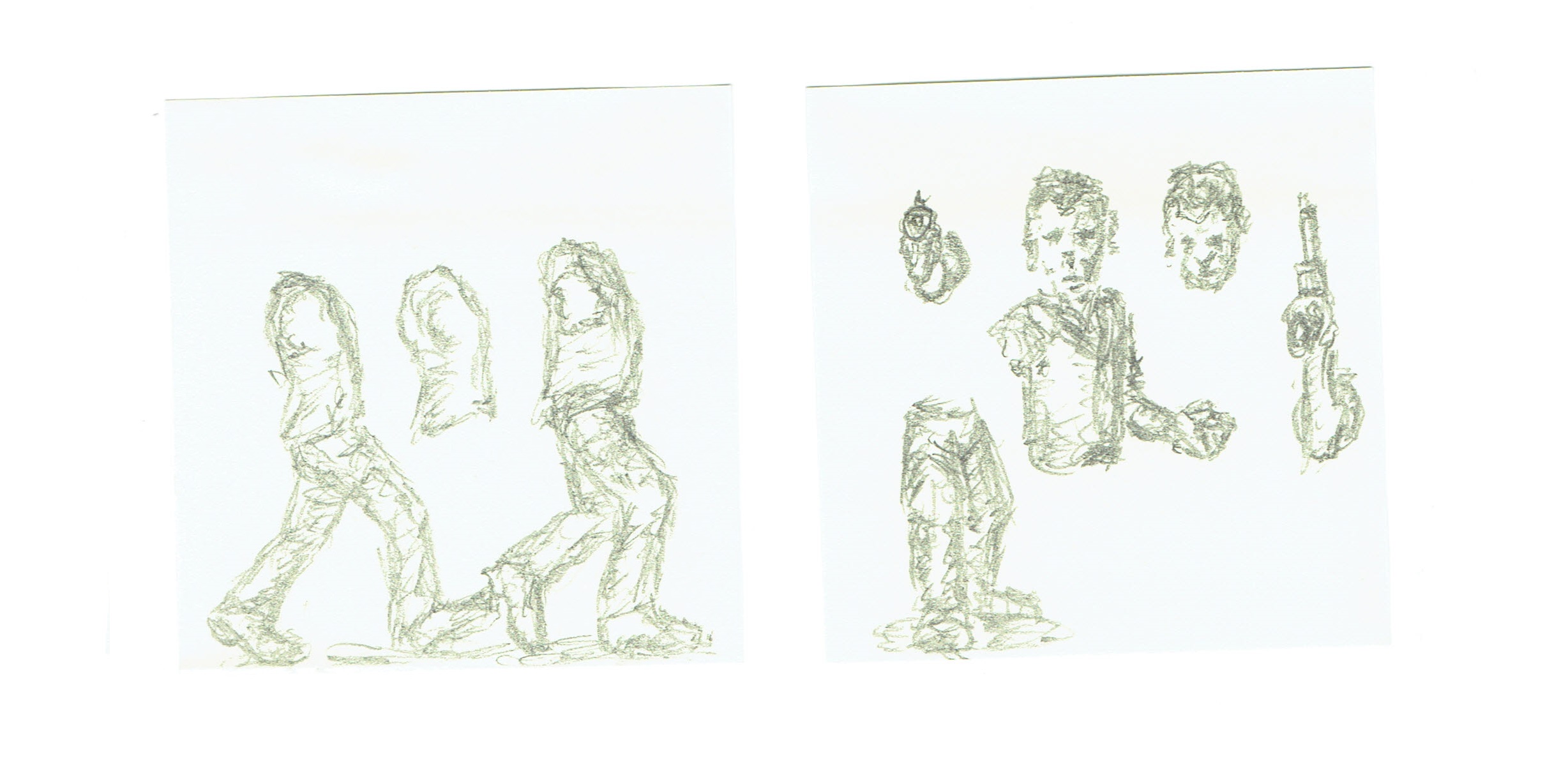 The sprites are now made from separate body parts - the torso, the head - the legs - that I draw in key positions. Some body parts have more animation frames than others, like legs - they get 6 frames, while torso has 2, head just 1, and arms around 3 or 4. If I need an additional transition, for example for the arms, I combine parts of the key frames to create something in-between.
I saw someone calling it a South Park method, and that's probably accurate. It is still crude, but when inserted in the environment, looks good enough - it blends with everything. I call it an acceptable level of jank. And when you're hunted by a crazed gunman, you probably won't stop to examine his animation.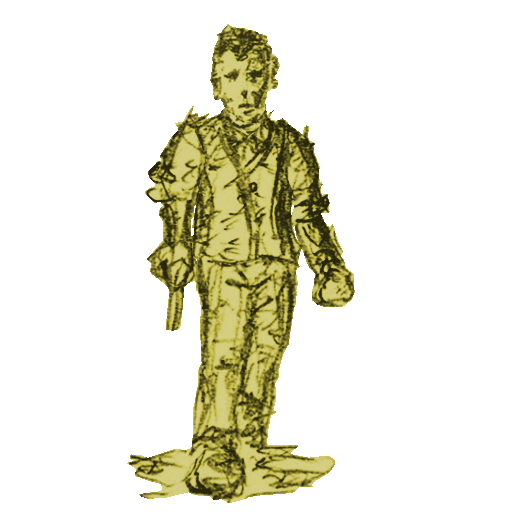 Ultimately, animation is where I make the most compromises. Animating just one character takes a lot of time--that I could perhaps put somewhere else. So I have to accept that it won't be as smooth as I'd like, but only 'good enough, at least for me'. HCFB isn't an enemy-driven game, so that should work well in the end. We'll see!