Hey
Contest 2 is over, and the winner has been decided upon. there were a number of good enteries... 6 in total. Out of those 6 one, for me, stood out...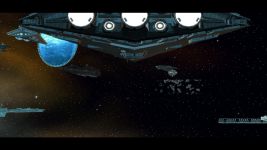 This is what i liked, but it wasn't my call. My team had a say in it as well, and the general Vote swung in the favor of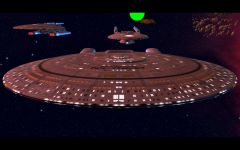 So congrats to both of you. You did well, and both deserve a mention.
the Prize for this was never fully explained, because it was meant to be a surprise, but only 6 people entered so i gave the prize to them all for actually putting in the effort to enter the contest...
the prize was beta testing the mod.
And all the enterants have tested it and are sworn to secrecy... mind you ive told u guys more or less everything anyway...
Also the Christmas Background Pack has been uploaded. It has about 25ish images to be used as desktop backgrounds, most of which are up on this site. theres also a select set of mobile phone backgrounds as well. This is part 1 of my christmas Gift to you guys, the players, what else is to come... no one knows, but u can guess if u want lol...
Now mod news...
The mod is in early beta, its more of less bug killing time and theres a few big ones, and im not sure whats causing them, but im working on it. So far the schedule looks like itll be ready some time in janurary, hopefully. So still a bit to go, what would u prefer, a 90% finished mod with a few bugs, or a 99% finished mod with a fraction of the bugs...
One of the big things, no one seems to have the answer for, is how to make the ST faction active in GC. Ive looked into it and im drawing a blank. Im not getting anywhere, so ive put ifxing that off for now....
i tihnk thats all for now
Merry X-mas... or if ur a grintchy type who hates christmas (i know how u feel lol ) then just wait a few days and itll be all easter lol
enjoy
Spino