This week's images may seem out of order, but that is only because I created them somewhat out of order...I had a moment of non-cleverness. That being said, I ended my last post with a set of initial concepts for the Ritualists' first unit the Knight. After a discussion with Matt we decided to move in the direction of a silhouette that utilized a full shoulder wrap type of mantle. I whipped up the following 6 concepts as possibilities.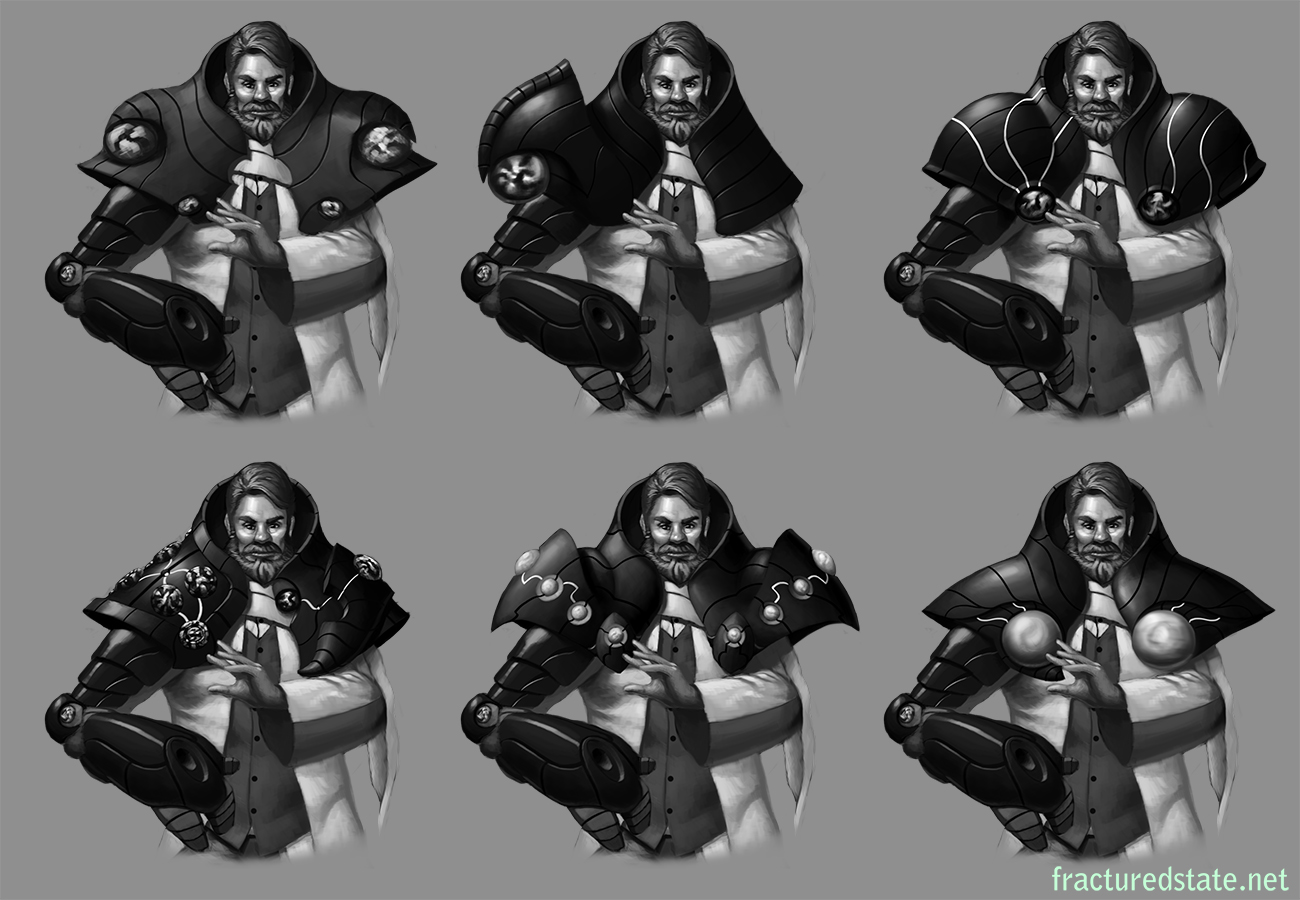 Ryan then entered the equation with a reasonable observation that this was just a base unit and we might be over-shooting their level of armoring. Perhaps these will be revived at some point for another unit, but for now they are retired as off target. So it goes in the land of concepting. I decided rather than over-reaching again I would instead do some concepts in just line to speed things up.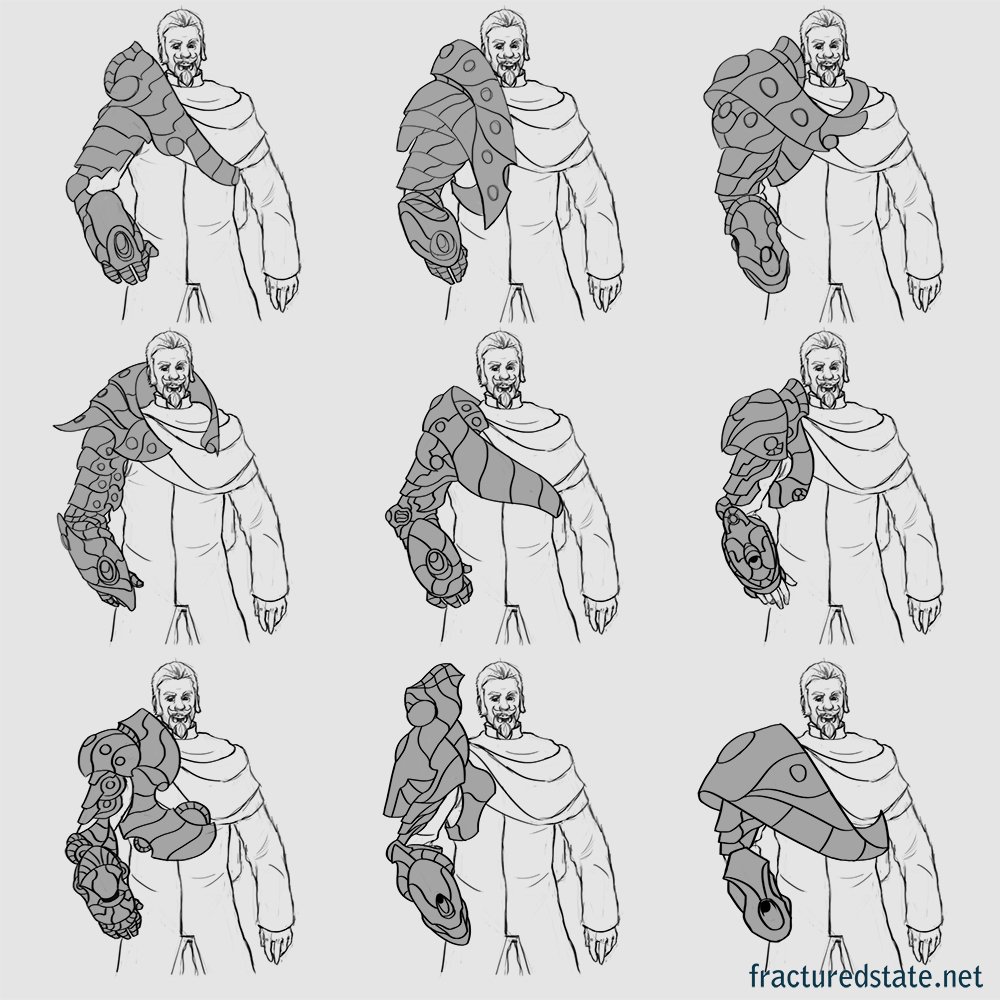 I had opted for the top center or bottom center as my choices, and we reached a quick consensus to use the top center shoulder with a mixture of gauntlets. Some of these may also see re-purposing for later units, or at least will be a starting place. The next step was then to work on an approval concept so that I can start a character sheet.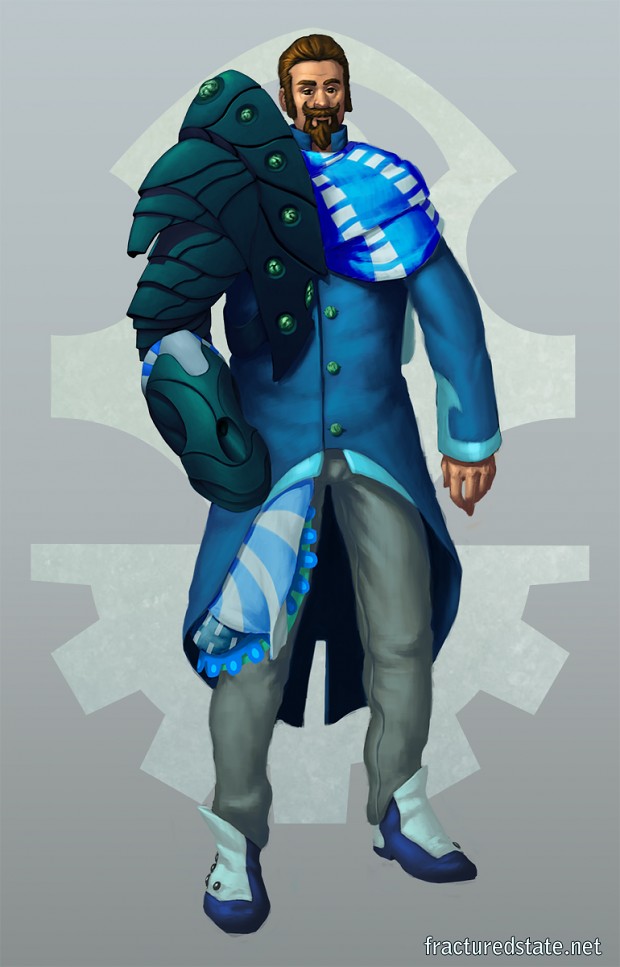 If you are interested in seeing exactly how I work and listening to me ramble all over the place, you are in for a treat. The rest of you who are possibly more sane keep on keeping on.

Process Demo- Knight Concept - Indie DB
The lesson to take away from this is the horse does not go in the cart, nor under it. He goes in front, and he must be fed carrots. The horse is an asshole essentially.