It's been a while since we hadn't devoted a post to speak about the progress in the development of Wincars Racer, so today is the day and there's lots of new stuff to show you.
We have already commented briefly some of these novelties in social media, as we were working on them, but in this post you are going to get extra information, new pics, and never before shown stuff.
More than 100 new skins appear in the game!
Up to this point, for the development tests, we just used one skin of each of the eleven car models. So it was time to finally introduce the special models.other being able to actually play with them and having the option to drive so many cars with different appearances. We are happy as kids with new toys and we can't wait for you to be the ones behind the wheel of such a big number of different models.
We are tripping!
One thing is to see the skins in the pictures of the 3D models and
Here you can see a few real screenshots so you can have an idea of how they look and the current state of the game: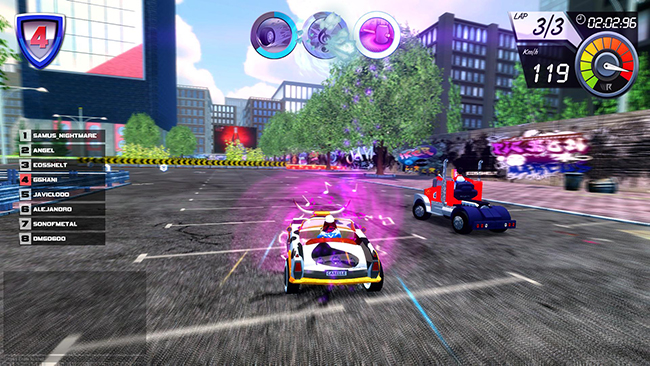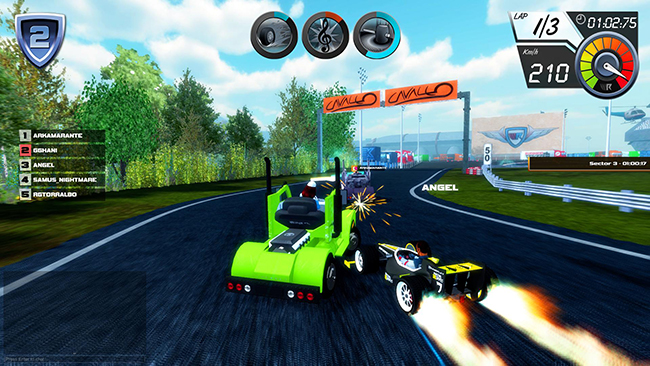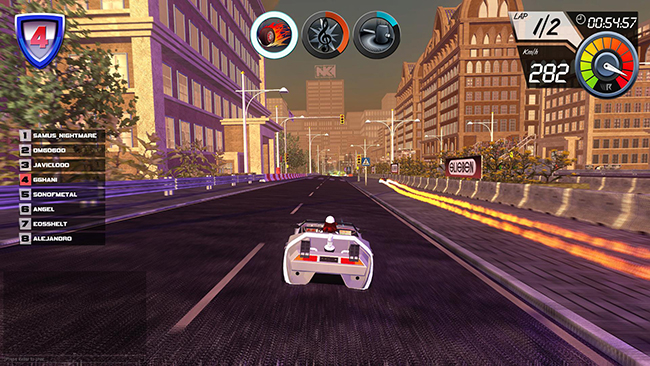 New cover!
At last an image that truly presents the game.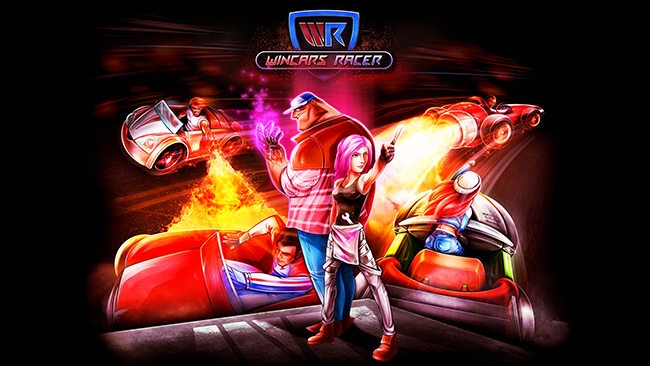 The challenge was to create a cover that conveyed the emotion of the races while presenting the pilots and the cars in an attractive way. Truth is we think we have succeeded in doing this and we are very happy with the result.
We want to say a big thank you all for the feedback that you have given us on the temporary images that we have been using previously, it has helped us a lot when it came to visualizing the final version.
Final web design
We are working on a website's facelift which has been a development blog up to now, and which will be, from this point on, an integral part of the game. This way it will become the fundamental tool in order to download the game and also the meeting point to Racers worldwide.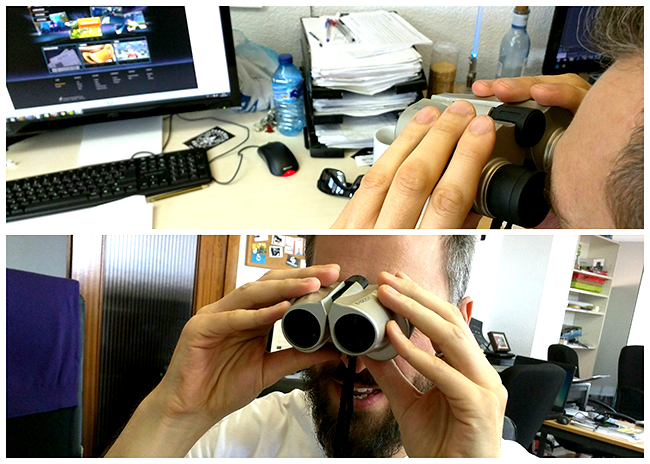 Checking out each and every detail of the new site!
From the design point of view, it's a much more solid bet, unified with the game: same fonts, same colour use, how the messages and the headings are presented and shaped, etc. Inspired by Flat Design, the new site manages to capture the information and the sections in a much more visual way, nice and clean. We want you to knowwhat needs to be seen and where you can see it in the quickest possible way.
If we talk about functionalities, as you can see in the picture, these sections have already been added: News, The Game, Gallery and Community, and inside this last one, you'll find the awaited Forum. Social media have more weight too, adding the Facebook widget in the side bar.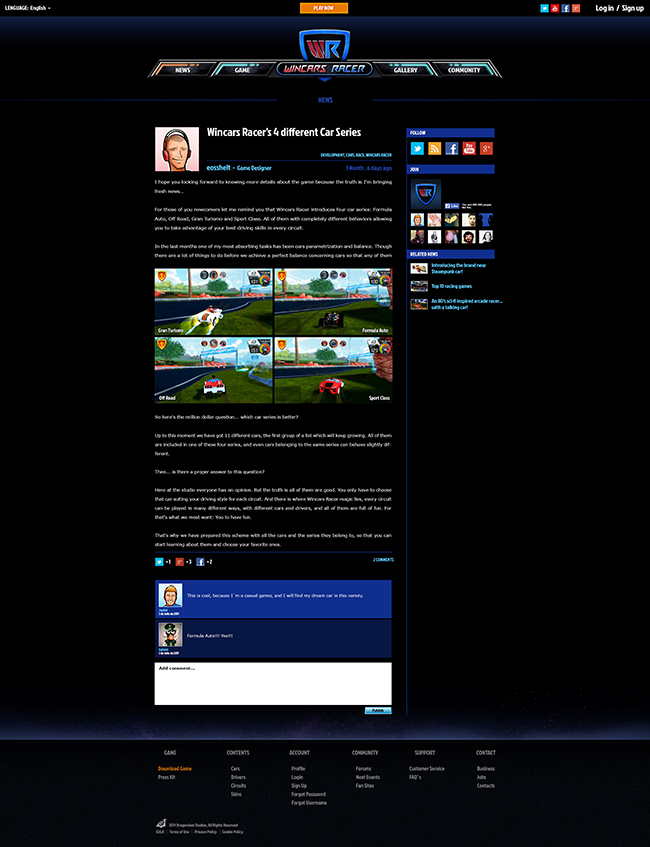 Rear view
As soon as the game started working as we wanted it to work, and the races started being fun, balanced and frantic, we realized that it was time to work on the rear view mode.
Although we still have to assign it to a definite button and work out a few details (remove certain particles and camera effects which don't make sense for the rear view), the first tests have been a complete success, and have added a lot of value to the gameplay.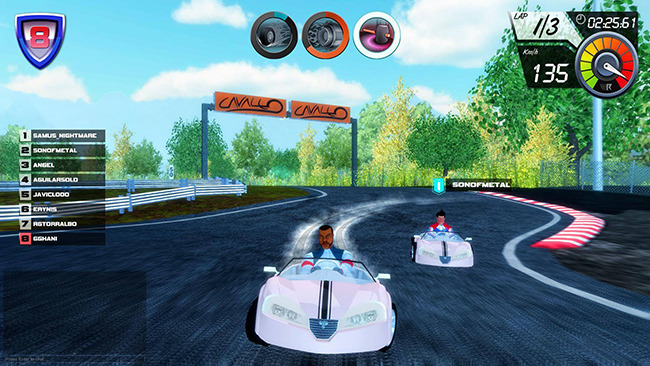 Now you can see what happens behind your car and make it work for you to decide what suits you best in each moment: using your special ability and throw an oil barrel to your adversary's face?, saving your Turbo for later now that no one is chasing you?, transform into a Golem and close a narrow path? Choose quick and be smart!
Turbo particles
We have already talked about the Turbo in the blog before. It's a special ability whichallows us to reach maximum speed for a certain brief amount of time. The turbo fills up automatically as time passes unless you go through a charge point which gives us an immediate refill ready to use.
This said, we have improved its particles and truth is it's amazing. We are very proud of the visual feel that you get when using the Turbo. You can see it in this image: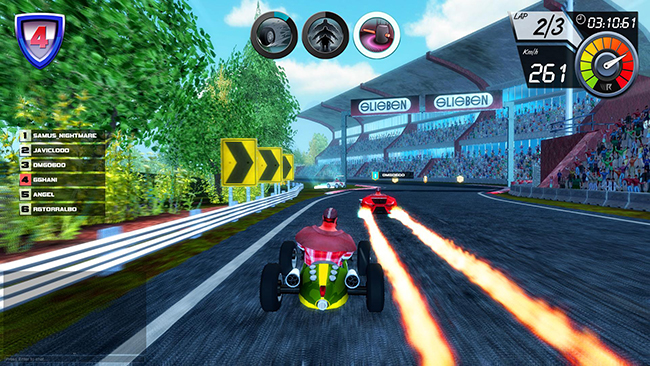 Introducing the drivers.
As Racers, in each race you will have to choose the drivers you will use to come out triumphant. They are a primary part of Wincars Racer along with the cars and they must be presented as they deserve.
Same as with the game cover, it has been decided to present the pilots in the best possible way: individual illustrations of each one using their exclusive special ability.
At this time we have started working with Montana Dom. Here goes an image of the process!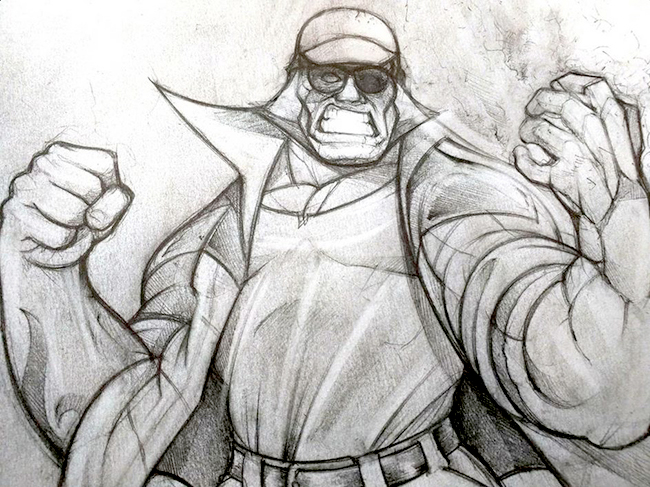 When will the closed-beta be released?
You ask this so often that we couldn't finish this update without talking about it. We don't have a release date yet. We have made a lot of progress in the development and we are closer and closer to being able to launch the closed beta so you can be the first to play the game and give us your first impressions.
If you want to be part of the first group of Racers which will test the Beta and haven't registered yet, we advise you to do it now!!!
It is as easy as registering here, and after confirming the email that we will send you,you will have your Beta Key reserved for the launching day.
Thank very much if you have got this far reading, please don't forget to share this post if you liked it (this really helps us a big big deal), and leaving a comment if you want to tell us anything.
We send you greetings from all the Wincars Racer team!