Hello everybody!! It seems like it's been a while... So I feel like it's time I posted a progress update.
Let's begin with some demo changes.

Demo
Intro area slightly changed for better benefit of tutorials.
First encounter with the shadow has been adjusted and shouldn't be overlapped so much.
Town now an accessible and is part of the story progression.
Dialogue changes and fixes. Dialogue is now less of an info dump I feel, and much more "get to the point."
Lots of event fixes.
I've made decisions and have decided to avoid creating form(s) for Protagonist for a few reasons...
New characters/sprites added to the game.
Maps have been tuned up, whether it be more detail, or objects to interact with.
Asena boss made slightly easier.
*New* Weapon to discover in Bitruus Forest dungeon.
Not able to pick up grapes or apples? No problem, anymore!

New content
SEVERAL maps have been created for the World.
1 dungeon implemented in the past, 1 currently in progress.
The world of Tartarus holds a town as well, It's currently a work in progress.
Story plot progress.
Many dialogue additions
Swimming available with specific requirements.


Town in Tartarus in progress.
Mountainous area a work in progress.
3rd dungeon still a work in progress.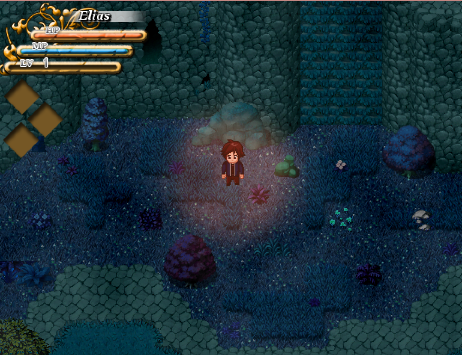 A lot on the go - But I'm trying to stick with one thing at a time, it's hard.

Quick explanation how story progress will work in Ignarus.
After the Demo, you are available to explore the "World map". This consists of multiple different maps within a world to traverse and get the hang of.
To make ones way across the world of Tartarus, skills and weaponry will be acquired by doing dungeons and defeating bosses.
You will acquire accessories such as the Swimming gear to get through water, or magic skills to help in a situation where an element might come in handy.

*The new demo will be available in probably the next month or so, as a little more content will be coming, and I'd rather just get the demo 100% complete and continue working on progress of the game until then.*

*BUGS* One person was having problems loading up the game when it was downloaded - If this occurs in the future, please contact me.

Thanks for reading!