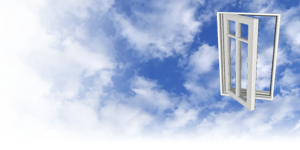 An Open Window: Project Launch Day
An Open Window is a new and experimental MOD for Half-Life 2: Episode 2. I will attempt to bring the First Person Shooter to a new level of depth by taking the eqaution of "Shooter" out. Instead, this mod will be story-driven and will try to mimic emotion as well as spark the player's curiosity.
In the upcoming weeks I will actively develop this mod and the house in which the story takes place. This is where the second experimental aspect of the mod comes in. While I'm creating content I will keep this profile updated like a weblog and share everything I do. I will post screenshots, ponder about ideas and write tutorials to share with the community. Ultimatly I want to release all content to the public.
I invite you to take a peek through the Open Window.