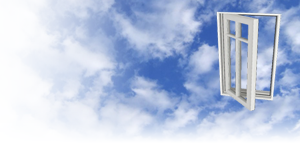 An Open Window: Project Launch Day -14

As this profile was authed officially yesterday, my open development schedule starts today. This would be officially Project Launch Day +1 but for the complete picture of the development I would like to take you back 14 days, to PLD -14.
First off, for new readers, these news posts are experimental. Instead of keeping everything shrouded in secrecy, I want to post as much of what I do as often as I can. Most projects keep everything indoors and release a few awesome screenshots or videos and then do not get back to the community for months and sometimes years. I'd prefer not to do this. Plus, these posts will give some insights for new developers about my way of handling this project. If you enjoy these posts, let me know in the comment section below and don't hesitate to ask questions or post suggestions!
What to create?
In the first 7 days I thought about what I wanted to make. Since 1997 I've been making maps for Doom, Half-Life and Half-Life 2 for various projects but they had all one thing in common: they were all shooters. While I can't deny this is by far my favourite game genre, I also enjoyed more engaging genres like RTSs and RPGs. Over the years shooters became more and more meaningless to me. Even though some had a good story and character development, the maps I made never included much of that.
I took a while to think of games that actually made an impact on me, games I felt a connection to other than nostalgia or a community forums. Shockingly, off all the 100s of games I played, this list only included a few titles. My list of movies I hold dear is far longer. Is gaming really just a way to waste time? If movies can speak to people so much, why do most games lack this ability?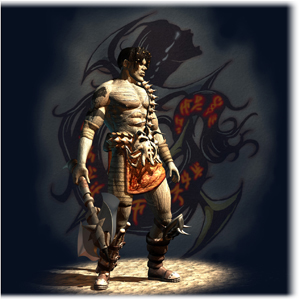 On top of my list you'll find a game I have played numerous and still doesn't cease to amaze me: Planescape Torment. This game took character development and environment to a new level. The story runs deep, the characters have interesting backgrounds and your character actually develops itself while you pass through the game. The music was brilliantly composed for each individual character. This is the only game I know where Intelligence and Wisdom will give you the best rewards. Even though I'm not a D&D player, this game sucked me in. The sentence "What can change the nature of a man?" has become a mantra to me and if you google it you will find people who think like-wise.
Now I could not possibly hope to create something that epic with my meagre skill in art and music composing. But I could on a smaller scale in a different setting. The ultimate goal is not eye candy but the attempt to capture an experience inside a game. For that I needed a story, a gameplay concept and lots and lots of ideas. And I'll tell you more about that in the next update.
To spark your own thoughts and ideas I want to close my posts with the Question of the Day, which is related to the subject I've been ranting about. You can leave your comments below!
Question of the Day:
Did you ever feel connected to a game? Which game and in what way did it speak to you?