LOME 5.0 is turning five years old this upcoming August, which continues to wobble my mind every day. This mod has been apart of me through several life changing events, and has always helped ground me in place when I needed some for of escape, or something to challenge my mind. This project is, and possibly always will be, one of my greatest passions, of which I have never given up on. That is why it grieves me to announce that I am putting the mod on hiatus, possibly indefinitely.
This is not a complete abandonment of LOME, far from it. I will continue to remain active on social platforms like Steam, and the official Discord, and I will still be seeing through to the rest of The New Shadow's development, as soon as TNS' primary scenario designer finishes with the remainder of the campaign's final scenarios. If there are also any other loose scenarios in the works, I will see them slowly put together and placed up on the workshop, on way or another. This includes a few extra scenarios for "Adventures in Middle-Earth", and "The Silmarillion". Any other non-scenario based content will probably come to a complete halt as of now. I will also continue promoting and hosting the Easter Event Contest, which ends at the start May.
If anyone is interested in continuing Legends of Middle-Earth, I will fully support anyone! There are thousands of assets within LOME, and I will gladly help anyone organize future updates for the mod!
An adequate question, of which there are two answers:
1. Lack of Community Interest
AoM has a very active community, which is pretty impressive for being older than 20 years. It really shows the quality of the game. I have tried to capture that same level of quality in my mod over the years, and foster a community of really inspired people. And while LOME continues to grow daily, to fairly impressive numbers, it doesn't seem to have almost any active players.
This is, of course, nobody's fault; and maybe it's my fault for not pushing a more engaging concept or mod. But it's very stressful to never be given feedback, or news, updates, or really thoughts of any kind from the people checking out the mod. It's really just unfortunate that I couldn't create a more engaging game to encapsulate people's fervent interest in. I knew that I could never replace vanilla AoM for most people, but one of my goals was to create an epic scale mod which people easily find an enjoyable alternative to playing if Vanilla was beginning to get dull.
I think there is also a slight rift in what some people desired in content. A lot of people were interested in the return of the old fashioned LOTR campaigns, but I simply had no desire to remake them. I was always far more focused on more original concepts, and ideas.
2. Time, and Living
2020 was a really difficult time for a lot of people, myself included. Over the last year or so, I've made big strides in trying to find a place for myself in the game industry -- to no avail. What I have gained over all this time is, however, is valuable, valuable experience. I've spent months planning for my next project, and I'm pretty happy with the direction I'm about the take, which is becoming an independent developer of my own, original RPG video game. This project is something I'd like to make my livelihood, and so it's very important that I really start to focus on it, and figure out how to make starting out alone on a video game livable for myself (by the way, definitely open to programmers helping me out).
It's not going to be easy by any stretch, but I'm super excited to really dig in and explore the story, characters, and world I've been building.
---
The Cutting Room Floor
Memorializing Unfinished LOME Concepts
Before I send off LOME, I would like to briefly talk about some of the awesome ideas, and concepts that were never fully brought into the game, mostly due to there being no time to put resources into them.
The Arnorian Civil War Campaign
Taking place during the Witch-King's war against the northern kingdom of Arnor, this campaign retold the events of Anya, a soldier from Arthedain, and Nämir, a soldier on the opposite side of the conflict, Cardolan.
During a battle, both of them become trapped under heavy building rubble, and tell their sides of the story. These characters' struggles are both heavily tied into the villainous man known as Dirhael.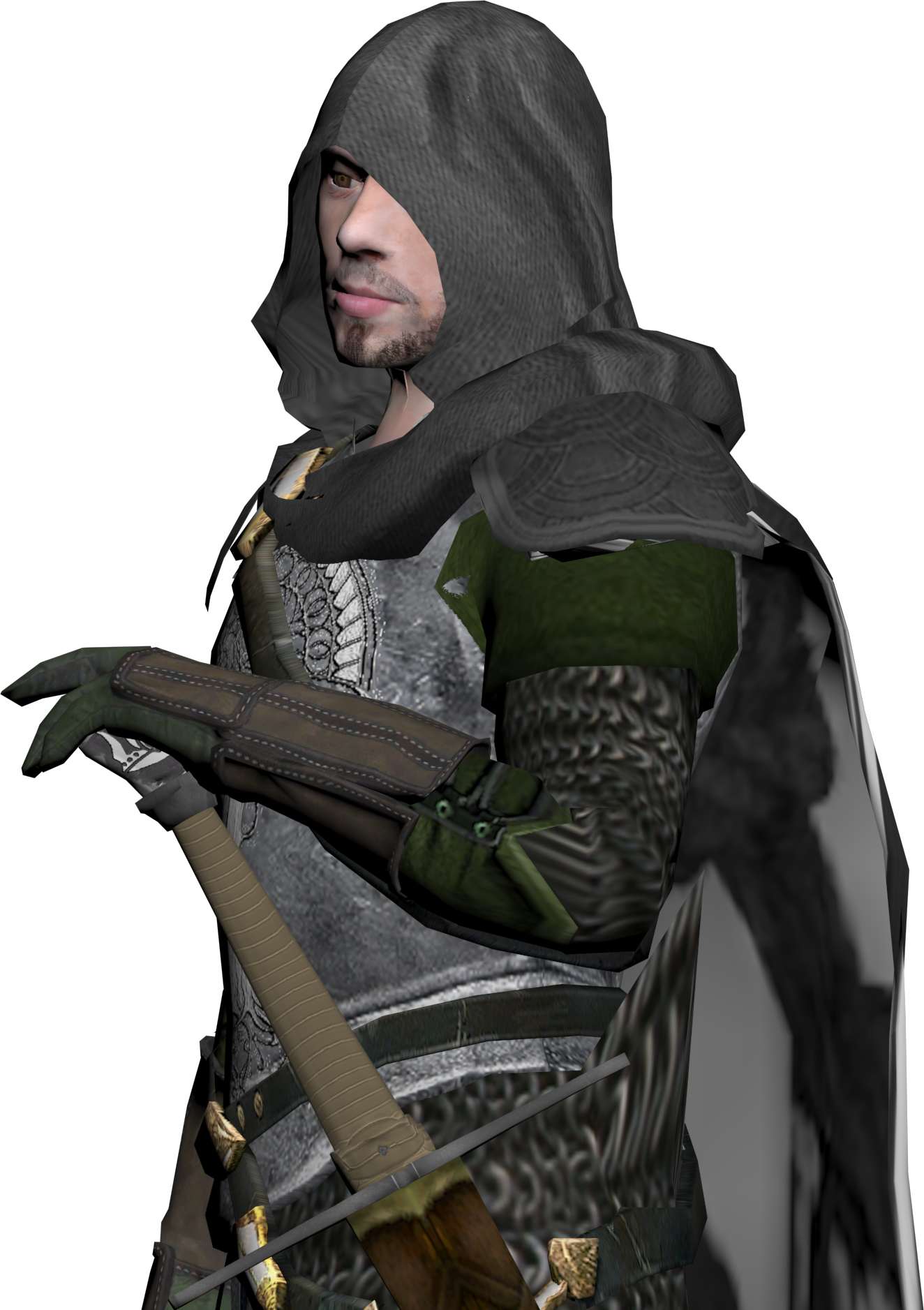 Dirhael, who's physical portrayal is based off of me!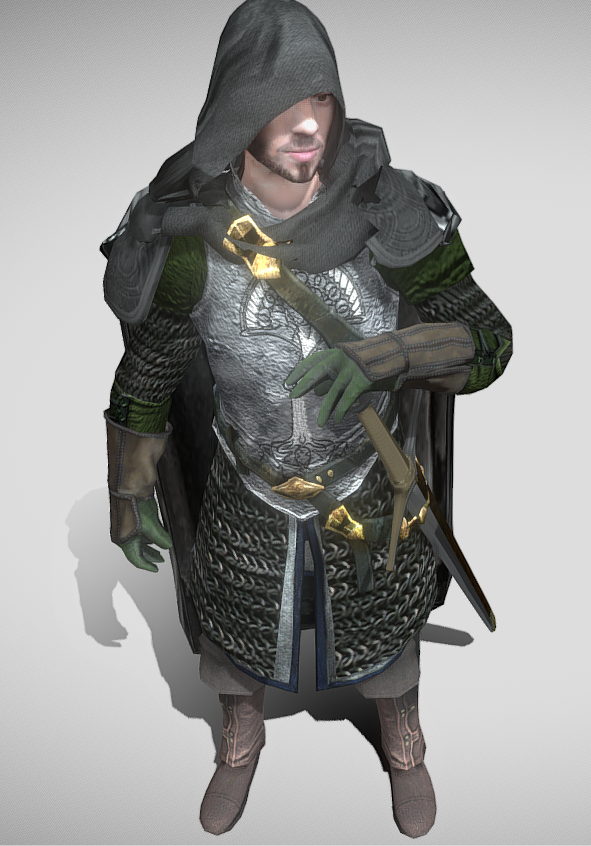 As the story unravels, Dirhael is found to be in league with none other than the Witch-King himself, as he helps him set the stage for a massive orcish invasion of the North. After escaping the building wreckage, Anya and Nämir combine their forces to confront Dirhael, who reveals his vendetta against the north, as the senseless war had brought death to his entire family. Is it too late to talk him down and see reason..?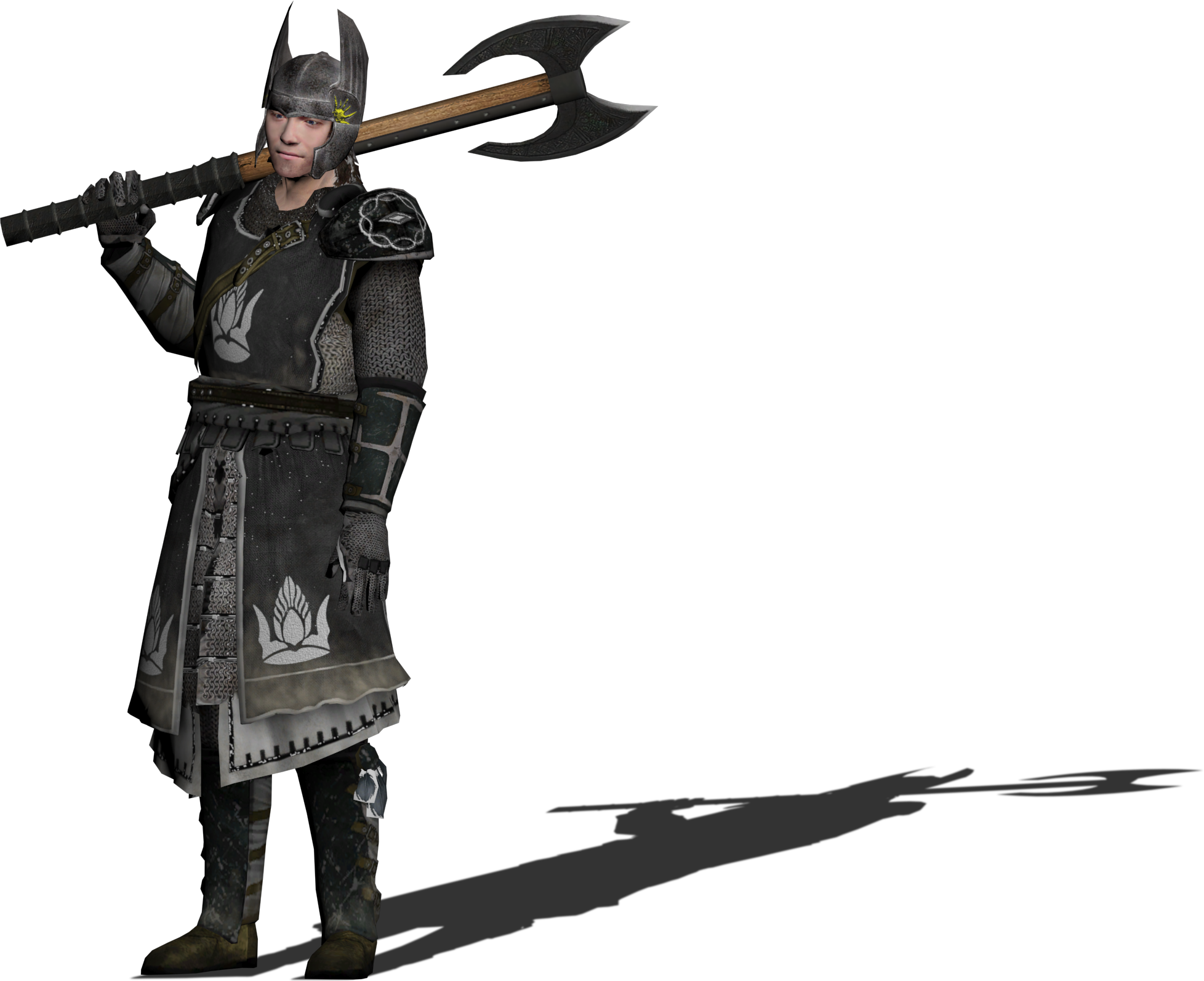 Nämir character render, as seen in cinematics
The story was to be split into three different campaigns, the first retelling Anya's side of events, the second, Nämir, and the third taking place in the present as the two join together. The gameplay was also almost exclusively RPG, with some strategy elements involved. There would be some levels where you'd command more units or buildings, but your hero was ever growing more powerful. These campaigns took advantage of AOM 2.8 trigger sets that allowed hero stats to be saved over multiple levels, making it possible for heroes to grow in levels over the course of the campaign. Heroes also had an inventory which could hold items from powerful stat boosting artifacts, to consumable potions.
LOTR Campaigns:
I definitely did mention earlier that I had close to no intentions of creating a fresh, new LOTR campaign trilogy. This did not, however, stop me from working on dozens of high definition models for it, most of which are both implemented, and unable in the game currently.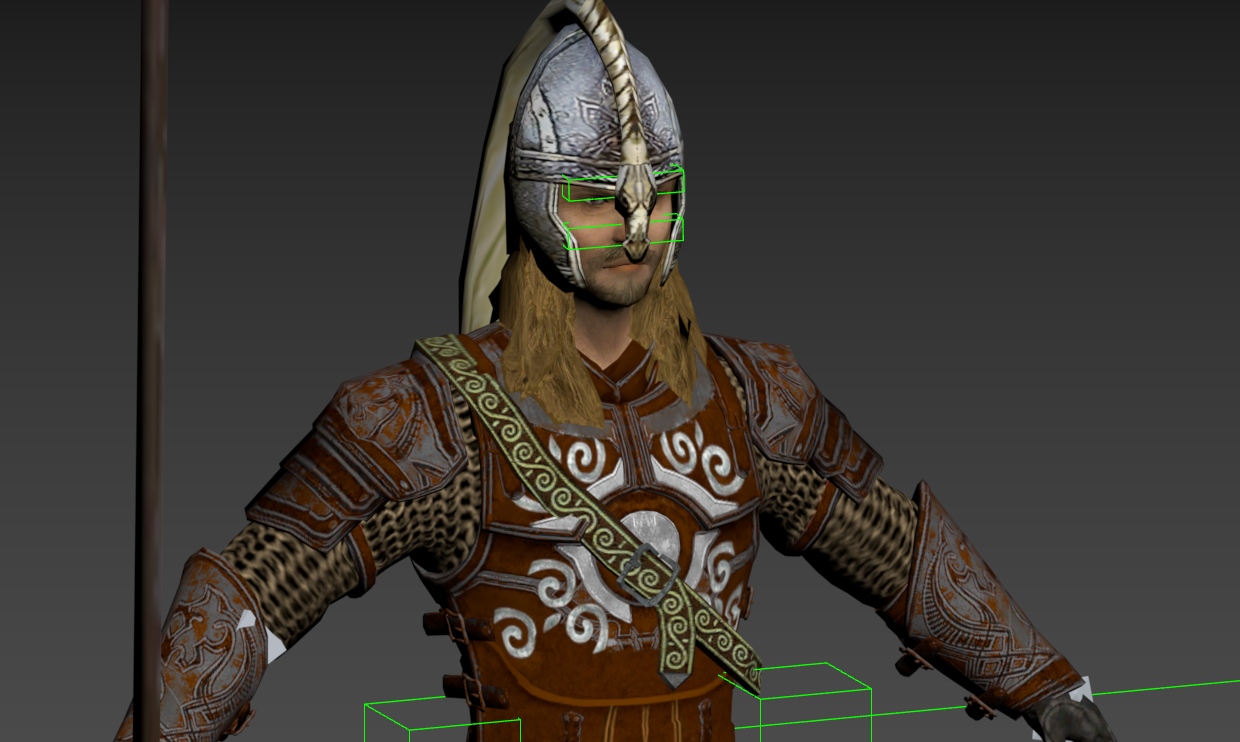 high poly render for Eomer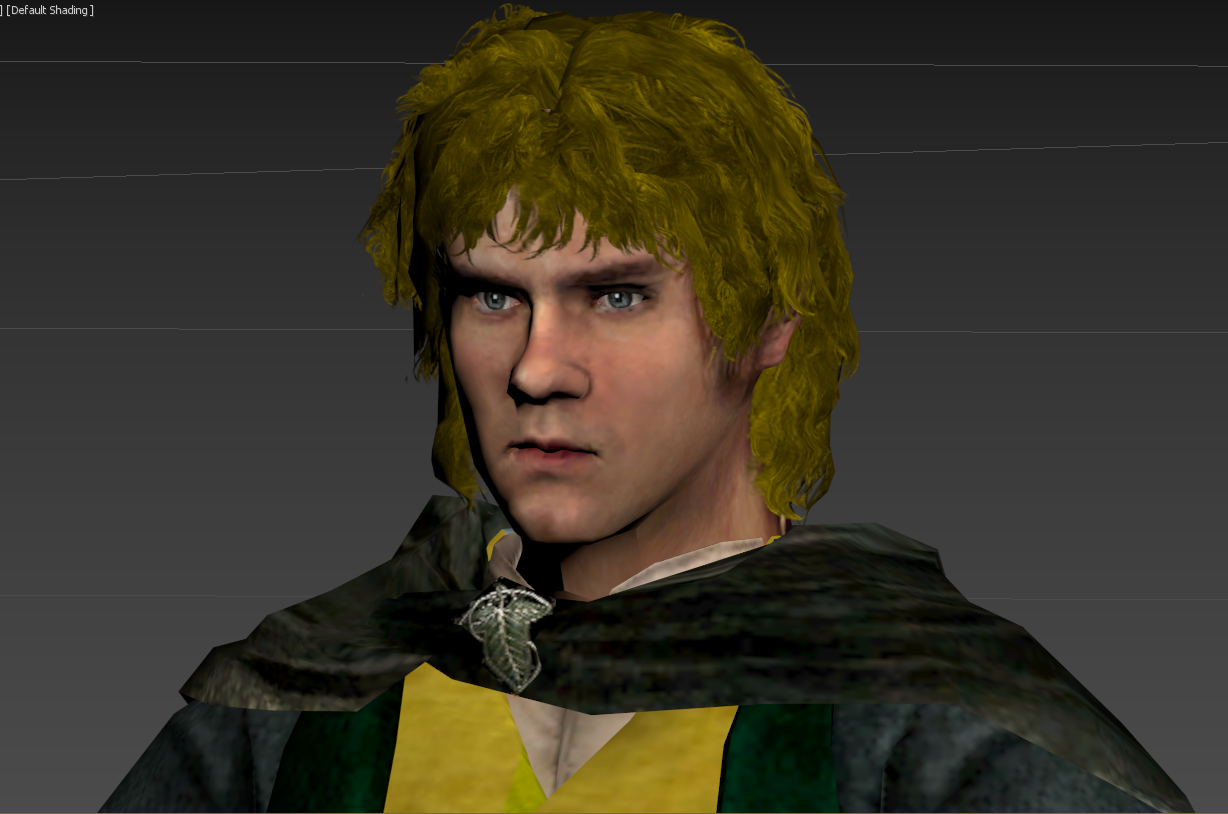 high poly render for Merry
There are also several remade levels of Fellowship of the Ring which I never released, starting from the Battle of Dagorlad, all the way to Amon Hen.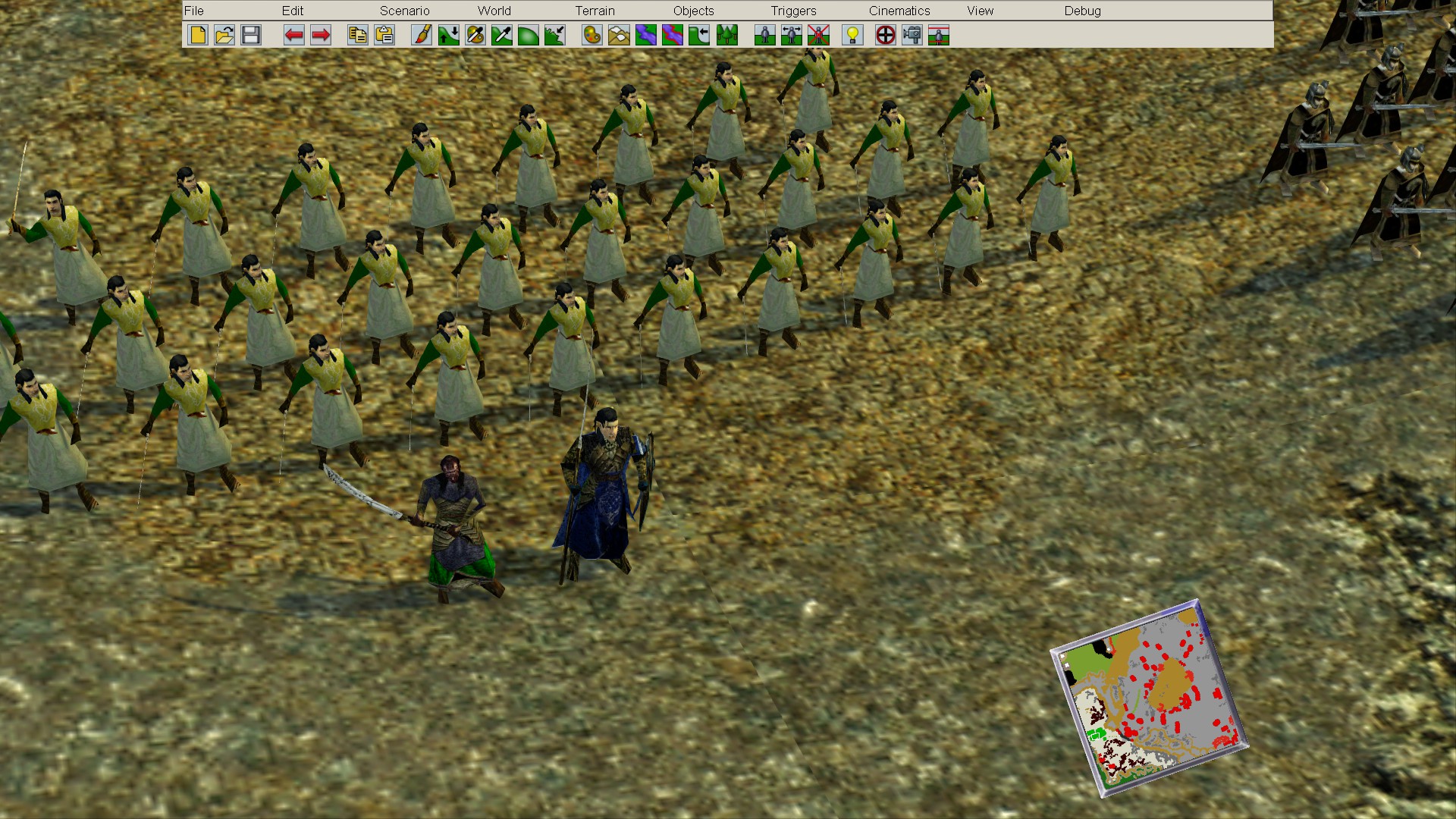 Elrond and Gil-Galad lead Elves into battle near the Black Gate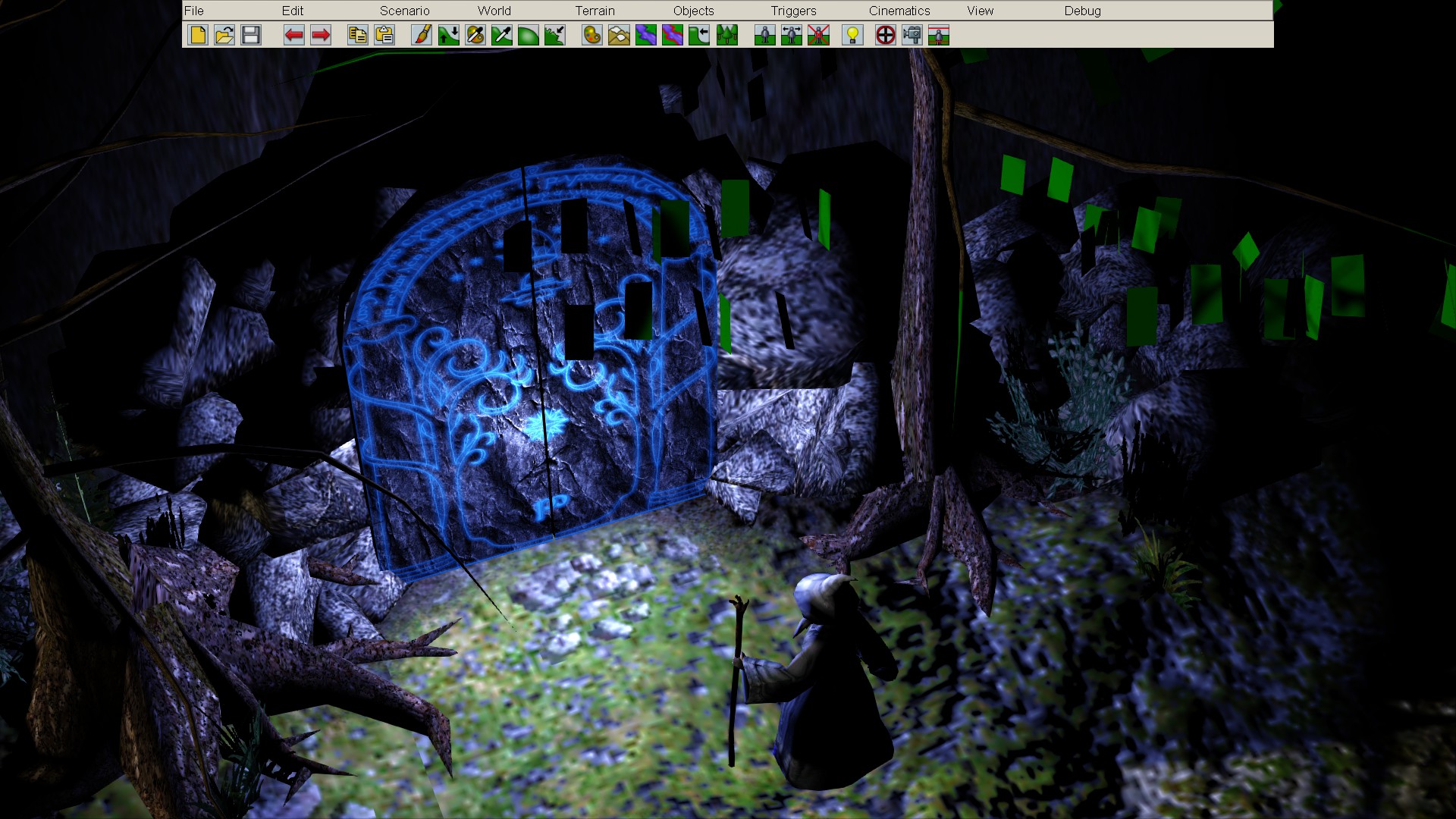 The Southrons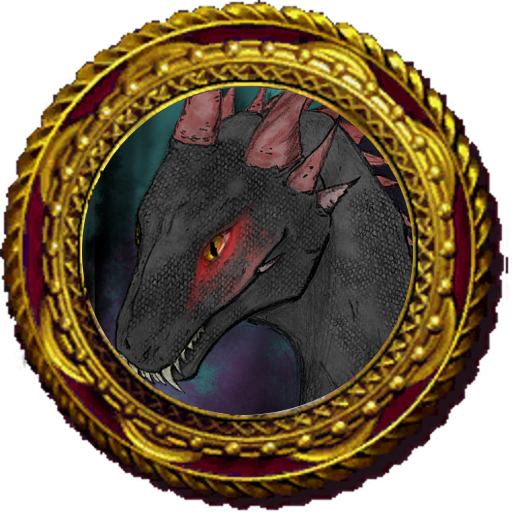 The final civ in the works to replace the DLC civ [Chinese] were the Southrons. Primarily consisting of the Haradrim, and some Easterling supplements. Easterling Steppe cavalry would cover an impressive array of fast moving, Rohirrim rivaling horse riders, while the Black Corsairs offered up more than one type of unique hero ship unit. in fourth age, Southrons unlock their behemoth Mûmakil to trample foes with. In addition to their powerful forces, this powerhouse civ rises through the ranks in later ages due to specific bonuses given to them by monuments; unique structures that give powerful buffs as long as they remain alive.
These bonuses ranged all walks of civilization, from military bonuses, to villager, and even naval. Some monuments are actually built on shorelines like a Dock would be. Some monuments affect things like unit attack speed, damage, or even bonuses against other unit types, while some focus things like villager training time, or gather rates.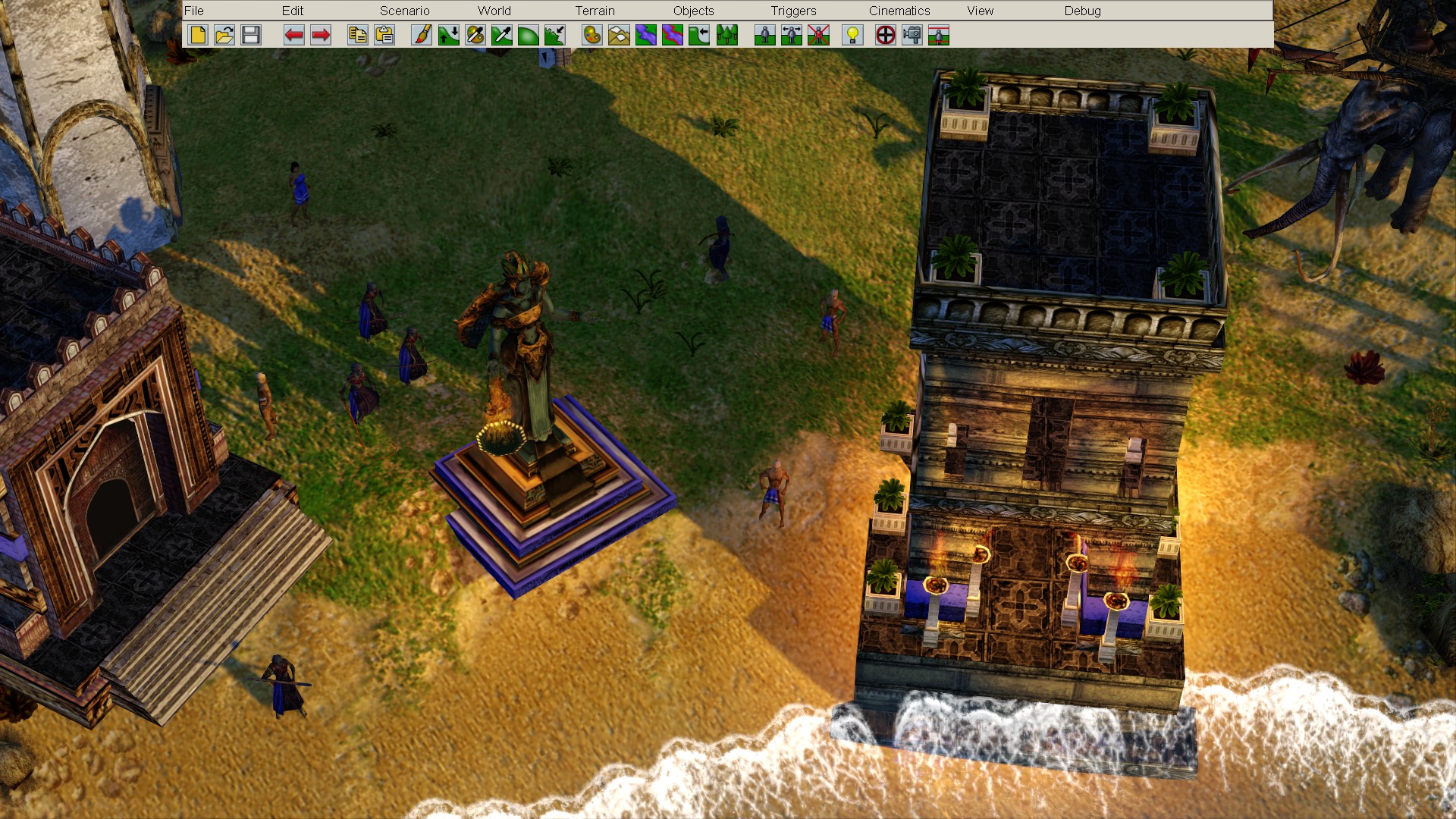 Some monuments even have slight changes based on major gods, such as this monument mosaic of one of the Southron major gods.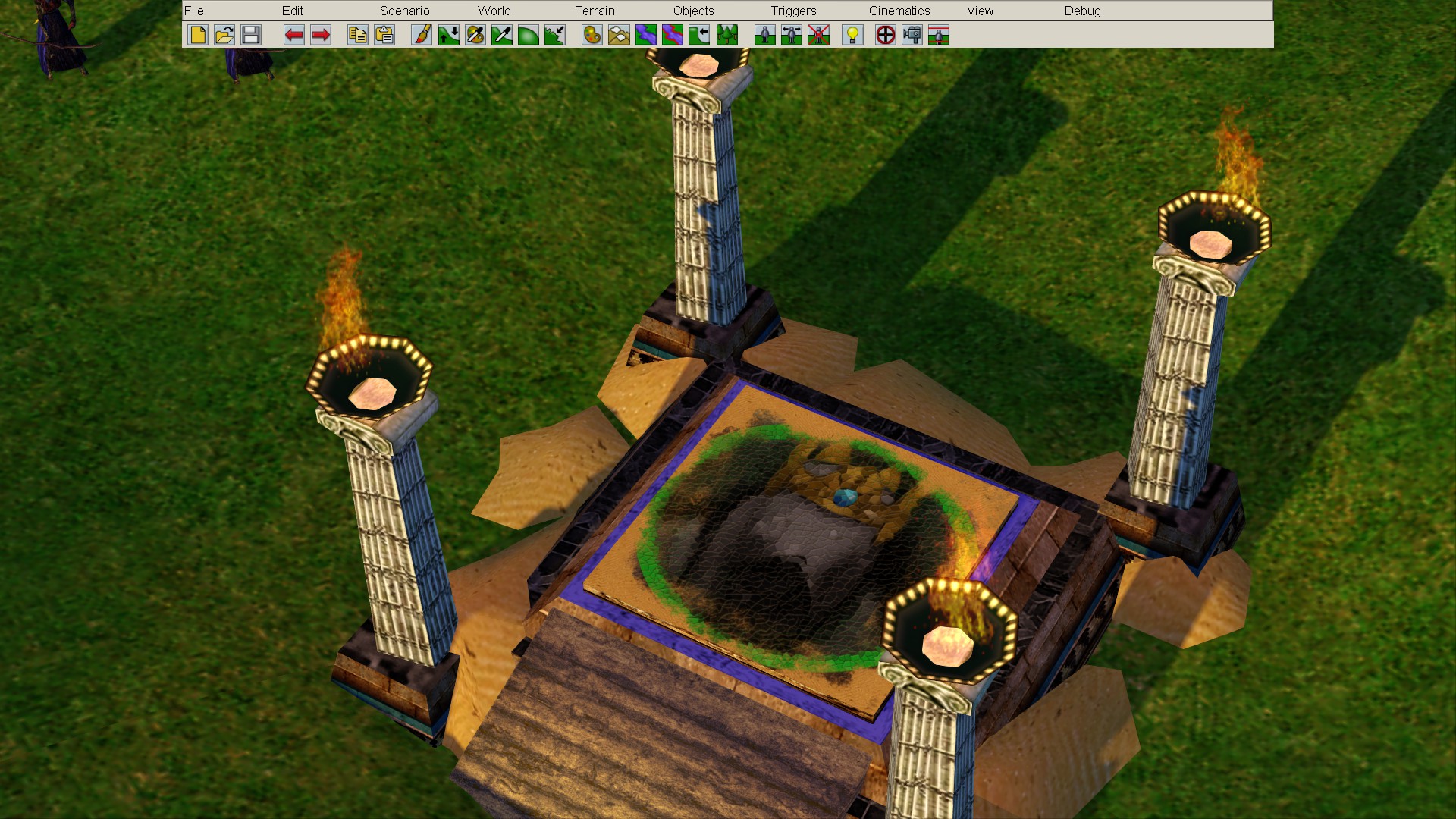 It's safe to say the Southrons would have been a very interesting, and strong candidate to add into the game.
This article would be hours long if I went over every single unfinished, or cut content for LOME, so I'll conclude it here with that. Thank you guys so much for sticking with throughout this journey! I don't regret any of the countless hours of hammering out content for this mod! I hope you look forward to the campaign based updates in the future, as they will most likely be the only thing I add to the mod anymore. Until then, the Easter Event is available to play from now, till the start of May! Get out there and smash some score records!
And finally! If you want to support me somehow outside of LOME, please check out my music pack for Dota 2 in the mod's header!!! Valve doesn't acknowledge music packs these days, so I need some extra noise to get their attention!!!!