As some of you know, what moves me to make games its not purely the fun and creative aspect of it, but also exploring games as a medium to inspire, to open minds, to teach something new.

Autumn was my first big attempt at doing so, and even though the game is very niche-oriented, I'm really happy that so many people got so much out of it!





About a year later I launched A Game of Changes. My first 3d and puzzle game, which has the ancient chinese classic I Ching (Book of Changes) as its foundation.

In an attempt to actually be able to raise a bit more funds for a beautiful next game, I decided to create a simpler and shorter action, fast-paced game to please a wider audience, and so Satellite Repairman came to be. Unfortunately, it was a financial disaster even though the game has great reviews and people enjoy playing it.

It became more and more clear that working as a lone indie, with no marketing power or networking, I would be always doomed to fail.

But I didn't want to let go of this idea for a game that I hold so dearly and have beautiful images on my mind. So, as a last effort, I decided to switch my game development model to Patreon.

Hopefully, this will allow me to gather some support during the development, not only financially but also in terms of feedback. I'm really excited to create a tiny community around the development of my next game and have conversations with some people about it.

That, to say that I've decided to close the blog on my main website, which will now be used only for "official" news and to serve as a kind of portfolio (by the way, noticed the new logo ;). Everything else will be on my Patreon page.

So, where am I "going" next?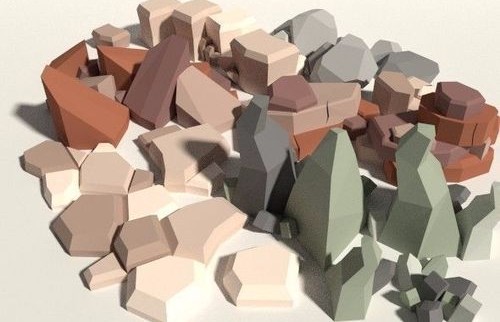 Quartz(codename, until I get a proper title), is a 3d exploration game where you play as a geologist, discovering and learning about the remarkable world of rocks and minerals.
I've just finished my first version of the Design & Brainstorming Doc , which is available for level 3 Patrons.
I feel quite a relief when I can make up a decision and move on, so I'm happy I've finally picked up my next game and can now officially work and talk about it :)

And as you can see from the gif below, I'm already testing and prototyping stuff :)


You can read the official announcement and check some more pics and gifs here.

Thanks a lot for reading this far and for caring about my games :)

take care
Nuno